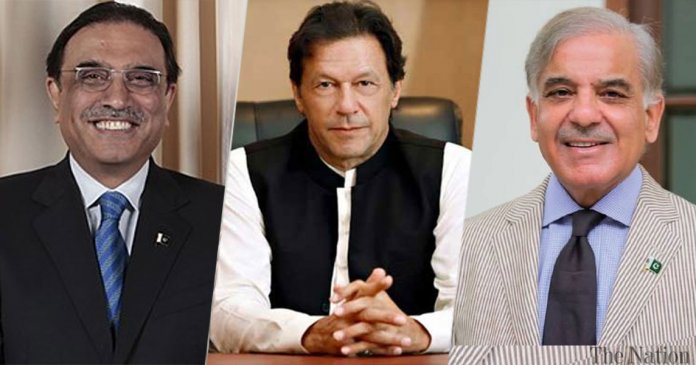 The net worth of Pakistan's top politicians and the source of their income was recently revealed as reported by Dawn.
The list shows the rise and fall of their income over the past three years.
PM Imran Khan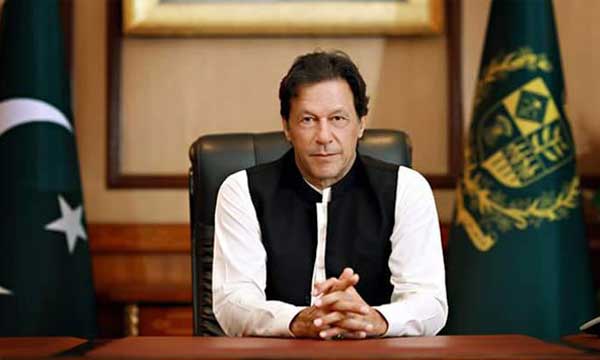 According to a recent report by ARY News, Imran Khan's salary is even less than his ministers.
His salary slip reveals that his pay after deduction is PKR 196979 His basic salary is PKR 107280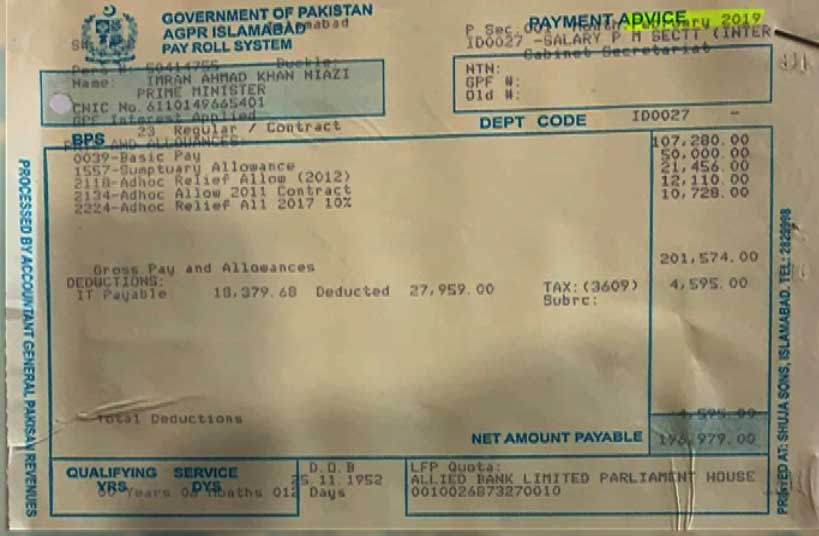 Watch the complete report here.
وزیر اعظم عمران خان کی تنخواہ وزرا سے بھی کم نکلی، تنخواہ کی پے سلپ منظر عام پر آگئی
مکمل ویڈیو: https://t.co/vpFmKEugJm#ARYNews #PMImranKhan pic.twitter.com/grdkxEEzjp

— ARY News (@ARYNEWSOFFICIAL) March 14, 2019
What really took everyone by surprise was Imran Khan's income figures. In 2015, Khan's net worth was at Rs 35.6 million, by 2016, it had declined to Rs 12.9 million and Rs 4.7 million in 2017.
Reportedly, a huge chunk of Khan's income in 2017 came from the sale of his personal property which was just a little over Rs 20 million located at Diplomatic Enclave, Islamabad. Furthermore, Rs. 9.8 million came from foreign remittances.
The documents further revealed that Rs 3.4 million came in the form of his agricultural income, Rs 0.921mn salary for being a member of the National Assembly, PLS profit of Rs 0.762mn and Pakistan Cricket Board (PCB) pension of Rs 0.410mn.
Civil Awards 2019: List of Pakistani Celebrities & Personalities to Receive the Honor
In 2016, when his total income dropped to Rs 12.9 million, a total of Rs 7.4mn came from 'foreign services' alone. His agricultural income witnessed a slight dip coming to Rs 3.3m while he received Rs0.954m in salary as MNA, PLS profit of Rs 0.733m and PCB pension of Rs 0.540mn during the year.
For 2017, Khan's PLS profit and agricultural income both dropped from Rs 0.733m and Rs 3.3mn to Rs 67,620 and Rs 2.3mn. However, his MNA salary witnessed an increase to Rs 1.8m and he also got Rs 0.540m as PCB pension as well.
Shahbaz Sharif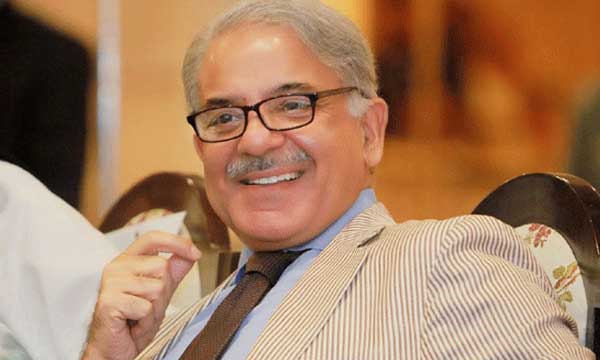 Unlike PM Imran Khan, Shahbaz Sharif witnesses an increase in his net worth in 2016 as his income rose from Rs 7.6 million to Rs 9.5 million, and crossed Rs 10 million in 2017.
However, according to the documents, his income from agriculture faced a decline from Rs 6.5 million in 2015 to Rs 5 million in 2016 and further down to Rs 3.5mn in 2017, this happened despite land holding increase from 585 kanals to 673 kanals.
Hamza Shahbaz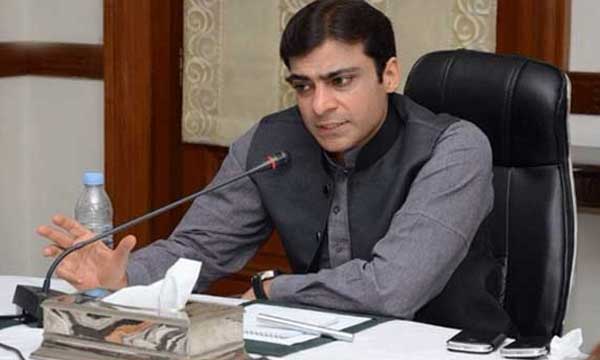 According to Dawn, Hamza Shahbaz's total income surged from Rs 19.19mn in 2015, to Rs 21.52mn in 2016 and Rs 25.40mn in 2017. His agricultural income from around 154-Kanal land was little over Rs 2mn in 2015. It slightly increased to Rs 2.14mn the following year. In 2017, his land holding slightly decreased yet the agricultural income registered a significant increase in terms of proportion to reach Rs 3.5mn.
Asif Ali Zardari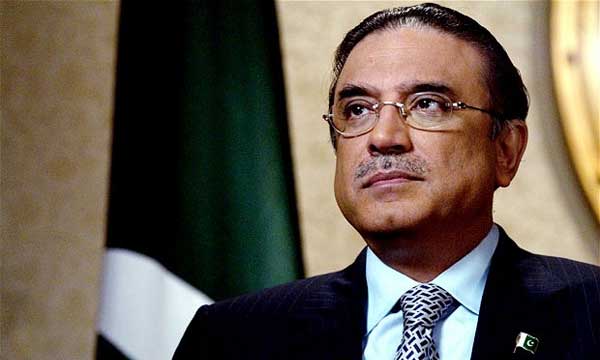 Former President of Pakistan, Asif Ali Zardari's agricultural income takes up most of his net worth. In 2015, his value stood at Rs 105 mn and surged to Rs 114 mn in 2016 and a whopping Rs 134 mn by 2017.
Documents further share that Zardari owns a total of 7,748 acres of land. Of his total landholding, he owns 349 acres while he holds another 7,399-acre leased land. He earned  Rs 7.66m in 2015 to Rs 8.24 mn in 2016 and Rs 9.75mn in the year before the last from other sources.
Bilawal Bhutto-Zardari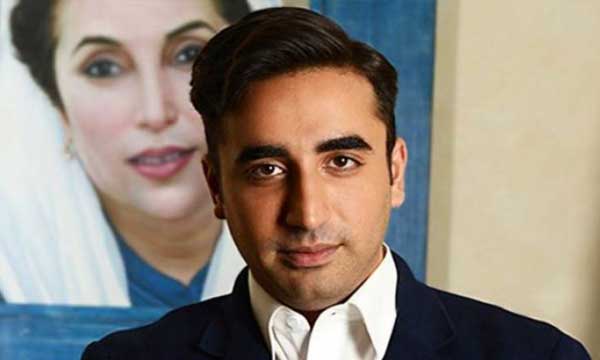 Zardari Jr, on the other hand, had over Rs. 23 mn in 2015 out of which Rs 3.46 million came through rental income and over Rs 20 mn that he had earned through agriculture. In 2016, his net worth doubled to Rs 47.34mn by the addition of foreign income of Rs 16.69mn. His agricultural income increased Rs 20mn to Rs26.61m and the rental income from Rs 3.45mn to Rs 4.14mn in 2016.
While his foreign income slightly fell to Rs 16.34mn from Rs 16.69mn in 2016. His agricultural income remained the same at Rs 26.61m whereas his rental income fell to Rs 2 million in 2017. He witnessed a bank profit of Rs 0.173 million as a source of income in 2017.
Have something to add to the story? Share it with us in the comments below.
Stay tuned to Brandsynario for more news and updates.