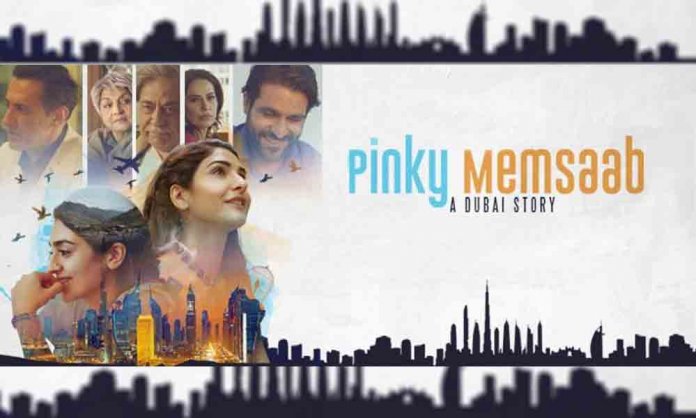 Pinky Memsaab is one of those films where the cast performed better than the expectations, while it was the promising plot that failed to do justice with the trailer.
The coming-of-age story of a maid from Pakistan to the United Arab Emirates could have gone anywhere but not where it eventually did because had it gone the Cake or The Motorcycle Girl way, Oscars might have been their next destination.
But now, even the first week seems far. How the film could have done better and what could have made it a contender, let's find out:
The film's camera work was the biggest no-no!
Three years back when Yasir Jaswal's Jalebi was released, it garnered mixed reviews. Some liked it, some didn't but everyone was in love with Mo Azmi's camerawork that more or less 'English'. Be it the car chase or the indoor sequences, never before did Islamabad look this menacing and beautiful at the same time.
Sadly, Pinky Memsaab suffered from a shaky camera work that could have been avoided to make it more presentable. There was no need for so many indoor shots when the film was about Jumeirah or Dubai; handheld camera in certain sequences would have done well but not in the whole film and had the director realized that it might have saved the film.
It could have been all about women!
In a film about Pinky (Hajra Yamin) and Memsaab (Kiran Malik), it was the husband (Adnan Jaffar) who had the complete story; how he ditched Tennis to become an investment banker, how he chose to work day and night to make his family comfortable, how he loved his wife who didn't love him back because he didn't understand his writing (in a diary), it was coming-of-age for the male character in the lead.
When he played Tennis in front of his son, when he hugged him to bed that night and when his wife finally answered his phone, that was the moment you felt that you had accomplished something. Hajra Yamin and Kiran Malik's stories were well-conceived but not well-executed which was surprising considering the film's writer and director Shazia Ali Khan was a woman herself.
A good editor always makes a difference!
One of the many reasons why Cake looked so well connected was because of the editor Aarti Bajaj who had edited countless films for her now ex-husband Anurag Kashyap. She knew what to keep and what not to keep and that's why Cake came out as an international level flick; Pinky Memsaab could have gone the same route but they didn't, ending up with a two-hour ride in a car that was going nowhere.
A good editor can save a bad film but a bad editor can make a good film look mediocre, and that's what happened with Pinky Memsaab.
No depth for female characters!
Hajra Khan may not be the best actress in Pakistan but she has a presence on digital media especially through the Teeli video she did a few days back. However, she was wasted in the role of Kulsoom Api, a woman who went to UAE after getting married and ended up as a prostitute (or something like that).
That character had so much potential but the director didn't go that way and was stuck in her own arc where Meher-left-Hasan-thinking-he-was-in-love-with-Pinky-when-he-wasn't! Their kid who had the minimum presence in the film had more depth than these females which is one of the reasons it feels like a TV drama, not as a feature film.
When you aim for Eliza Doolittle but do too little!
Kiran Malik's Meher is a failed mother, wife, writer and a housewife; Hajra Yamin's Pinky is a naïve village girl sent to UAE so that she can help her Mistress; the two end up helping each other as Memsaab train Pinky to wear Western Clothes, speak English, behave like a maid and above all, look presentable, something that reminded me of Eliza Doolittle from Pygmalion where Professor Higgins turned a Cockney girl flower into a what you call a Memsaab.
All was going well until one night the Mistress loses it and throws Pinky out of the house, after which the film lost its way.
Meher's father enters the scene who had remarried after her mother's death; her stepmother was a sweet lady who adopted the daughter of their Christian maid reminding Meher of how badly she treated Pinky. Confused? Yes, that's confusing!
Good acting is the only highlight of the film!
The film will always be remembered for Hajra Yamin's stellar performance as a maid who grooms into something better but that seems her own doing since she hails from the theatre.
Sunny Hinduja makes his presence felt as the driver Santosh and his entries were the only moments where you felt like smiling during the entire film.
Although Adnan Jaffar had done this kind of roles before this was his most proper film role and he excelled in it; his wife Kiran Malik was breathtakingly beautiful and with a little bit of experience, she might develop into the perfect film heroine who can raise the bar high by looking sexy and classy at the same time.
What are your thoughts about the movie? Let us know in the comments section below.
For more updates and details, stay tuned to Brandsynario.