It appears the era of the work-from-home has finally ended as the pandemic subsides and people return to offices. Marriott is especially doing its part to ensure the people return to their offices and how are they doing it? Only by building a million-dollar building that entices workers to return. Read about it here:
Read more: 8 Facts We Bet You Didn't Know About Restaurants
What's Going On?
After more than two years of primarily working from home, Marriott International Inc (MAR.O) hopes that its new $600 million high-rise headquarters will persuade employees to come back.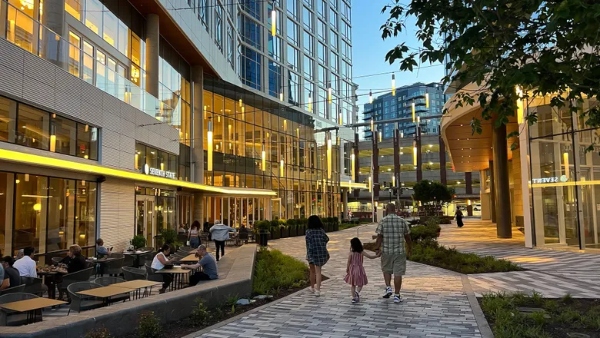 The facility close to Washington, D.C. opened on Monday by the American hotel company. The company owns and operates around 8,100 hotels in 139 countries. In Bethesda, Maryland's downtown, Marriott International's world headquarters has officially opened after six years of planning, designing, and building. The new corporate headquarters for approximately 8,100 hotels in 139 countries and territories is a 21-story, 785,000-square-foot, LEEDv4 Gold-certified structure.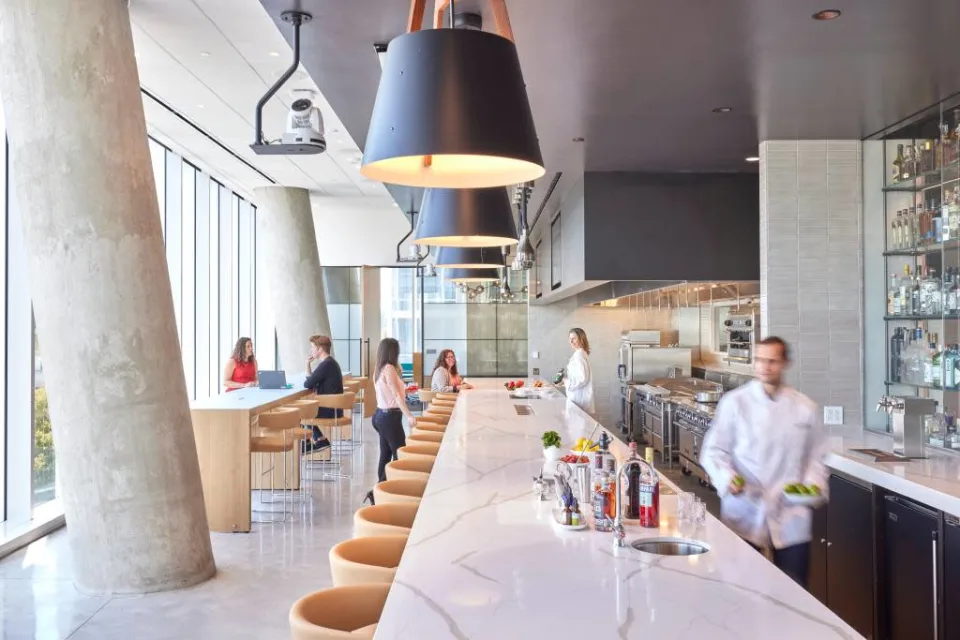 Bringing Workers Back
Employees will want to come back, Marriott Chief Executive Anthony Capuano told Reuters. "People long for that interaction, according to Capuano. I'm not convinced we need to exert that much effort. 20% of fixed workstations were converted into "collaboration spaces" during development by Marriott".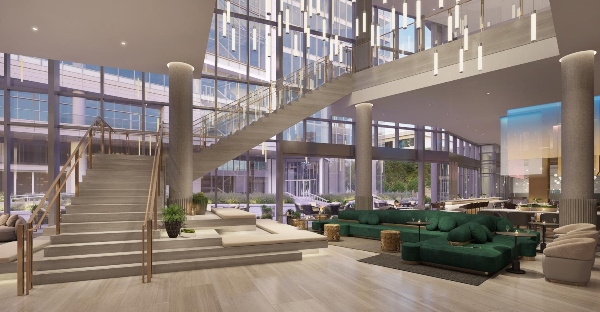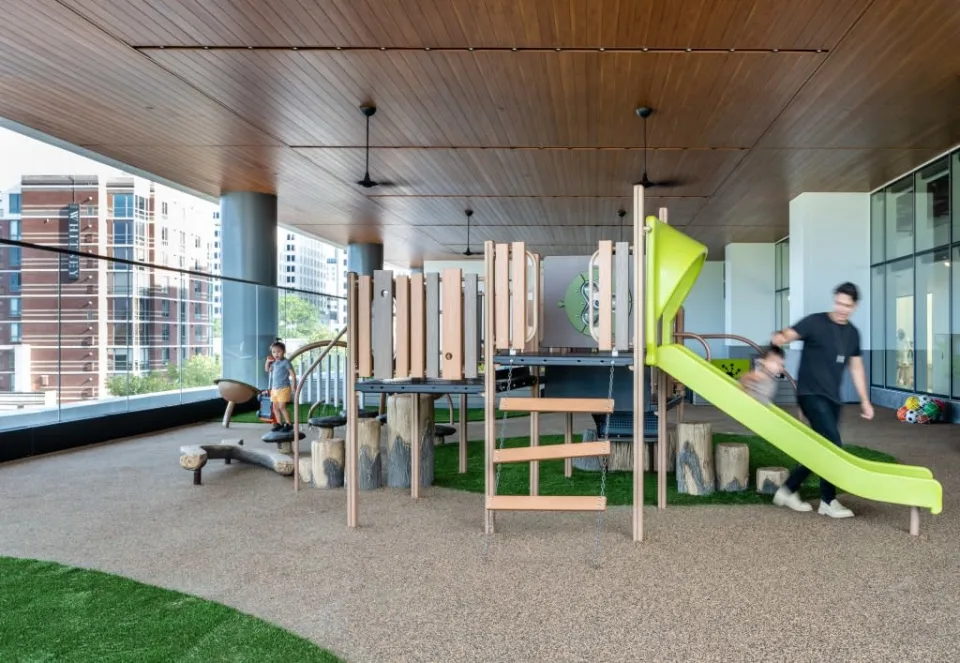 Capuano observed, "We find that more and more of the work we're doing is projects spanning disciplines—sometimes for a day, sometimes for a week, sometimes for a year or more. The 21-story corporate headquarters include an 11,000 square foot child care facility, 180 meeting spaces, a luxurious café, and a design studio."
What Is It Meant For?
Although Capuano noted that attendance is not compulsory, Marriott is "encouraging folks to be here many days a week — and not only for meetings," according to Capuano. Marriott's new headquarters site, including the Marriott Downtown at Marriott HQ hotel right next door, builds connectivity, collaboration, growth, ideation, and well-being.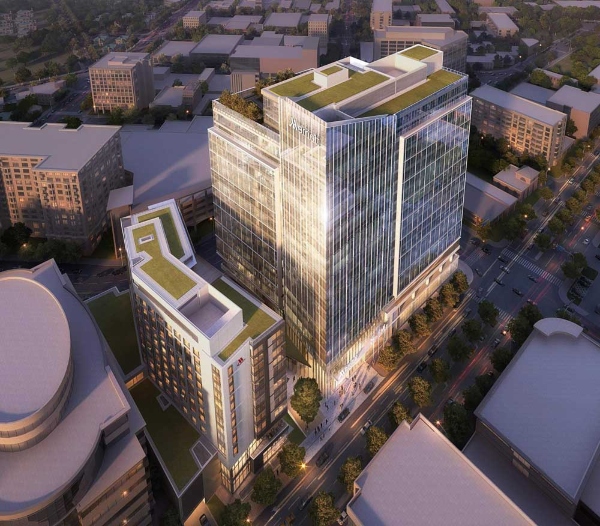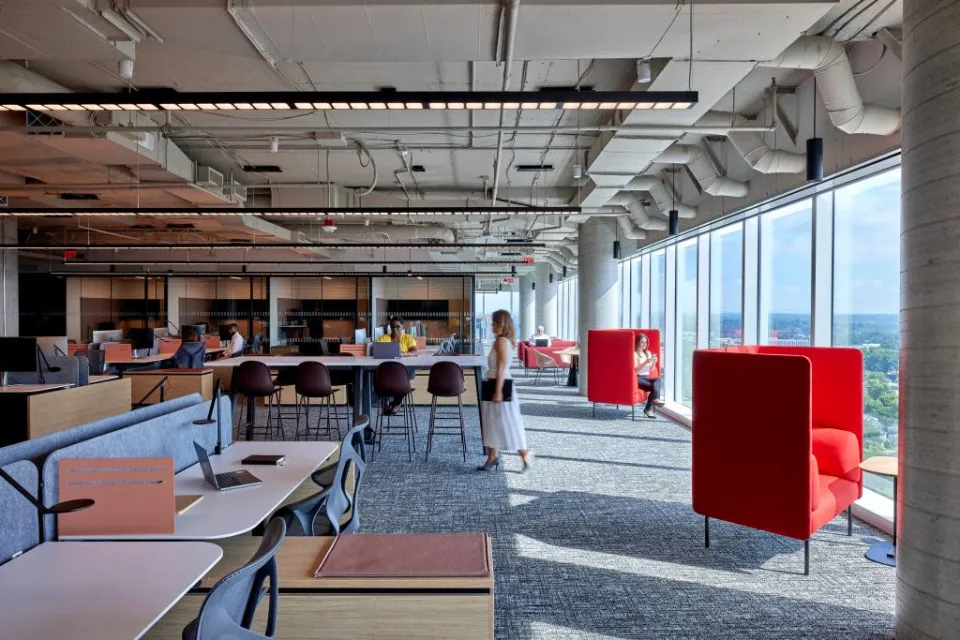 Around 3,500 people can work at the new headquarters. On an average workday, over 1,000 people, according to Capuano, are present.
Sharing Spaces
The majority of places are shared. Moreover, employees use an app to reserve a desk in a "neighbourhood" near other employees with comparable occupations and the ability to use a locker for storage.
Read more: 5 Pakistani Travel Vloggers You Need To Follow On Instagram
Stay tuned to Brandsynario for the latest news and updates.