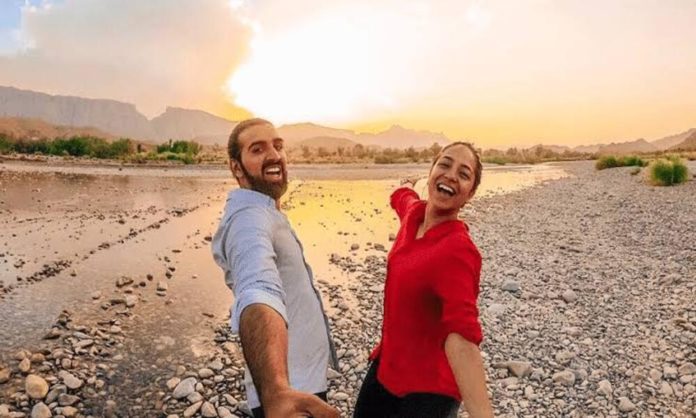 Vlogging and content creation have boomed in Pakistan like the rest of the world. There can't be a better way to engage in new experiences than to travel the world. Meanwhile, our travel Vloggers have made sure to share their travel adventures on Youtube to make the experience even more memorable.
Travel vloggers introduced us to enchanted territories we have never seen before. With their storytelling and personal experiences, they inspire people to take the leap and start with their travel plans. No wonder millennials are travelling way more than their predecessors.
Pakistani vloggers are also taking advantage of the newly created online space by travelling the world and making their mark on social media as well as in the real world. Here are some of the best Pakistani travel vloggers you need to follow.
1. Patangeer
Patangeer AKA Amtul Baweja and Fahad Khan, are a couple who certainly knows how to live life. Their travel vlogs are some of the best out there with exceptionally creative concepts, and brilliant cinematography while exploring some of the best-kept secrets out there. Their content brings out the inner wanderlust within us. From their Hunza to Skardu Expeditions and road tours to Balochistan and Sindh offers a great variety of content.
2. Irfan Junejo
Irfan Junejo is easily one of the most famous vloggers who's impressed not just Pakistanis but also people who live across the border. Junejo's storytelling and videography skills are on another level entirely – combine that with the attractive and exquisite places Pakistan has to offer, and you'll have access to the most appealing travel vlogs one could ever watch.
3. Ukhano
Ukhano is known for his impeccable videography style. His vlogs while travelling through Pakistan are some of the favourite ones of his fans. Including his trip to K2 which is exceptional. His vlog named "K2-A Hate Story" was loved a lot by all his fans and garnered more than 1.5M views.
Read More: Skytrax Announces World's Best Airline 2022
4. Areesha Khan 
The brain behind "Little Khan's Wanderlust" Areesha Khan has travelled to over forty countries which makes her one of the top travel vloggers among the Pakistani fraternity. Her excursions to Bali, Greece offer exquisite content. Meanwhile, her guide on travelling to Europe on a budget is also a must-watch.
5. Shariq Raza
Shariq Raza is an Abu Dhabi-born Pakistani, who has moved to Australia. He has travelled and explored more than 28 countries thus far and has shared a lot of interesting videos of his adventures on his YouTube Channel. His vlogs offer aesthetically pleasing content. From his camera work, colour grading, drone shots, transformations, to editing, everything is top-notch.
Read More: Airbnb vs Hotel: Here Are The Pros & Cons You Should Know
Have more to add to this list? Let us know in the comments below.
Stay tuned to Brandsynario for the latest news and updates.