Lucky Motor Company (LMC) has finally revealed the prices & specifications of the Peugeot 2008 crossover in Pakistan with bookings open as well. Available in two variants, namely Active and Allure, the Peugeot 2008 has been priced at PKR 52.5 lac and PKR 58.5 lac respectively.
The Peugeot 2008 is launching in Pakistan on 28 January 2008 and the vehicle will be available for booking as well. However, the exact date for delivery of the vehicle is yet to be confirmed by the company along with more information regarding the complete specifications of both variants as well.
Read More: These 5 Leading Brands Have Upped Their Marketing Game With NFTS
The key difference between the two variants is the presence of 6 airbags in Allure while Active has 4. There is a chrome front grille in Allure vs gloss grille in Active. Allure contains a 10-inch 3D cluster compared to the 10-inch Quartz instrument cluster in Active. TEP seats are present with contrasting stitching in Allure vs fabric seats in Active. Meanwhile, the panoramic sunroof, rain-sensing wipers and cruise control fingertip steering control are all present in Allure but are not available in the Active variant.
Dimensions
Length – 4158mm
Width – 1740mm
Height – 1557mm
In addition, the automobile has a 170mm Ground Clearance.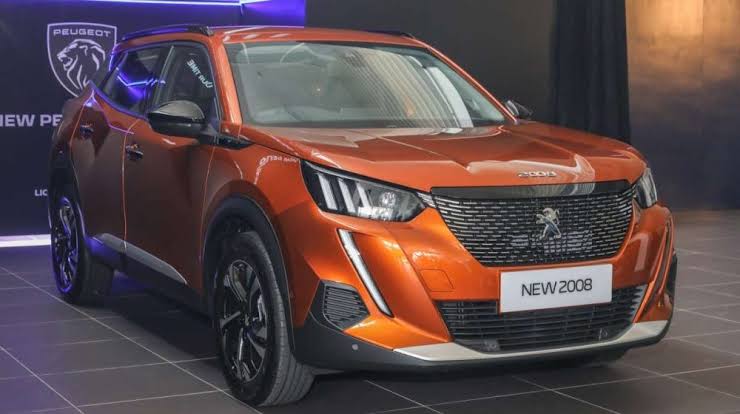 Specifications
3 Claw LED Headlights
Signature Rear LED Headlight
Panoramic Sunroof
Spacious Interior
3D I-COCKPIT
17-inch Alloy wheels
7-inch Infotainment System
Smart Key with Push Start
Cruise Control
Engine And Transmission 
The car will be introduced with a 1200cc MPI Turbo Engine that produces 130hp and 230Nm of torque. In addition, a 6-speed automatic transmission and front-wheel drive will be standard on the vehicle (FWD).
This is fascinating since, even though Peugeot has only defined one engine size for the incoming 2008 model, an image of the hybrid LCD metre is available on the website. In addition, "fitted with efficient petrol engines to fulfil the demands of experts" is mentioned in the text.
Read More: 5 Authentic Car Inspection Services In Karachi
The exterior of Peugeot 2008
Headlights and DRLs will be equipped with 3-claw complete LEDs. 17-inch Alloy Wheels are the standard wheel size for this vehicle. The Panoramic Sunroof, which will undoubtedly be a terrific feature, will also be offered by the company.
Interior
A 7-inch Floating Infotainment Touchscreen and a Single-Zone Auto Climate Control will be included in the crossover SUV. With a Push Start button and Cruise Control, it boasts a Smart Key entry system. It has a wide range of current options and features, as evidenced by these features.
Stay tuned to Brandsynario for the latest news and updates.