The latest news about Android phones will surely make your day. In 2021, there is no place for technology that is exclusive. Why should differently-abled people feel left behind when we make breakthroughs with technological innovations? Android understands that and has acted upon it!

How Can Differently Abled Use Android?
Android's latest feature allows people with disabilities to use their phones using a raised eyebrow or smile. Hands are no longer needed. Android has two new tools that put machine learning and front-facing cameras on smartphones to work using other methods. For instance, they work by detecting face and eye movements.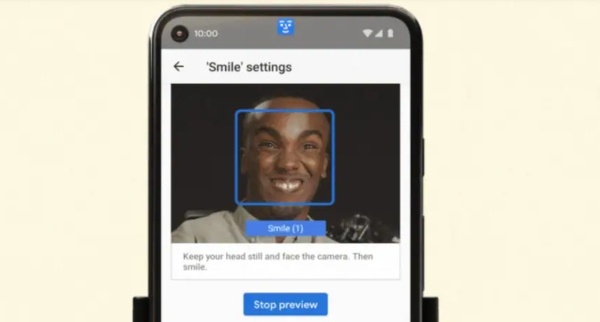 As a result, users can scan their phone screen and do things by smiling, raising eyebrows, opening their mouth, or looking to the left, right or up. Isn't it commendable?
More Information on The Breakthrough
Google has said that to make Android more accessible, the system has been made more sensitive to facial movements. This change has been made because The Centers for Disease Control and Prevention estimates that 61 million adults in the United States live with disabilities. However, technology tends to overlook them. 
While neuro-typical and typically abled can make voice commands or use their hands, people with severe motor and speech disabilities can not.
Read more: Google Is Working On "Switch To Android" App For iOS Users
More New Changes
Two major new changes have been made as a result. One of them is called "Camera Switches" in which people can use their faces instead of swipes and taps to use their phones. The other change is called Project Activate. That is a new Android app in which people can use gestures to trigger an action! These changes have made it possible for people to use eye movements and facial gestures to navigate their phones without needing hands or voice. 
Currently, the app is available in Australia, Britain, Canada and the United States at the Google Play shop.
Becoming Accessible and Inclusive
As of late, tech giants like Apple, Google and Microsoft are especially working to become more inclusive. These changes have brought a huge change: people with disabilities are made to unlearn the idea that they are not the same as others. Or, that their life can not be the same as others.
These voice-commanded digital assistants built into speakers and smartphones can also enable people without sight— it's remarkable what technology can do, let's start using it to change lives.
Read more: Here's How You Can FaceTime On Android Phones Soon
Stay tuned to Brandsynario for the latest news and updates.