Pakistan Electronic Media Regulatory Authority (PEMRA) has asked Pakistani sports channels to stop unethical and indecent content being aired during live telecast. It has emphasized TV channels to install time delay techniques and mechanisms to censor derogatory and objectionable scenes timely.
Citing two embarrassing incidents that occurred recently, PEMRA noted that a couple was seen doing inappropriate act on PTV Sports channel during the Australia-New Zealand match held on February 12, 2016.
The letter added that it violated the Electronic Media Code of Conduct 2015 and PEMRA received numerous complaints in this regard.
Also the regulatory authority faced severe backlash from public due to some offensive scenes aired during the inaugural ceremony of Pakistan Super League 2016 on PTV Sports, Geo Super and Ten Sports.
PEMRA advised the sports channels to install time delay mechanism so that derogatory and objectionable scenes could be censored on time and public sentiments are not hurt.
PEMRA Orders Sindh Cable Operators to Stop Analog TV Services From 1st January
The regulatory authority has also launched Urdu version of its website in an event in Karachi.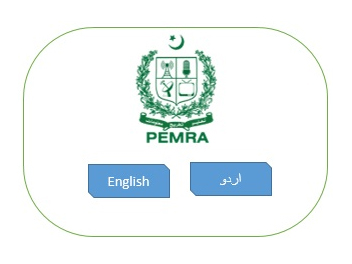 The website contains rules & regulations, licensing information, PEMRA reports and news in Urdu to facilitate an otherwise large portion of population who cannot read English. The step is expected to increase the reach of website.