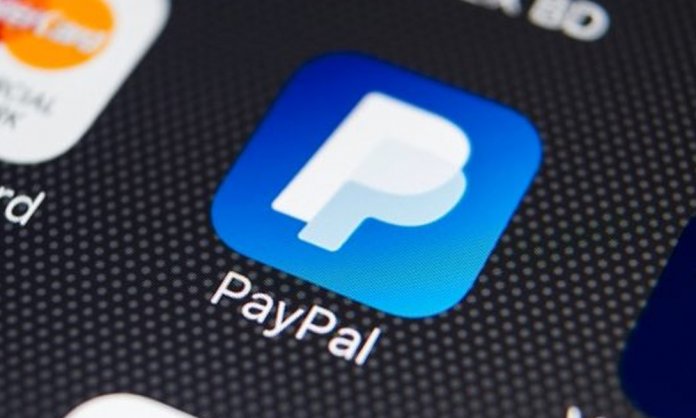 Federal Minister for Information and Technology and Telecommunications Dr. Khalid Maqbool Siddiqui shared the unfortunate news of PayPal not coming to Pakistan on Thursday.
However, the government is reportedly still in touch with the electronic online payments system company in hope for other alternatives.
During the briefing with the Senate Standing Committee on Information Technology and Telecommunication, the minister had shed light upon the status of the efforts to bring PayPal to Pakistan.
Furthermore, Secretary IT Marrof Afzal also added that there are internal issues which have stirred PayPal's decision of refusing to come to the country. He further added that money laundering related laws have now been tightened and there is tight scrutiny, Pakistan has done its part.
On the occasion, Senator Mohammad Ateeq Sheikh added that PayPal's decision of not coming to Pakistan comes due to the lack of legal backing. He further enlightened the present individuals that PayPal is an internationally operating payment system however they fear the possibility of money laundering and thus refused the proposal.
He added that the government should provide a sovereign guarantee to the frim and ask them to enter the country on the basis of Public Private Partnership to tackle their worries about the system.
Another issue that the committee witnessed was that the freelance sector was not flourishing the way it should be and there is also a lack of online money transfer practice in the country.
Social Media Reacts to PayPal's Rejection
Here's how Pakistanis are responding to PayPal's rejection from coming to Pakistan:
Field day for libos amd the resistance as Palypal refuses to come to Pakistan as long as there are laws to protect the company's interests. Now lets see how are these bigots going to blame IK and PTI for this.#paypal

— Hakuna Matata (@dur_e_dardan) May 17, 2019
So Paypal refused to come to Pakistan.Earlier Ex Minister Asad Umar was saying that Paypal will soon launch its operations in Pakistan. Guys Phir Dhoka Ho Gaya Humara Sath 😂😂😂

— NoooMeee (@MondaraTeh) May 17, 2019
World: Shortest Love Story Ever?

Pakistan: #PayPal </3https://t.co/clsp1Fdior pic.twitter.com/30LUIAEXPy

— AnushaAsif (@AnushaAsifS) May 17, 2019
Terrible news PayPal have denied to come Pakistan. We are still based on Visa service 😏.#Paypal

— Mahad786 (@says_mahdi) May 17, 2019
and paypal is not coming to Pakistan! ;(

— Tahir Masood (@iTahirMasood) May 17, 2019
I was making a payment through PayPal to a foreign University, while entering my ID I couldn't find Pakistan in their list even to make my transaction.

— ZakBaloch (@baluch_zakir) May 17, 2019
Yahan pr easypaisa ,Jazz cash, hi chal sakta hai.#Paypal refuses to open its services in Pakistan due to Current situation of Economy of Pak

— Mahad786 (@says_mahdi) May 17, 2019
Are you heartbroken about PayPal?
Stay tuned to Brandsynario for more news and updates.