PakWheels is a car-related entrepreneurial business that dominates the car industry in Pakistan. They not only help people access new cars for purchase but they also help you sell your old cars. PakWheels has become a household name. However, the company has recently come under fire for insensitive piggyback marketing. People are calling them out – is it justified?
Read more: Best E-Bikes Available In Pakistan 2022
What Happened?
Recently, a car-selling company announced that they were shutting down operations in Pakistan. CarFirst used to sell used cars and allow a hassle-free experience for people. They made a long post on LinkedIn announcing that their business had become unsustainable. Many have lost their jobs and the owner has suffered a huge financial loss.
In all of this, PakWheels, a still thriving company, chose to take a dig at the shut-down business. They made an add saying, "Car First or Second, Try PakWheels Sell It For Me". This ad got posted in Facebook's largest marketing group in Pakistan called "KAMN" and Pak Wheels is being roasted.
Have A Look At The Ad:
View this post on Instagram
What Are People Saying?
People are coming at PakWheels like there's no tomorrow. They are calling the company out for this insensitivity. So many people have lost their livelihood and are now without a source of income in this difficult time. Moreover, with Airlift also recently shutting down, this is a cause of concern. Why are start-ups failing? 
Have a look at people's comments: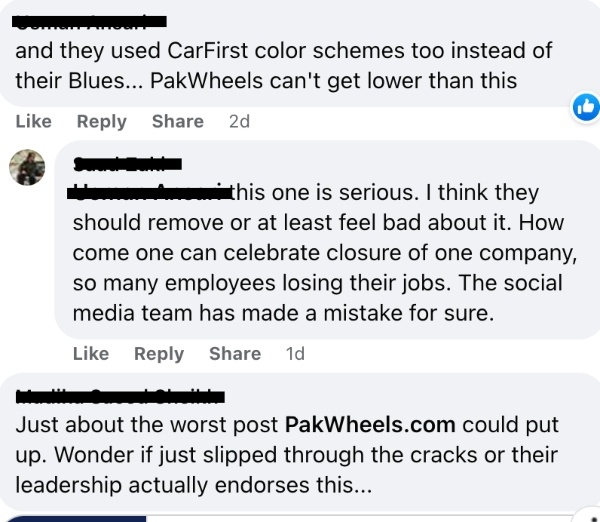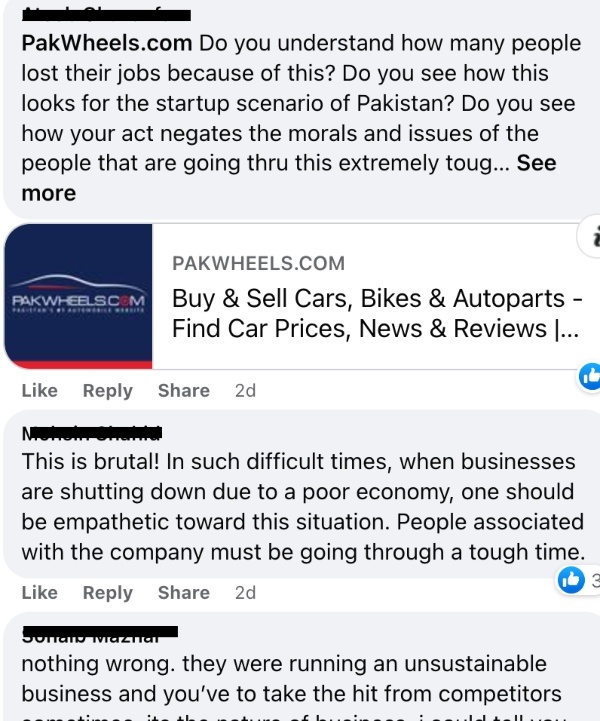 Will PakWheels Respond?
PakWheels has not usually come under fire for any insensitive ads like this but this time, they really tested their luck. The car-based company may be experiencing bad PR but all publicity is good publicity in this field. Many might find out about their ad this way and learn about the company. Doesn't that benefit them?
Read more: Pak Suzuki Announces Reduced Car Prices
In any case, PakWheels might respond with an apology if the hate gets out of hand. Seeing the comments so far it does seem like it will. Do you agree with the fact that this was insensitive or do you think this is just how marketing works? Let us know in the comments below.
Stay tuned to Brandsynario for the latest news and updates.