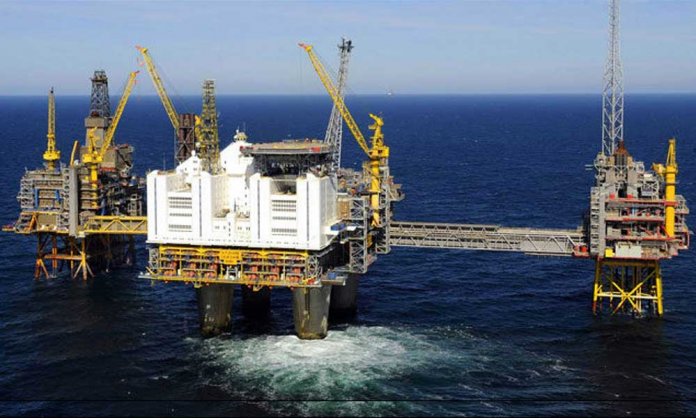 UPDATE: According to ARY News, major discovery has been achieved in the Eni led drilling for exploration of oil and gas reserves in Pakistani waters.
Offshore drilling of Kekra-I project has made important progress and the work has entered in its final phase.
The drilling work has reached 5000 meters depth and nearing an end to its target of 5800 meters, sources said.
---
Independent energy research and business intelligence company, Rystad Energy, has reported that Eni's Kekra well (oil and gas reserves) is among three highly prospective wells in the world.
The reserves are in Pakistani waters and the pre-drill prospective resource is estimated at 1.5 billion barrels of oil or equivalent states Rystad Energy.
The other two reserves are Shell-operated Peroba off Brazil and Total-operated Etzil off Mexico.
If these wells prove successful, 2019's interim discovered resources will be the largest since the downturn in 2014 – an expert said
Claims of Major Oil & Gas Discovery in Pakistan Rejected by Experts
Furthermore, the report states that the energy sector shows no signs of slowing down as there are 35 "high impact" exploration wells expected both offshore and onshores which are to be drilled this year.
Moreover, the global discoveries of conventional resources have reached approximately 3.2 billion barrels of oil or equivalent in the first quarter. February recorded 2.2bbo of discovered resources.
Reportedly, ExxonMobile was the most successful overall with 3 significant offshore discoveries which account for 38 percent of total discovered volumes.
Stay tuned to Brandsynario for more news and updates.
Pakistan to Become Home to the World's Third Largest Oil Refinery