Lahore held its first-ever beauty pageant contest crowning Miss Pakistan and Mr. Pakistan in an award ceremony. The award show was attended by contestants including the winners of the previous season.
The Winners 
The winners include Dr. Shafaq Akhtar who was crowned Miss Pakistan Universal 2022 and Sana Hayat who bagged the title of Miss Pakistan Global. Shafaq Hayat shares her reviews about the project saying it is an honor for her to receive the title of Miss Pakistan Universal.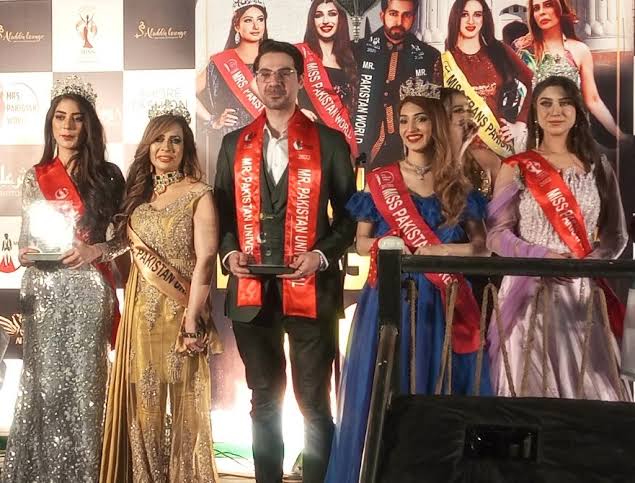 "In the future, I will take part in international competitions and try to make Pakistan famous," she said. She further added that her success has significantly increased her confidence and she hopes for more of such achievements in the future.
Other awards include Mr. Attaullah Gujjar who receives the title of Mr. Pakistan World and Mrs. Nada Khan who got the award for Mrs. Pakistan World. According to the reports, some of the biggest names in the showbiz industry attended the award show.
Pakistan's first Miss Trans Beauty Queen Shyraa Roy, Miss Pakistan 2020 Areej Chaudhry, and Dr. Ijaz Waris were in attendance.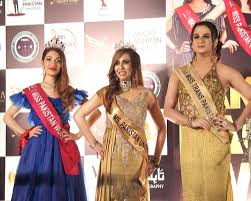 Read More: French Vogue Under Fire Over Their Remarks On Julia Fox's Head Scarf
Pakistani Pageants – Entertainment Or Necessity?
While the winners aim to represent Pakistan on an international level and take part in more activities, the question is – why? Pageants are a great way to streamline talent and provide opportunities for people. However, in our country where even unconventional subjects and degrees are not given enough importance. Can the pageant industry make the cut?
Meanwhile, if Pakistanis get to represent the nation on an international level, the question is on what grounds? The international pageant shows require a plethora of talents and activities which seems questionable on our level. However, even if our contestants make the cut what would they bring to society. Even if they try to make this a norm would they get enough opportunities to showcase it?
Read More: Parizaad's Final Episode Has Rocked The Internet— Here's Why
Stay tuned to Brandsynario for the latest news and updates.