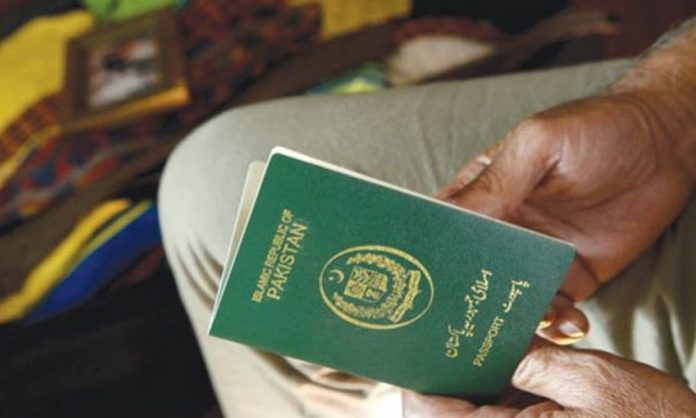 A number of Pakistanis have raised concerns on social media that they have been denied entry in Bahrain.
According to the News.com.pk, Pakistanis are facing a temporary ban from entering the Kingdom by Bahrain authorities.
27 Countries Pakistanis Can Travel to Visa-Free & Visa on Arrival! [View List]
What's more, a report published in Gulf Daily News quoted an official of a local company that they are facing complications with visa requests for Pakistanis at the Labor Market Regulatory Authority.
"New visas for Pakistanis have been put on hold"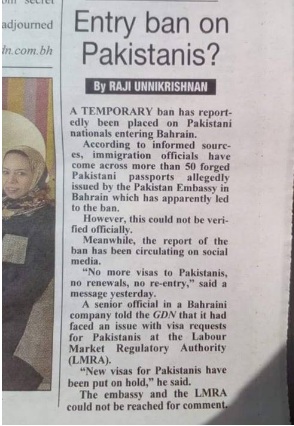 The Reason of the Alleged Ban
The report by Gulf Daily News revealed that as many as 50 forged Pakistani passports issued by the Pakistani Embassy in Bahrain have been discovered by immigration officials.
However, in another report, Pakistani passport holders in Bahrain are being demanded to visit their nearest police station with official documents for fingerprint verification.
A 30-year-old banker living in Bahrain for less than two years stated:
I got a call from the Muharraq Police Station two weeks ago asking me to go with my original passport and CPR for verification

I went there to find at least 30 Pakistanis waiting in queue, and one by one we were asked if the documents were original.

All Pakistanis are being summoned for this verification and I also learn that soon a no-objection-certificate will be issued after the verification.
The matter is now being escalated on social media so that relevant authorities can take urgent note of the matter and resolve it for Pakistanis living in Bahrain, legally.
Stay tuned to Brandsynario for more updates