We may not remember much from our childhood, but there will always be some memories that will stay with us for life.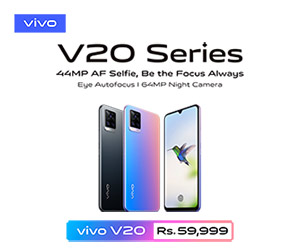 Growing up is a beautiful experience in its way. You are curious, always excited, you learn new things, and life used to be reasonably simple back then.
Although many of us may not have many memories anymore, the one thing we can't forget is landing ourselves in deep trouble.
As children, some of us have pulled the most absurd stunts (mostly by accident) that will stay in our brains for life.
A Twitter user @wtfnoorulain started a thread where she asked users what's the deadliest thing they've done as a child; she even started it off by sharing that she had drunk bleach!
whats the most deadliest thing you did as a child?

i once drank bleach

— Hoor ul Ain //yeahyeah, amyna & wania stan account (@wtfhoorulain) September 22, 2020
Since then, Twitteratis have started sharing their experiences, and you won't believe some of them! Who knew many of us had a dangerous side that has experienced the wildest and deadliest things as children!
Social Media Shares The Deadliest Thing They've Done As Children.
Twitter user @abdullahrana_99 claims that his entire childhood has been compressed with a series of deadliest events!
Do u want me to describe u my whole childhood ? lmao

— FLAME (@abdullahrana_99) September 22, 2020
While @the_rock_bottom shares that they had the guts to flirt with another person, that too in front of their mother!
Flirted with a kochai infront of her mother 😂😂🤣@proudjew123

— The Alpha Male (@the_Rock_Botom) September 22, 2020
On the other hand, Rida Jahanzeb shares a unique memory of toasting soap and biting fungus covered bread!
I tasted soap once because it was smelling good xD
And also had a bite of fungus covered bread ( by mistake ) 🤮

— Rida Jahanzeb (@okuntilnotok) September 22, 2020
She continued to add that she has even squeezed mehndi all over her sister's cupboard on purpose after writing 'Rida is mean' on the front page of a new notebook!
Ah also squeezed mehndi on all of my sister's clothes in the cupboard because she wrote " Rida is a mad girl " on the first page of my neat notebook and i got angry. Proved her right xD

— Rida Jahanzeb (@okuntilnotok) September 22, 2020
Riaz Mehdi shredded tears over a dead hen for three whole days! Even buried it and recited Surah Fateha!
I have wept over a death of a hen for 3 days and hardly eaten something and buried her and recited fateh for her

— رضا مہدی (@rizamehdi43) September 23, 2020
Maryam Ajmal shared that she, as a child drank 'Matti ka tail,' aka Kerosene!
Mitti ka tail pee liya tha

— Maryam (@MaryamAjmal25) September 22, 2020
Namrah almost ate a cockroach!
I was about to eat a cockroach 💀

— Namrah. (@Bitchpleastfu) September 22, 2020
User @SpillingFakeTea could've gotten themselves killed after they decided to drive their dad's car at the mere age of 6!
Drove my dads car when I was 6. Managed to put it in reverse and crashed into a couple of flower pots. Nothing too serious but couldve been worse

— 7aris (@SpillingFakeTea) September 22, 2020
Abdurehram shares that he drank more than half a bottle of oil, thinking it was 'Big Apple'!
🤮🤮🤮

— Nathan Swift (@NathanSwift6969) September 23, 2020
While @notsublah decided to break a glass bottle and keep the shard of glass in their pinky toe, refusing to allow anyone to take it out.
broke a glass coke bottle and refused to get the glass shard out of my pinky toe 🤣

— $imp (@notsublah) September 22, 2020
User @zindagisebezaar lived up to their Twitter handle as a child after they had to get three stitches as a child for hitting themselves with a broken bottle cap!
i hit myself with a broken bottle cap and had to get stitches 🙂

— amyna// hoor stan account (@zindagisebezaar) September 22, 2020
Syanide decided to bust a wrestling move by jumping onto a glass table placed in the living room from the sofa.
Jumped onto the glass table of my living room from the sofa

— syanide (@synclairBDs) September 22, 2020
Fizza Abbas had her fair share of dangers as a child…
Omg! :p

I used to put everything in my nose 😂 be it a piece of bread, keeno k seeds. You name it 😂 plastic ki chair ka sponge (cushion thingy which had sponge ya jo bhi) so yeah! 😂

— Fizza Abbas (@fizzahabbas) September 22, 2020
While Miloni Tridevi decided to make themselves a refreshing glass of lemonade with a splash of acid!
Made nimbu paani with acid.
Our maid was cleaning something with it and didn't put it back in place. At that time acid was sold in transparent bottles. So I thought mom made nimbu paani I'll add sugar & salt literally served it to my neighbour aunty and mom. Bohot maar padi thi

— Miloni Trivedi (@MiloniTrivedi) September 23, 2020
Which is the deadliest memory you have as a child? Please share them with us!
Stay tuned to Brandsynario for more news and updates.