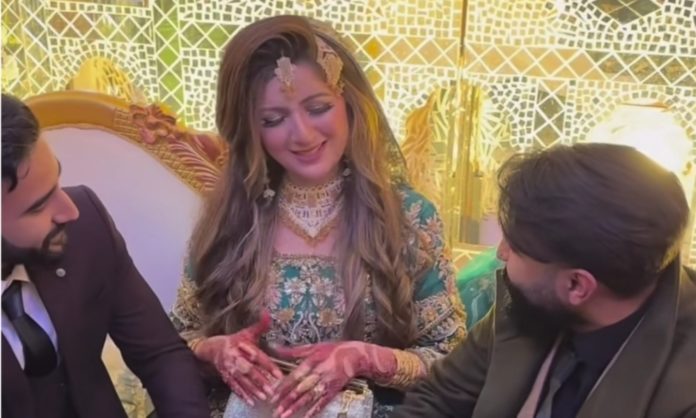 A video that has caught the attention of social media is receiving a lot of flak from the netizens. The video which is circulating on social media shows a rasam being performed at the wedding. This video shows the brothers-in-law of the bride holding onto her knees in a very cringe manner. This rasam which is typically performed at Pakistani weddings is among the most common rasams. However, the way that it has been portrayed in this video seems wrong on so many levels.
Goda Pakrai – Wedding Rasam?
If you didn't know what Goda Pakrai is, well now you know. It is a rasam where the bride gives money to her brother-in-law simply as a gesture of goodwill. However, what is shown in the video simply strays away from the actual idea. In the video, the brothers-in-law of the bride are vigorously holding and shaking onto her knees. The bride can be seen feeling uncomfortable, however, trying to shake it off.
Here's a video from the wedding event below.
Read More: Drama Serial 'Mere Ban Jao' Talks About The Bitter Reality Of Social Media
Social Media Reacts 
The reaction of social media to these videos is always highly anticipated. How people respond to these videos gives us an idea of how the thought process of society is being changed over time. The comments section of this video was filled with reactions from people condemning such a weird act. Moreover, they also emphasized that such rasams must be banished from society since they don't depict our true Islamic values.
From ethics to privacy issues, netizens raised a lot of concerns over the video. Take a look at some of the reactions below.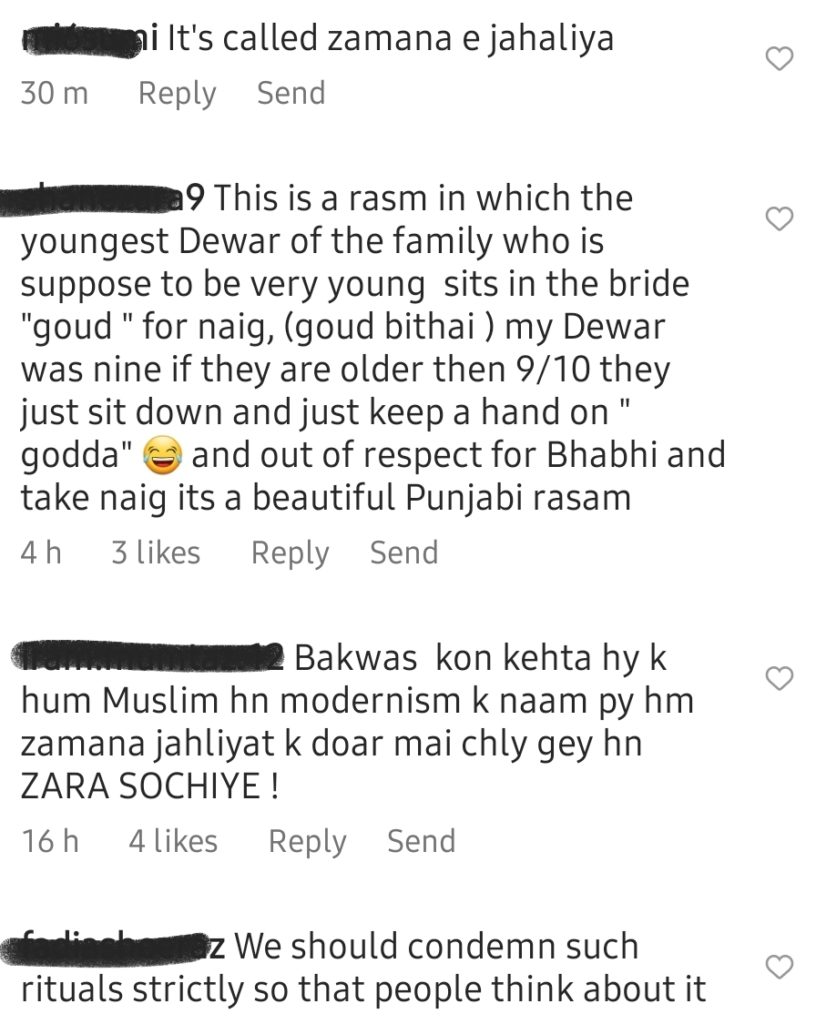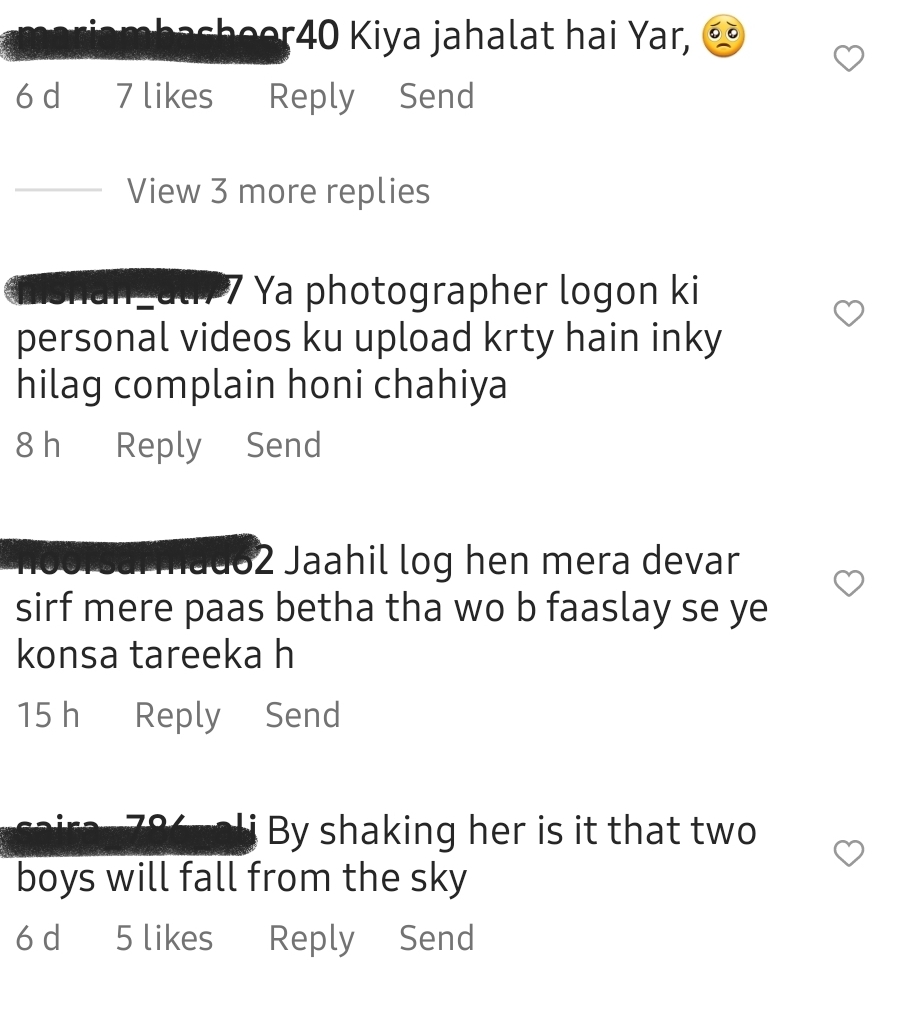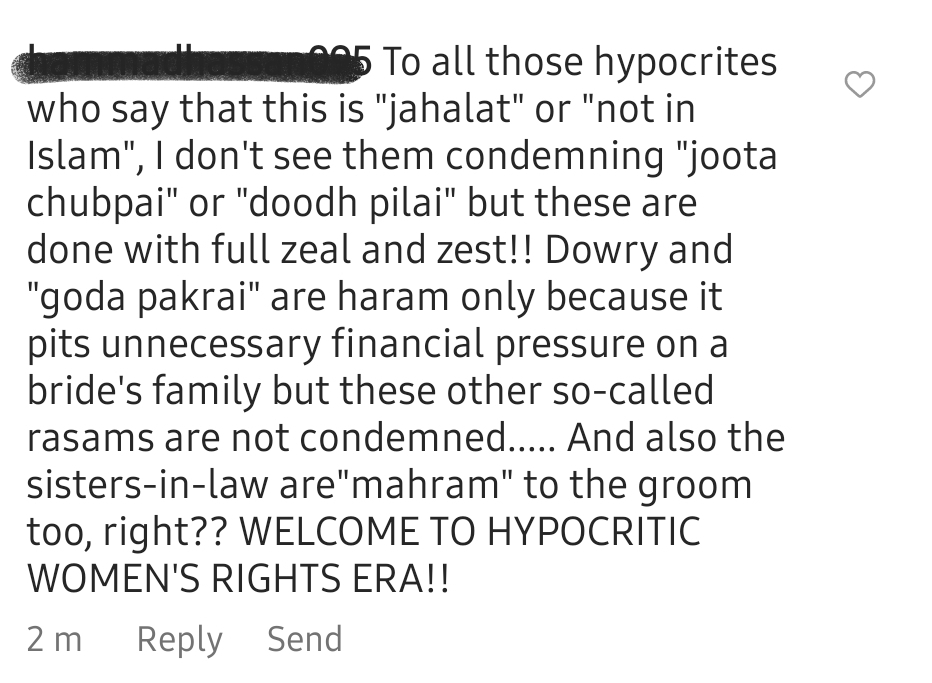 The wedding rituals which seem to be getting out of hand with every passing year show how wedding events have become more of a chance for people to show off their status than celebrating a bond between two families. This has raised a lot of issues for families and can have a lifelong impact on society if not treated carefully.
Read More: Hypocrisy Or Favoritism: What Really Is Fashion In The Pakistani TV
Stay tuned to Brandsynario for the latest news and updates.