Sarah Khan can now be called the queen of slaps. The mommy-to-be actress married to Falak Shabbir has given some legendary acting performances and now her scene from her latest drama, Laapata, is going viral. The video puts a humorous spin on an otherwise unfortunate scene.
The Scene Going Viral
The scene going viral from Laapata is of Sarah Khan with Gohar Rasheed. As is always the case, the man raises his hand at the woman and slaps her. Slapping a woman is a customary scene in almost all Pakistani dramas and Laapata was no different. However, what distinguishes it from other dramas is how the woman also slaps him back! 
Read more: Sarah Khan Gets The Most Beautiful Surprise On Her Birthday
The slapback is a tough and tight one, the pain of which we can feel through the screen. Sarah Khan's slap is being applauded on social media and so is the message! Watch the video here:
View this post on Instagram
The Humorous Edit
The scene has also been edited and Sarah Khan posted that edit on her social media profile. The voiceover in the video shows that "if your boyfriend slaps you, slap him back. He is not your father!" The way the voiceover is being done is so funny and everyone is also picking up on the tones. The comment section is full of laughing emojis and people are appreciating this "relationship advice".
Have a look at the comment section: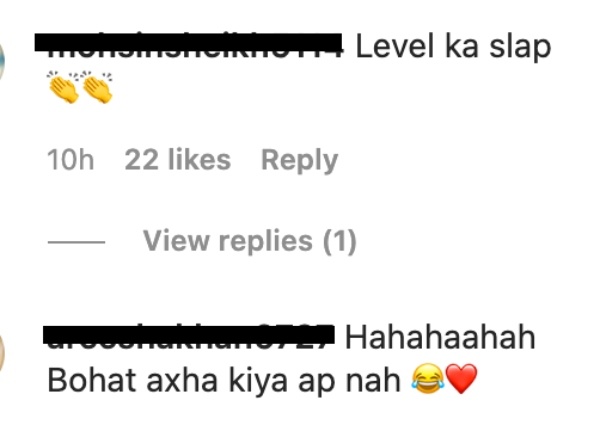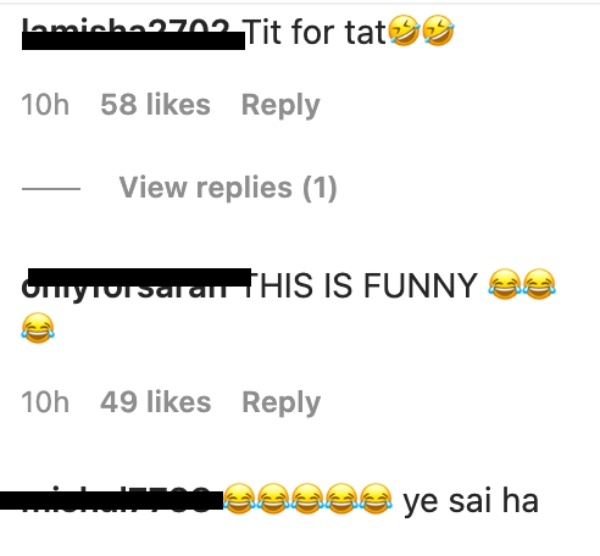 The Internet Is Divided
The internet, however, is not all too appreciative of the clip either. Many said that while this may be desirable, it doesn't always happen. Moreover, others said that this is indeed a 'fazool' scene. Have a look at the other side of the argument:

Sarah Khan's Slaps
A while ago it was also revealed that Sarah Khan once slapped a director of a drama. She revealed that this happened in the second drama of her career. She was alone in the make-up van with the director and she slapped him out of fear, not anger.
Read more: Sarah Khan Reveals Details About How She Got Married
Sarah Khan also shared that she also slapped the director again in front of the whole crew so that everybody also knows that that happened.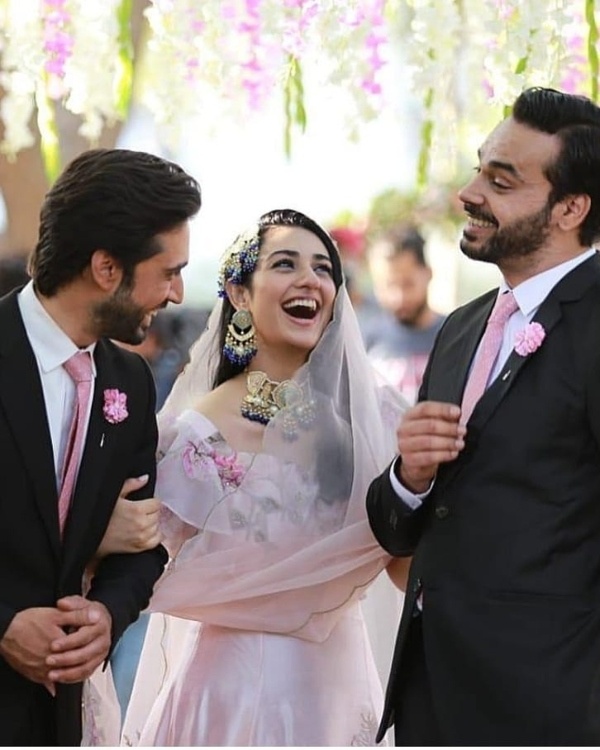 We're all for women standing up whenever they feel they are in an uncomfortable or frightening situation. Though violence should not be promoted in any case, it should be normalized that women fight back for once.
Stay tuned to Brandsynario for the latest news and updates.