Sarah Khan and Falak Shabbir have quickly become one of the most loved celebrity couples ever since they got married. The amount of love they express for each other on social media is heartwarming, and unlike anything, we have seen before. As a result, we all are invested and get nothing but happiness seeing the two love birds living and celebrating their lives.
Sarah Khan's Birthday surprise
Sarah celebrated her birthday and received a surprise from her husband. As he gifted Sarah many fresh roses and a gold necklace, he recorded her surprised reaction which made us swoon over her cuteness.
Take A Look At Her Reaction
The birthday decor done for her birthday looked beautiful and something out of the modern fairytale vibe. The decorations were done in different shades of pink, with a neon Happy Birthday sign blinking on the wall.
Mommy-To-Be
Soon to be a mother, Sarah looked glowing as she wore a contrasting pink outfit, matching the decoration. The overall vibe of the pictures looks aesthetically pleasing and lively, and we can't help fancying that pregnancy glow.
Sara is a muse for Falak, and by the looks of it, he doesn't treat her any less than a queen, which she totally is!
Let's take a look at some of her pictures from the surprise birthday.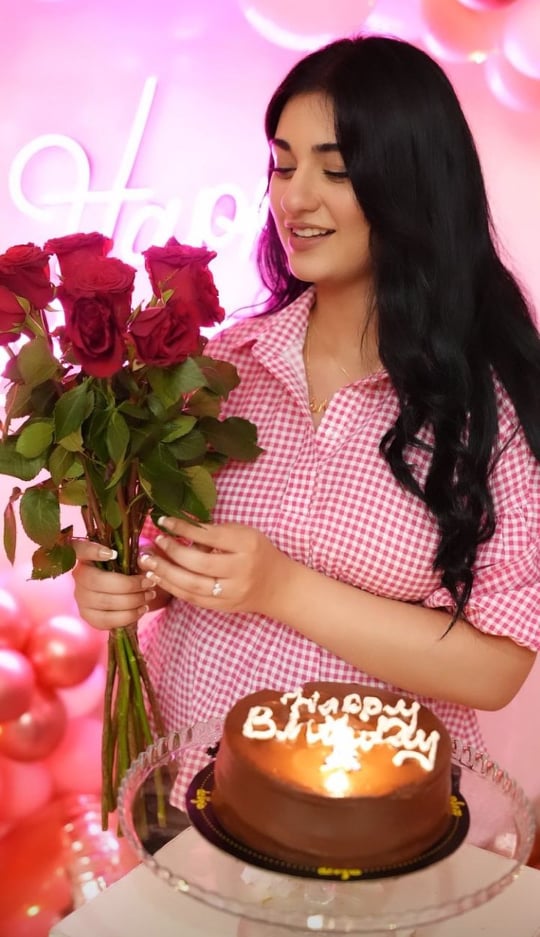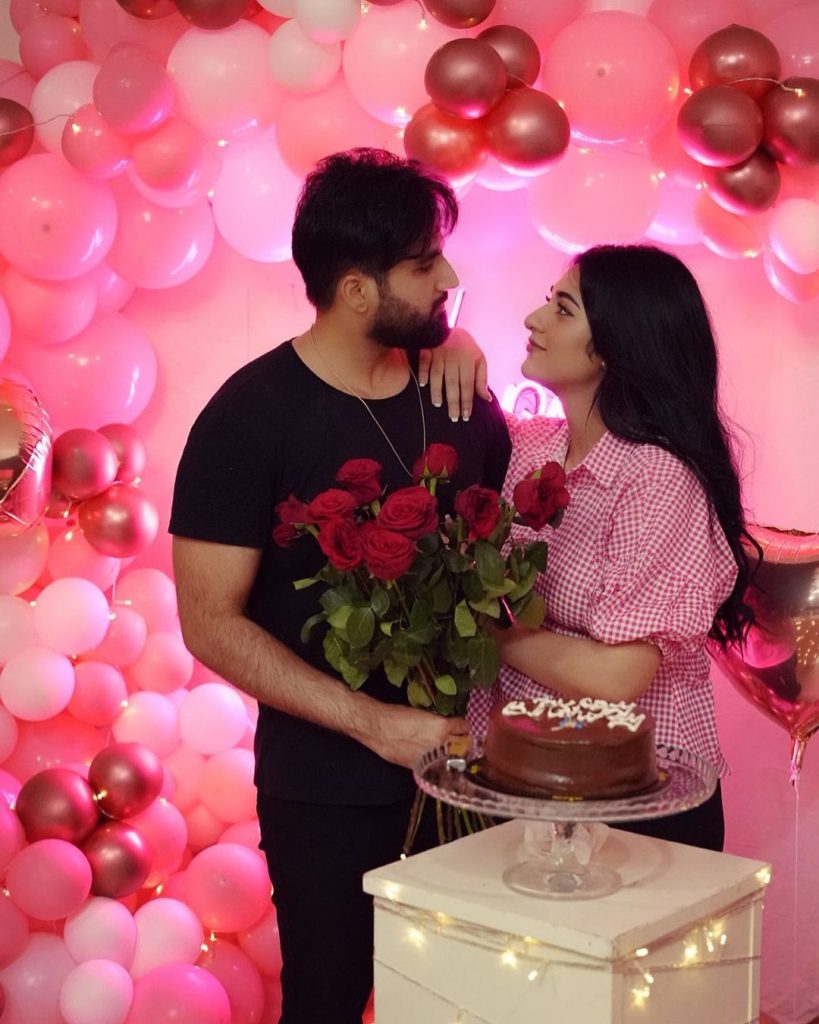 Sarah's cat also made an appearance in the pictures, and the two of them look adorable.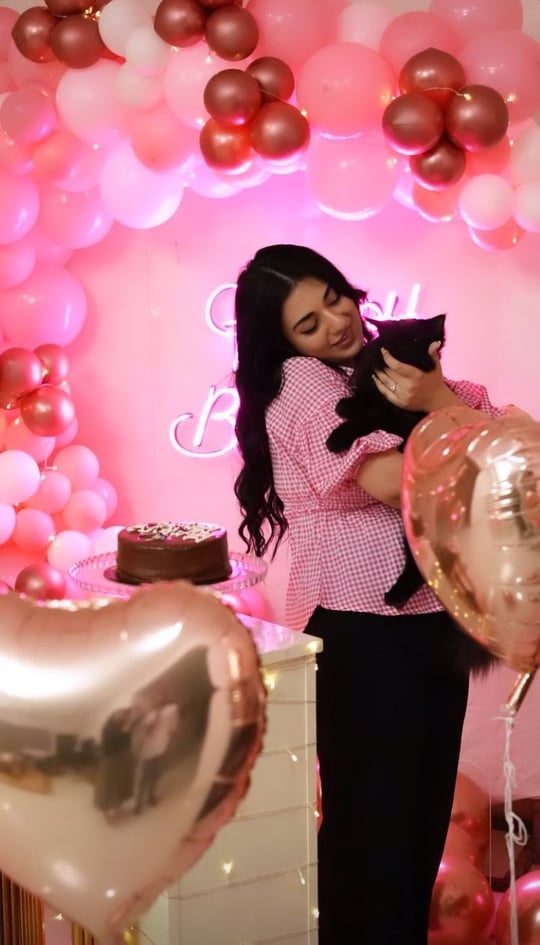 We can not wait to see what the couple has in store as they embark on the next phase of their lives.
Stay tuned to Brandsynario for the latest news and updates.