Iqra Aziz is one of the top-performing actors of Pakistan at the moment. The actress has also made her fans because of her bubbly and happy-go-lucky personality all the time. She just gave birth to her first baby and that obviously has an impact on your physical appearance. However, to change this much is unbelievable. There's something unusual here and netizens have put their finger on it!

Something Unusual?
The actress recently did a shoot for Kanwal Malik's festive unstitched collection which is sight for sore eyes. Perhaps maroon is Iqra Aziz's colour because the actress simply looks resplendent. Decked in a fancy outfit with diamond-imitation jewellery, she looks incredible. However, netizens couldn't help but think that something was wrong with the photos. It won't stand out to the passive eye, have a careful look:
View this post on Instagram
Too Much Editing Side Effects or Fillers?
This looks like an undesirable cross between too much editing of the photos and perhaps lip fillers. Though Iqra Aziz has not gone under the needle yet, it might be that this is just a case of bad photoshopping. Iqra Aziz's face is thinned out. Her nose is made more slender. The lips are definitely fuller and the eyes are made wider.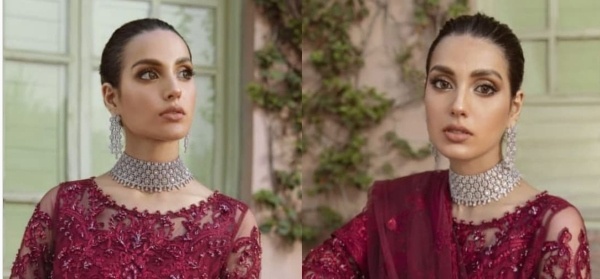 All of this results in Iqra Aziz visibly looking unlike herself and looking more like a version of Angelina Jolie. The actress is beautiful as it is, why photoshop this much?
Read more: Iqra Aziz's Mother Is The First Ever Female Careem Driver!
What Are Netizens Saying?
Netizens are as sharp as critics come. They immediately picked up on this and began commenting that underneath the photos. There are jokes, there are theories and there are disses— when the critics rain, they pour. Have a look at how Iqra Aziz's shoot images were dissected: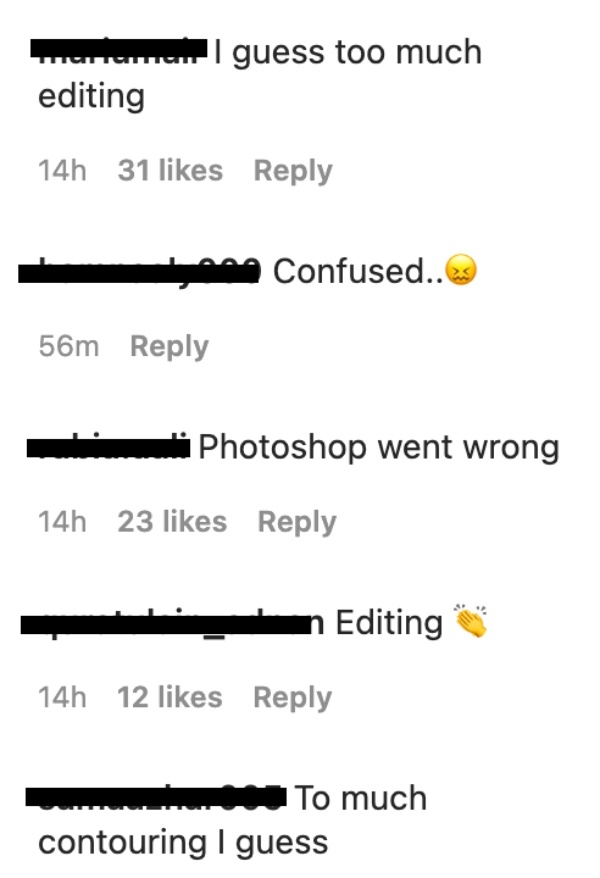 Why The Photoshop?
Yes, in shoot pictures photoshop can be necessary to adjust lighting and colours and just make the picture look lovely. However, it is not necessary at all to change the features of the model. Doing so, especially on a famous figure, will not enhance your picture at all. Rather, everybody will be able to point that out as people know what Iqra Aziz's face looks like— this is not her!

Read more: Iqra Aziz's 'Godh Bharayi' Dupatta Had 100 Duas Written On It
However, Kanwal Malik is also undoubtedly getting publicity for her. Her clothes are reaching far and wide in the midst of all this and she might find many who like them also. So does this work?
Stay tuned to Brandsynario for the latest news and updates.