While we had already speculated a month ago that actor-writer Yasir Hussain and actress Iqra Aziz may be expecting, the duo has finally revealed it to the public. They are expecting and will be welcoming the new member of their family in July. The announcement was made through the pictures of the 'Godh Bharai ceremony'.
But as our Pakistani audience goes, the response was mixed. While some appreciated them and wished them all the best of luck, as expected, there were some who had to problematize even this for the celebrity couple.
What happened?
For the ceremony, Iqra wore a beautiful purple dress by Fahad Hussayn. With simple henna on her hands and exquisite jewelry, the couple looked happy to the core.
Fahad also shared the close-up pictures of the dupatta that went with Iqra's dress. It was with these pictures that it became clear there was some text written on the dupatta. These snippets were some good lessons that everyone should incorporate into their lives.
These bits were:
"Achay Ikhlaq se behtar kuch nahi"

"Allah se apni bhalai ki dua kro"
"Zubaan se nikley alfaaz kabhi walas nahi jaatey"
According to the designer,
"The design is specially curated with lots of love to celebrate Iqra Aziz (an actor & a very dear friend) motherhood. 100 handcrafted prayers with embellishments and zardozi work have been written on the dupatta!"
Netizens react on the dupatta
But obviously, people had negative thoughts that they believed it was their duty to share. A few of the 100 blessings written on the dupatta had Allah's name on it. Not only that but Iqra was wearing the dupatta, not on her head which meant that the dupatta could be touching the ground as well. This meant disrespect to God's name.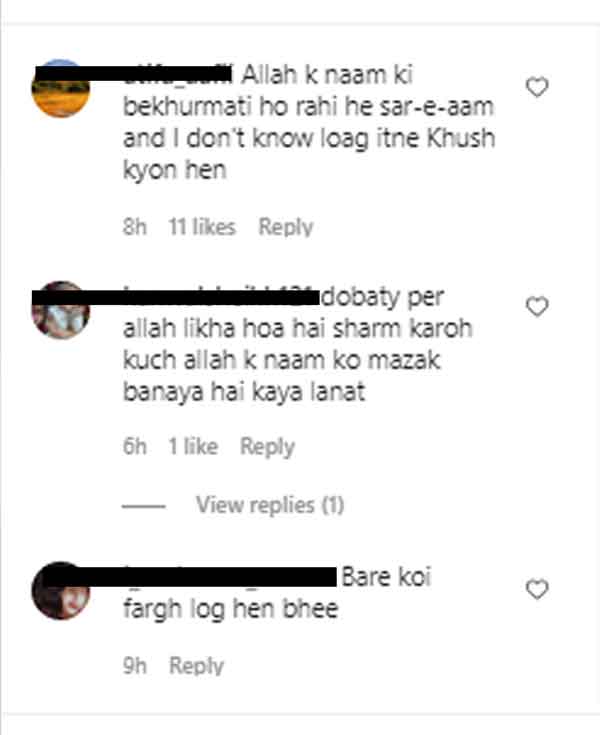 Some others were crying because apparently, Iqra copied the idea they had 'thought' of first.
What!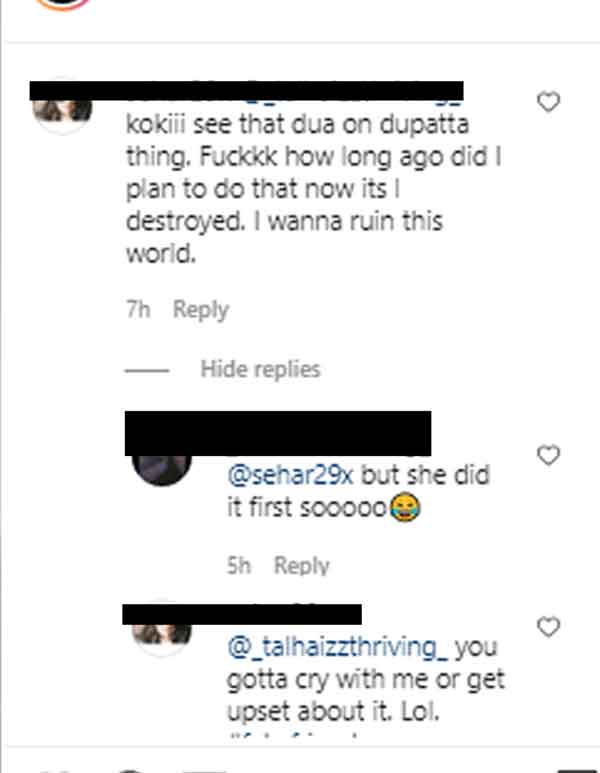 Godh Bharayi – a hindu rasm?
Not just that, Pakistanis also said that the idea of godh bharayi rasm has Hindu origins so using Allah's name on a dupatta for that rasm is a disrespect to Allah and Islam. Moreover, they couldn't stop themselves from stating their confusion at why would Muslims want to celebrate a Hindu ceremony.


Regardless, by now, the couple may be used to these unsolicited comments.
Stay tuned to Brandsynario for the latest news and updates!