Minal Khan's excessive sharing of her personal life on social media has started costing her. The actress has been advised several times by netizens — please be a little private. However, Minal and her husband did not heed the advice. Now, comparisons have started between the twin sisters – Aiman Khan and Minal Khan. Here's what the judgment is so far:
Minal Khan Faces Criticism on Honeymoon
Minal Khan is facing a load of criticism on her honeymoon dressing. The actress went to the Maldives and obviously wore beach clothes there. Yet, even in the Maldives, the netizens wanted to see shalwar kameez. They kept commenting, "where is the shalwar" on her posts.
View this post on Instagram
On a recent picture in which the actress is wearing a mint green dress, netizens had had enough. They finally brought out the big guns and began comparing Aiman Khan and Minal Khan in terms of their wardrobe.
What Are Netizens Really Saying?
This comment is the root of the drama as someone, point blank, called the older sister the better one.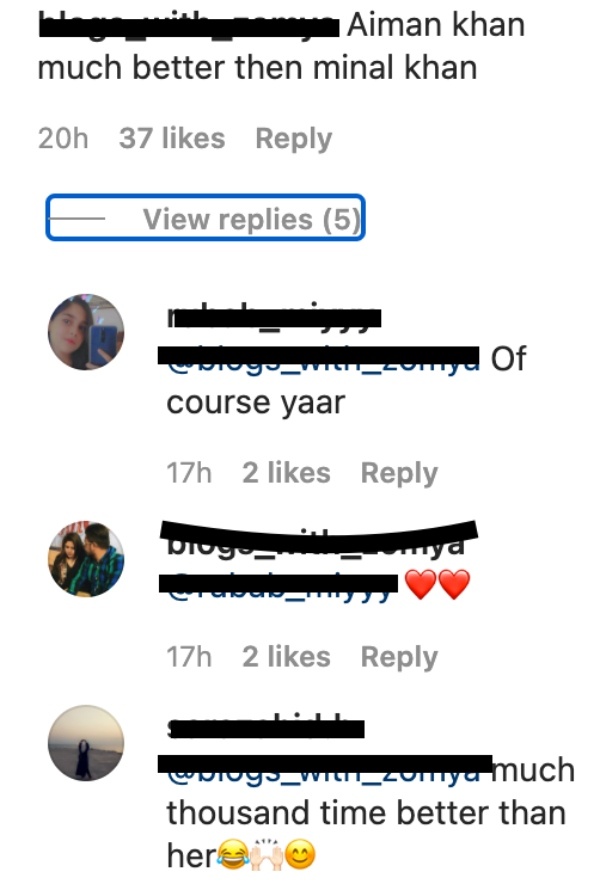 Though pictures of Aiman Khan may be archived now, in her recent trips too, the actress wore clothing that netizens approved of. Aren't the younges sisters always rebellious? Regardless, here's what netizens said about Minal Khan: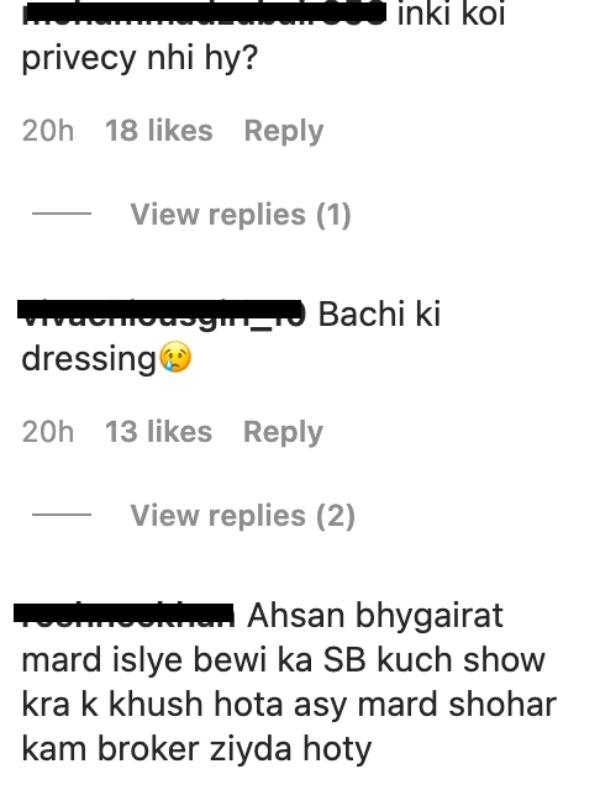 Read more: Minal Khan & Ahsan Ikram Off To the Maldives For Their Honeymoon
Aiman Khan – What Do People Like?
Even when Aiman Khan wears a dress in Pakistan, it's something the netizens love a lot. Almost always, it is long, stylish, and something worth coveting!
View this post on Instagram
Moreover, her clothes on vacations are also "modest". The older one sure gets it right when it comes to the approval of netizens. It may be that the sisters have opposite styles altogether but netizens are judging them on their modesty and Minal Khan is the one who has lost.
View this post on Instagram
Rivalry Between The Sisters?
As of the end of September, Minal Khan also opened up about always being compared to her sister. The actress said that Minal Khan was fat-shamed according to industry standards whereas Aiman Khan was always loved. Moreover, Minal also shared that industry fellows would say to her on her face that her sister was a better actress.
While the two may love enjoying the spotlight together, the industry and netizens are hell-bent on creating rivalries between the two. Here's to hoping their bond is stronger than online comments and comparisons. Until then, the judgement is in: Aiman Khan is the better sister in terms of modesty.
Read more: Netizens Call Out Minal Khan & Ahsan For Being Indecent In Public
Stay tuned to Brandsynario for the latest news and updates.