A few days into the wedding, the netizens are already calling out Minal Khan and Ahsan Ikram over PDA. Last night, the pictures from Ahsan's birthday dinner went viral. The newlywed couple was spotted in a restaurant along with friends and family. Minal and Ahsan wore matching white outfits and made the most of the night.
Minal Khan With Ahsan
As soon as the pictures went viral, the public started calling out this newlywed couple over what is supposedly called indecent behavior. As soon as Ahsan was about to cut the cake, Minal went ahead and sat in his lap as she wished him a happy birthday. Needless to say, Minal looked happy and in love.
Take a look at the video. 
Read More: Pakistanis Angry After Video Of Ahsan Mohsin Kissing Minal Goes Viral
The Netizen's React 
While the couple was having the time of their lives, the netizens were not. Ever since the couple got together, they have been known for openly expressing their love towards one another. They have also received a lot of flack from the public every time they got together for the festivities. Last night was no different since they are now married. However, netizens do not seem to let them breathe even after their marriage, as they found their PDA indecent and characterless.
Lets's take a look at some of the things people had to say.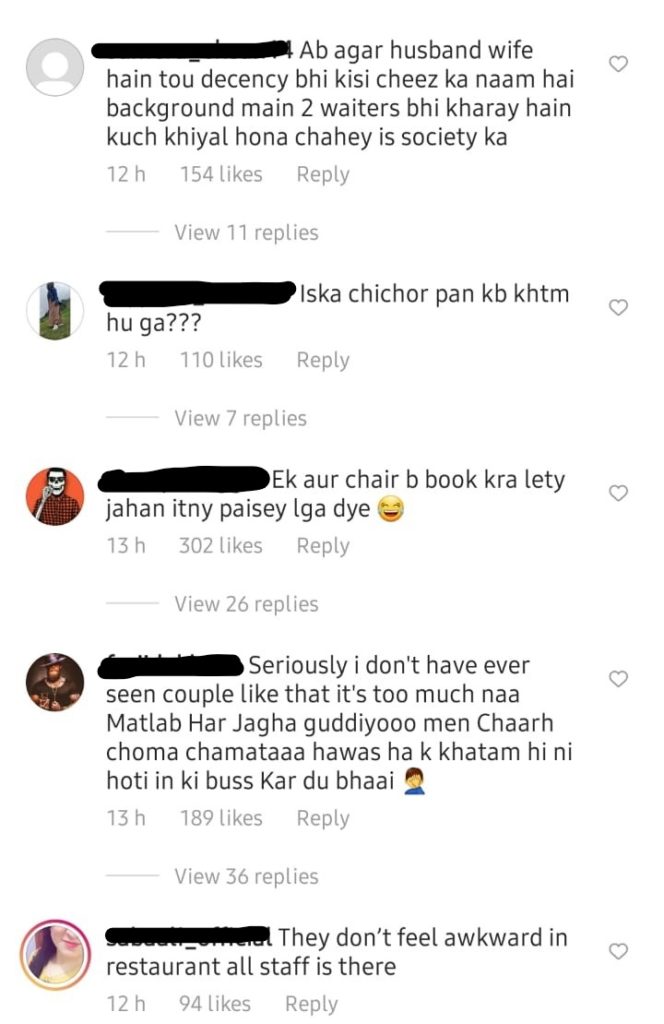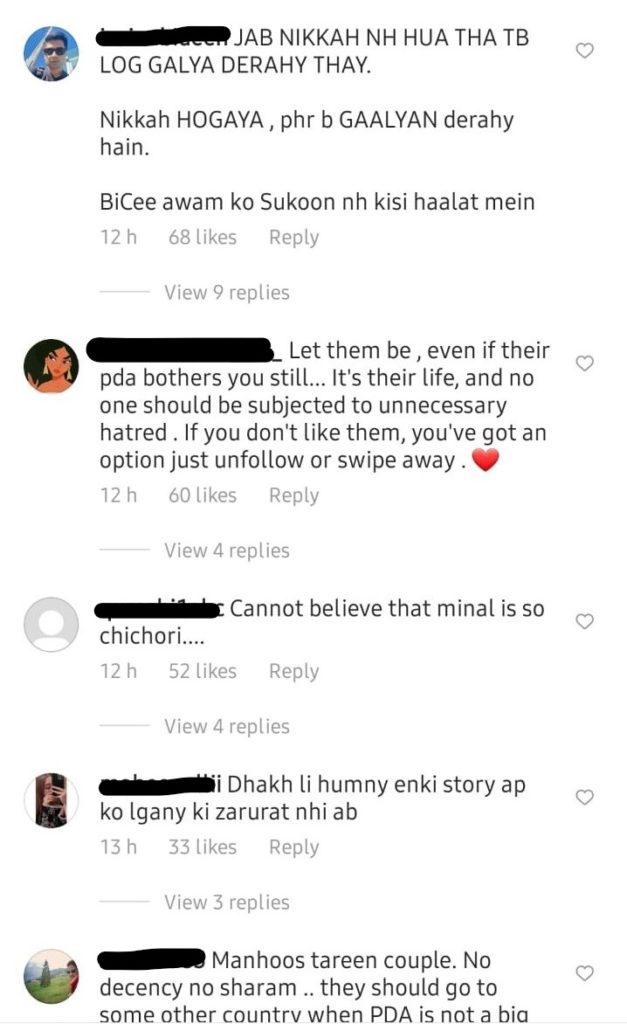 Read More: Minal And Ahsan's Dholki Pictures Trigger Haters For No Reason At All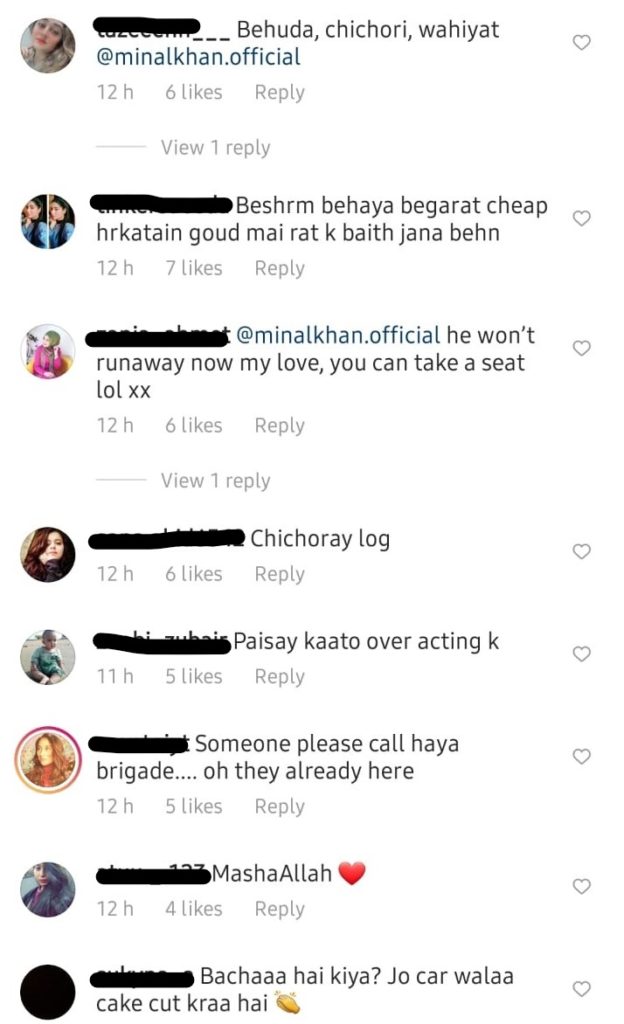 From calling them immoral to asking the questions and judging on the choice of cake, it really seems like this is just the beginning for Minal and Ahsan Ikram. As they move on with their lives, netizens will keep finding ways to nitpick about their lives and criticize them because that's what they do best.
Take a break from all this social media negativity with some more pictures of the love birds.
One thing that stands out the most amongst all this is how genuinely happy Minal looks. Known as a happy-go-lucky person, Minal thoroughly enjoyed all her wedding functions and portrayed an unconventional bride, which seemed like a breath of fresh air.
Stay tuned to Brandsynario for the latest news and updates!