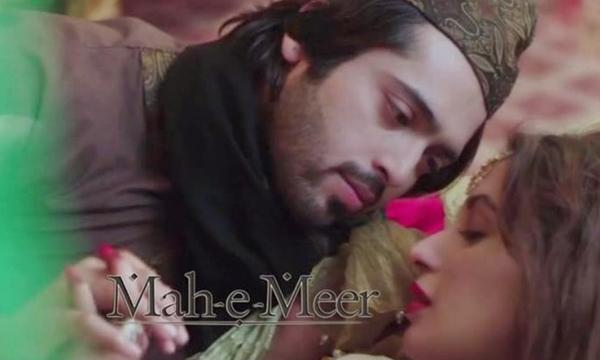 Fahad Mustafa's much anticipated film, Mah-e-Meer has got a new release date, the film will now hit theatres in May. The film was initially announced to release on November 6, 2015, and later the release date was changed to February 2016. But now another release date has been announced.
"There is a good news for Fahad Mustafa's fans as Mah-e-Meer is expected to hit theatres in May. We are currently devising a promotional strategy for the film and we will soon release a new trailer in March," said Fahad Mustafa's publicist.
He also added exclusive interviews with film cast was recorded which were released on television and digital media as a part of promotional activity.
The seasoned actor Manzar Sehbai also shared similar pictures on his Facebook page.
[fb_embed_post href="https://www.facebook.com/photo.php?fbid=10207239298753402&set=a.10205062958826264.1073741828.1011947811&type=3&theater/" width="550″/]
Based on the life of famous poet Mir Taqi Mir the film has been directed by Anjum Shehzad and written by Sarmad Sehbai. The film stars Fahad Mustafa, Iman Ali, Alyy Khan, Sanam Saeed and Manzar Sehbai. in lead roles.
As the new release date has been announced, we hope that this time there won't be any more delays in the film's release.