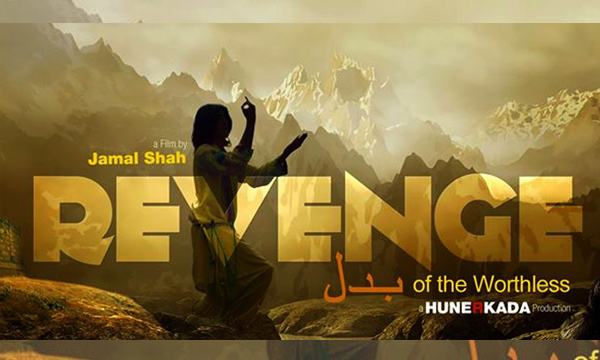 The movie is inspired by the real life incidents, shot mostly in KPK. Revenge of the Worthless has been postponed for several times in the past; the movie was all set to be released in May last year.
The director, who faced numerous technical issues in the past, is now confident that there will be no more delays.
"My film is all set for a release on July 22, 2016," confirmed Shah. "I have to start work on my next project which is also a feature film [and I'm sure] the experience I gained from ROTW will help me greatly in my future project."
---
A venture of Summit Entertainment, Revenge of the Worthless is a realistic narrative-based Pakistani film which revolves around the events that took place in and around Swat Valley. The film is due to release in spring 2015.
The debut directorial project of actor Jamal Shah, a Pakistani actor, painter, and a social worker and it has been made under production banner of Hunerkada Films.
Previously, its first trailer had been released for the public.
[dailymotion id="x2dk1qz"]
The trailer of the movie seems to be very promising, full of twists and turns. Filmed around the beautiful Northern region of Pakistan, but consisting of a terriby serious narrative about the cultural clashes, and the socio-political differences of the Pashtuns.
It's a story about personal tragedy that took place during the events of the 2009 Swat Insurgency.
Take a look at the recently launched theatrical trailer of the movie:
[fb_embed_post href="https://www.facebook.com/279068468773048/videos/995483187131569//" width="550″/]
The cast of the movie includes Jamal Shah as Zarak Khan, Ayub Khoso, Noor Bukhari, Emel Karakose as Palwasha, Shamyl Khan as Arbaz, Maira Khan as Shabana and Firdous Jamal as Maulana Saleh Mohammad.
http://www.brandsynario.com/jamal-shahs-revenge-of-the-worthless-movie-trailer-released/
Stay tuned to Brandsynario for more scoop on Revenge of the Worthless.