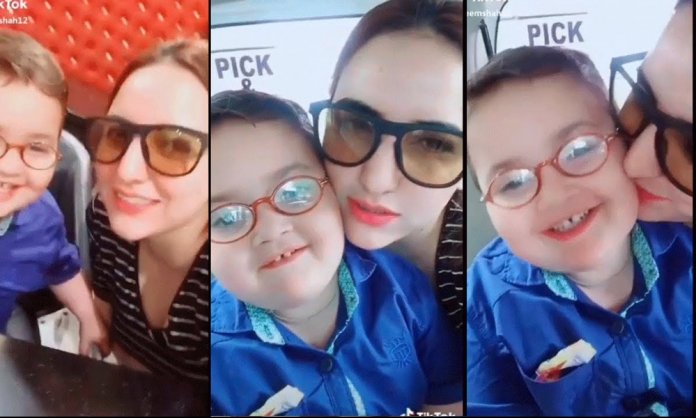 Ahmed Shah aka the 'Peeche Dekho' child star has become the latest social media sensation in Pakistan, once again.
The adorable child is making waves in ARY's Ramadan transmission and is wooing viewers with his "cute, angry" antics.
However, a recent video featuring "model" Hareem Shah with the young boy is going viral for all the wrong reasons!
A self-proclaimed model with over six hundred thousand followers on TikTok, Hareem was spotted in an inappropriate video with Ahmed.
The clip has now sparked an uproar on social media.
https://www.youtube.com/watch?v=i4oUeBZ79HM&feature=youtu.be
The most shocking part of the scenario is that Ahmed is a minor! Social media is calling her out on the video in which the child can be seen sitting in her lap.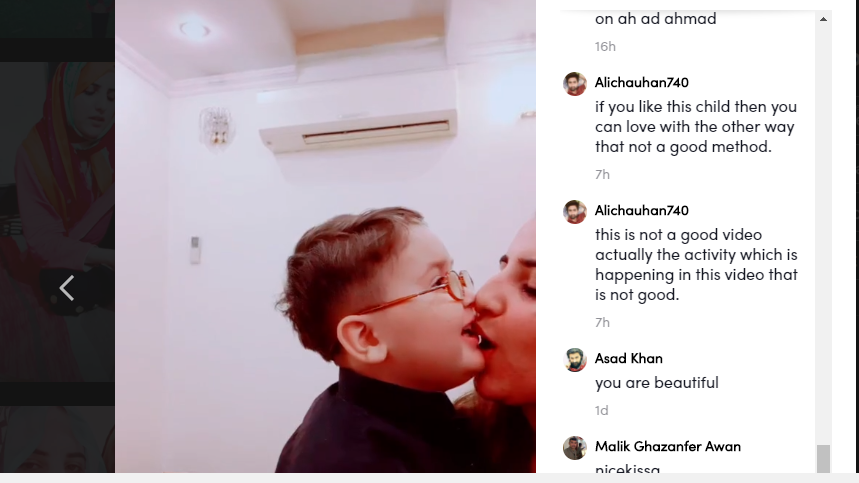 Snapchat Users Are Exploiting Gender Swap Filter to Scam People on Tinder!
Several individuals have pointed out that this is not the right way to show affection to a minor and that this kind of content should be condemned.
However, this is not the only video of Hareem and Ahmed together. Hareem has made a number of such videos in which she has kissed the child or asked him to kiss her.
https://youtu.be/BtCl_VpoHzg
In the last quarter of 2018, the famous Pashtoon kid, Ahmed Shah took the internet by storm with a video made by his school teacher.
In the video he was seen angrily asking his teacher to return his schoolbag to him, constantly saying "Mera basta wapis kero."
He then became popularly known as the bubbly angry kid.
Shah was then spotted on a morning show with Nida Yasir, making a good show out of his "cute" anger.
https://www.youtube.com/watch?v=hnojldAHq1s
His recent video "Peechay toh dekho" is also becoming widely popular among netizens around the world.
https://www.youtube.com/watch?v=hxSKWFfXj9c
Shah has also recently debuted in a TV ad alongside Nida Yasir.
Whereas Hareem rose to fame with her viral TikTok videos on social media.
https://youtu.be/9HUZy9iHW5k
Let us know what you think of the entire fiasco in the comments below.
Stay tuned to Brandsynario for more news and updates.