The gaming community in Pakistan is a tough crowd that fights against all odds to continue playing and fulfilling their dreams. Another obstacle they are now facing is that three gaming shops have allegedly swindled hundreds of thousands from the Pakistani gaming community. The community is now standing up and naming them, here's why:
Read more: 6 Best Travel Accommodation Apps For iOS & Android
What Happened?
The entire gaming community is speaking about this. The word on the street is that this gaming equipment and computer accessory delivery service has taken money from customers and ran away. The estimated total they have swindled is 145 crores PKR. These companies managed to do this by building trust over the years and then running away with pre-order money.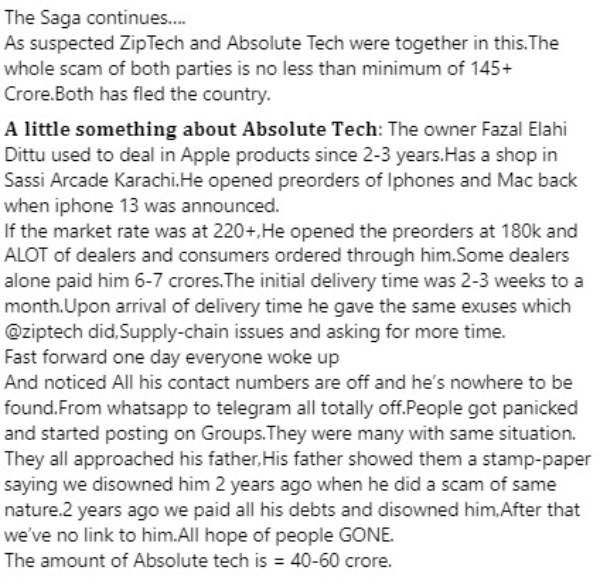 Who Are The Companies?
The companies people are crying about and taking action against are: Ziptech, Absolute Tech, and Endgame.io. The Zipetch website has even been flagged for everybody to see. They built trust over the years by delivering some products too. Many Pakistani influencers also endorsed them to the public such as Junaid Akram. Now all of them have deleted relevant posts!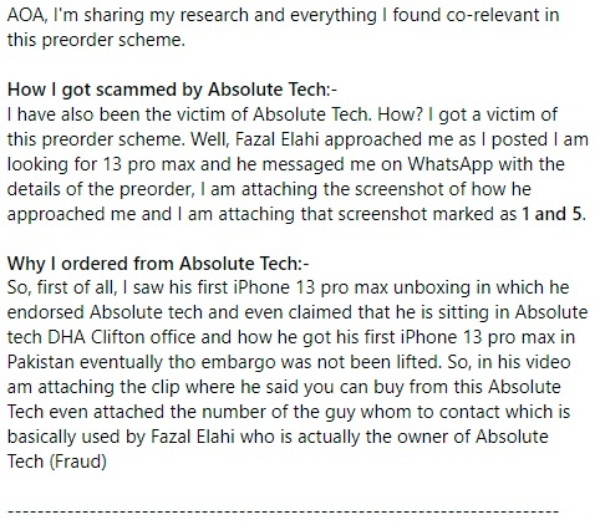 Now these companies, with massive pre-order payments, delayed shipping for a long time. They said that shipping problems are being experienced that is why. Now the report is that the owners have fled away with the money. 
What Is Being Done About It?
According to reports thus far, a lawsuit has been filed. The reports are shared in the Pakistani gaming community groups such as 'Pakistani PC Gamers (PPG)' and 'Computer Crew Pakistan'. This lawsuit has been filed against Ziptech though other brands are also mentioned.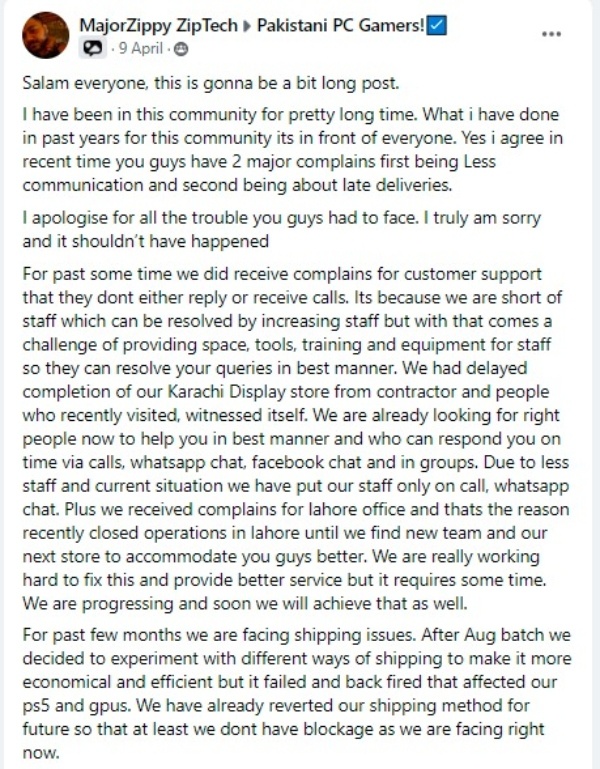 Read more: Here's Why People Are Demanding A Ban On Capstan
People have also collected on Facebook. They have made a group to mobilize and get justice. Due to all of this, the Chief Executive Officer of Ziptech, Muhammad Hassan AKA Major Zippy (as he is known in the gaming community) also released a statement. He calls all of these rumors. At the same time, his wife, Qunoot Lakhani, a social media influencer, released a statement too. She dissociated from her husband and her company during all of this but that did not help her. Netizens still slammed her for what her family has done. 
Stay tuned to Brandsynario for the latest news and updates.