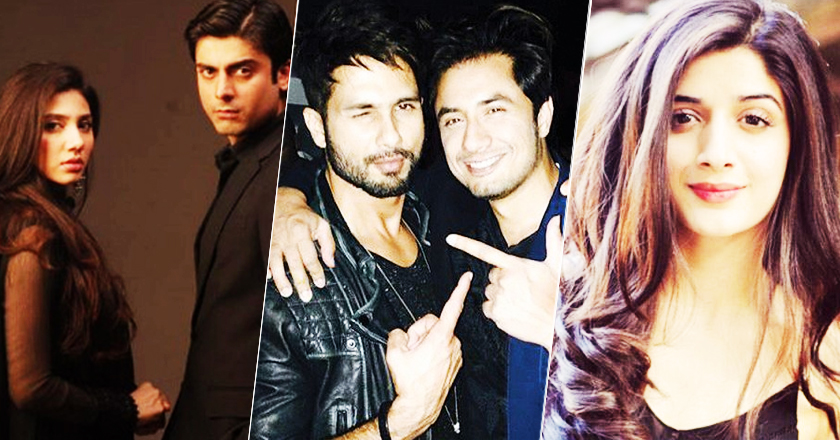 The Indian nationalist party Maharashtra Navnriman Sena's (MNS) film worker's association have ordered all Pakistani actors working in India to the leave within 48 hours.
The Indian Express quoted MNS Chitrapat Sena's Amery Khopkar saying "We gave a 48-hour deadline to Pakistani actors and artists to leave India or the MNS will push them out."
Amey Khoplar also threatened to attack Pakistani actors and actresses who are being cast in Indian movies, "Pakistani kalakaar toh maar khaayenge hi, saath mein jo yahan producer/director hain unko bhi peetenge", (Pakistani artists will be beaten up and so will the producers and directors), Amey said.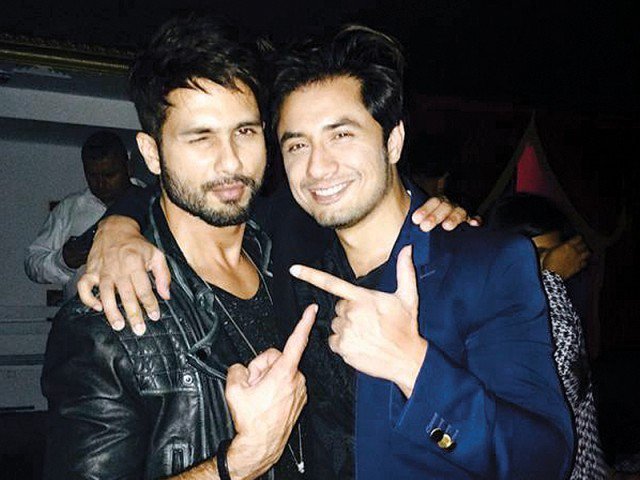 Mahira Khan and Fawad Khan's origins can highly jeopardize their careers in Bollywood. Following the recent Uri attack that killed almost 17 Indian soldiers dead, many Bollywood stars expressed their anger on social media.
Indian Journalist's Sarcastic Letter to Fawad Khan is the Most Shocking Thing Ever!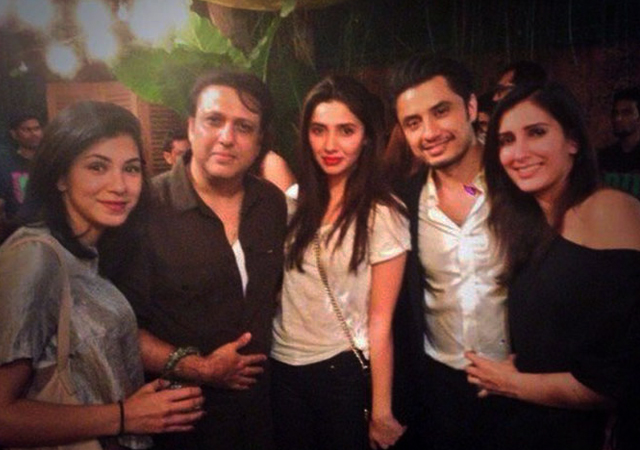 Some of the Bollywood actors who lashed out on Pakistani actors and Indian directors casting Pakistani artists are Salman Khan's father Salim Khan and Abhijeet Battacharya. Karan Johar and Mahesh Bhatt were also bashed for casting Pakistani actors.
Abhijeet used some terribly harsh words, abusing the Pakistani actors and asking people to kick them out of the country:
https://twitter.com/abhijeetsinger/status/778231914717208576
Salman Khan's father Salim Khan also insulted PM Nawaz on Twitter recently: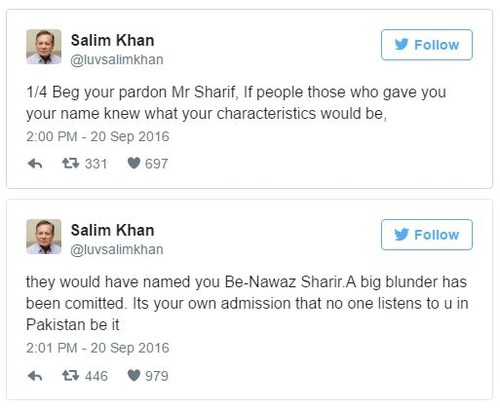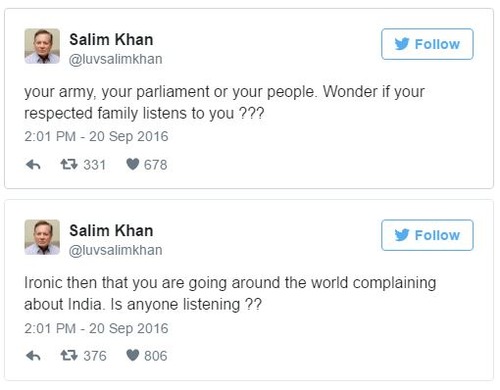 With a lot of political drama on the rise, it is very difficult for these actors to not get roped in. The bigoted party has been after Pakistani artists since they entered India and started doing well. Actors such as Mawra, Fawad, Mahira, Imran Abbas and Ali Zafar have all made their mark in India.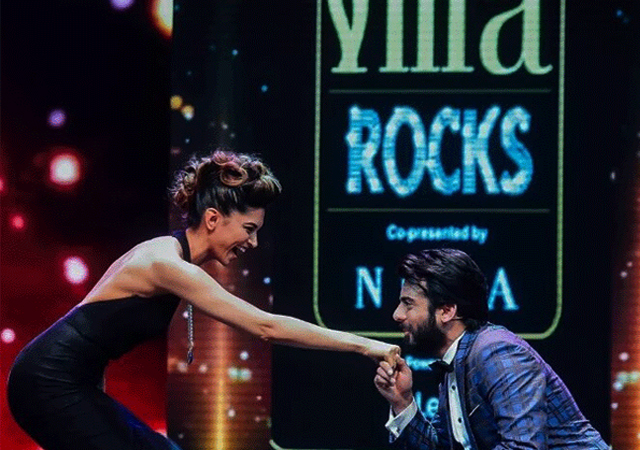 The threat by the extremist party followed Indian journalist Soumyadipta Banerjee statement that ridiculed Fawad and urged him to leave the country.  Pakistani singers Ghullam Ali and Rahat Fateh Ali Khan have also been threatened in the past and their shows have been cancelled because of Shiv Sena.
This is how Twitter Reacted:
Those who are supporting casting by karan & Srk of #FawadKhan & #MahiraKhan are traitors.

— CHACHU 🙂 (@Prakashjaaju) September 23, 2016
Home production #Raees ki heroine pakistani #MahiraKhan. His fast friend ki film #AeDilHaiMushkil main #FawadKhan. Just see his mentality.

— CHACHU 🙂 (@Prakashjaaju) September 23, 2016
Kashmir India has blamed Pakistan for the army base attack in Uri.
Seems like, Fawad and Mahira's upcoming movies 'Ae Dil Hai Mushkil' and 'Raees' will not be releasing in India.
Sadly enough, Fawad's Ae Dil Hai Mushkil's exhilarating trailer released today and it just swooned every one of us! What do you think will happen? Will the movie release or will it be delayed?
What do you think will happen? Will the movie release or will they be delayed? Let us know in the comments below.
SRK Supports Fawad Khan after 'Go Back to Pakistan, Fawad Khan' Controversy
Stay tuned to Brandsynario for more updates.