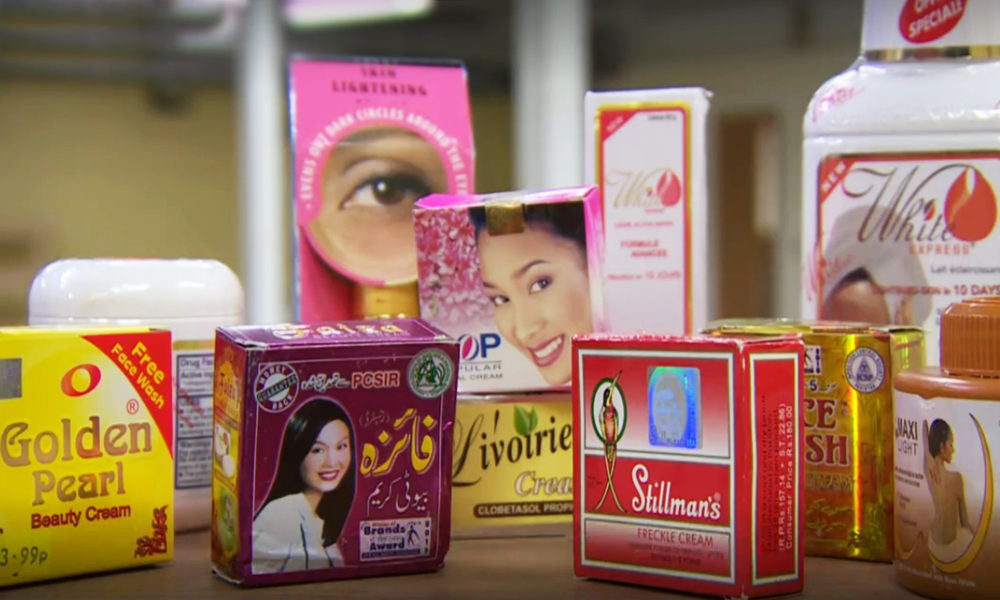 In Pakistan, a country that is obsessed with skin whitening, fairness creams are sold in abundance to the masses. Because of the high demand, a large number of brands have come into existence. The delivery of many of these products is questionable at best, and as a new report by the BBC has shown, some of them may even cause serious health issues.
BBC London ran a story about how numerous shops in London have been fined for selling fairness beauty creams that contain harmful and poisonous chemicals as core ingredients for their products.
The list of beauty brands also included Pakistani brand Faiza Beauty Cream and Golden Pearl Cosmetics. Stillman's cream vastly available in the country is also part of the harmful skin whitening creams.
The report states that Faiza Beauty Cream contains 0.54% of toxic mercury.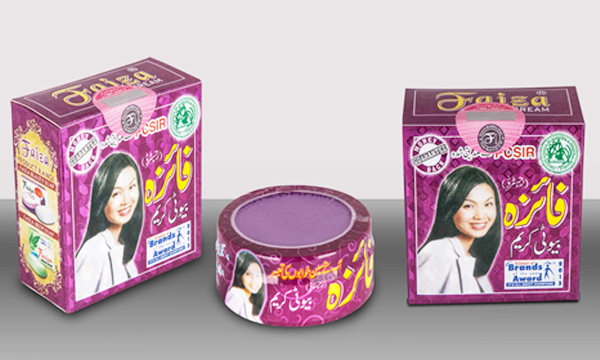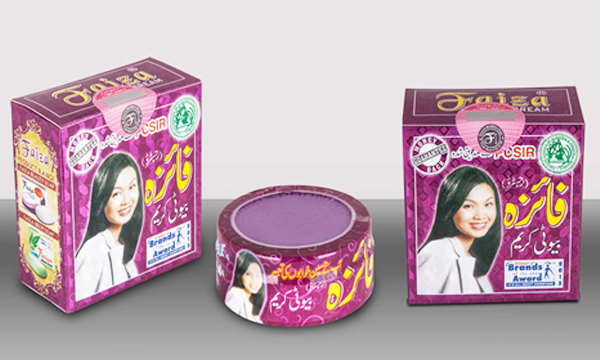 London Trading Standards said that the officers found hundreds of thousands of such products and mentioned that some of the chemicals used could also lead to organ damage. They creams contain dangerous and prohibited levels of hydroquinone, mercury or corticosteroids.
Fifteen London businesses selling these beauty products have been fined a hefty amount of £168,579 by the Trading Standards.
The full list of products include:
Golden Pearl Beauty Cream
Faiza Beauty Cream
Stillman's Lightening Cream
Maxi Light
White Express
L'Ivoirienne Cream
Face Fresh
POP Popular
Watch BBC's Video Report Here!
Pakistan Council of Scientific and Industrial Research (PCSIR) verified Faiza Beauty Cream and deemed it fit for use, which has now been proven wrong by the London Trading Standards Association.
BBC's report has caused an uproar on social media, here's how Twitterati in Pakistan have reacted to this news.
With Faiza Beauty Cream you can lighten your skin colour and get mercury poisoning (BBC London)https://t.co/DTM7OVeCGN

— Fasi Zaka (@fasi_zaka) January 14, 2017
No more Faiza Beauty Cream!! ~ BBC News – London cosmetics firms fined for selling unsafe whitening creams https://t.co/yLgy5S3Gke

— Darth Vader (@chaandbeti) January 15, 2017
Faiza Beauty Cream is made of chemicals that can cause cancer, says BBC. The shop owners selling it have been arrested in London.

— Junaid Akram (@junaidakram83) January 14, 2017
Faiza beauty cream famous among wilayati girls banned by UK gov for havng carcinogenic metals. Goriyya planning 4 a London lockdown #protest

— جناب ولید صاب (@MWKspeaks) January 15, 2017
For all those who are using "FAIZA" beauty cream and all other desi products, these products can cause skin cancer. pic.twitter.com/IxAJ8a1nrC

— ع۔ (@iUsmanJameel) January 15, 2017
Let's hope that these skin whitening and lightening products suffer from the consequences caused due to their creams. This all leads one to wonder: Why is it that these harmful creams are so freely available in Pakistan, despite evidence pointing to the fact that their use leads to serious health issues?
Do you think these Pakistani Beauty Brands should be banned in Pakistan? Let us know in the comments below.
http://www.brandsynario.com/karachis-private-schools-demand-winter-vacations-extended-cold-spell-continues/
Stay tuned to Brandsynario for latest news and updates.