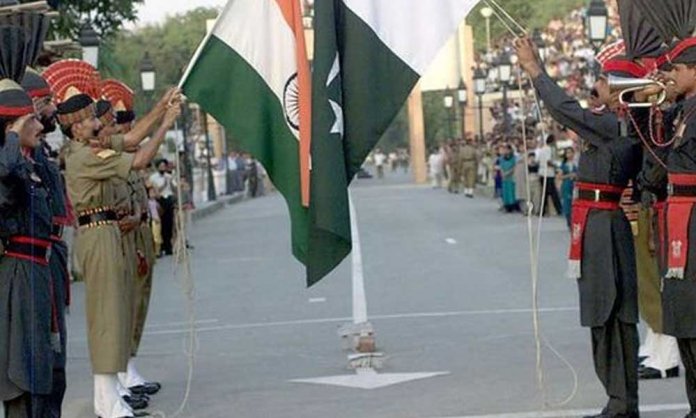 The Kashmir issue has been a bone of contention between India and Pakistan ever since the two states separated from each other and got independent status.
However, for the past few years there was no serious discussion or verdict given on the issue and the two states continued on reasonable relations with each other.
Suddenly, the Kashmir issue has resurfaced and subsequently there has been a sharp hike in Indo-Pak tension.
From both sides banning each other's movies and celebrities talking about war on their social media accounts, the situation seems to be worse than ever this time.
However, we cannot forget amidst this chaos that our Independence Days, 14th and 15th August, are also just around the corner. But this time, unlike the past years, the Pakistan government's focus has shifted.
According to a news on Radio Pakistan, Minister for Science and Technology Chaudhry Fawad Hussain spoke to a private news channel and said that Pakistan would celebrate 14th August, under the theme "Kashmir Banayga Pakistan" and observe 15th August as Black Day.
15th August protest demonstrations would be held across the country and major cities of the world to pressurize India to stop its inhumane, atrocious behavior towards occupied Kashmir.
It is yet to be seen, however, what actual benefit these processions will bring to the occupied valley.
Pakistani Writer Achieves Journalism Award in India for Social Media Project 'Everyday Pakistan'
Have anything to add to the story?
Let us know in the comments!
Stay tuned to Brandsynario for more news and updates.