COVID is definitely a scary pandemic that brought the world to a standstill but that does not mean one can take their eyes off of illnesses such as measles, chickenpox, flu, etc. Given Pakistan is lagging behind compared to other countries when it comes to administering vaccines for these illnesses, the country is taking a significant initiative. It has begun the world's largest vaccination drive against Measles and Rubella.
Read More: How To Get Your Digital COVID-19 Vaccination Pass
Officials on Importance of Measles vaccination
The Special Assistant to the Prime Minister on Health, Dr. Faisal Sultan, said, "Measles and rubella are contagious diseases and can have severe complications for children even death. I urge both the front-line workers to work with dedication and the caregivers to express their support by vaccinating their children against the diseases."
UNICEF partaking in the drive has mentioned that children under 5 years of age will receive polio drops as well.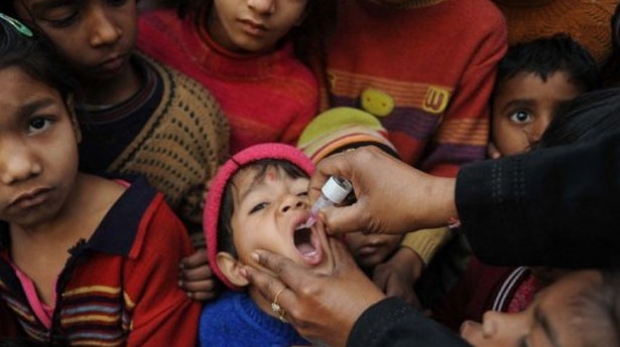 Representative of WHO said:
"The measles and rubella campaign will move us not only one step closer to maintaining measles elimination and accelerating rubella control, but also one step closer to reducing the overall child mortality across Pakistan."
Details of the vaccination drive
The drive is expected to be two weeks long. The plan is to administer 90 million vaccination doses at this time. Dr. Faisal Sultan stated that the campaign is supported by Gavi, UNICEF, the vaccine alliance, WHO and partners. The workforce for dose administration includes more than 386,000 health professionals and over 143,000 social mobilizers.
The recipients of the vaccine dose will be children above nine months and below 15 years of age.
Read More: UK Becomes First Country To Approve Antiviral Drug To Treat COVID-19
In the light of the vaccination drive, NCOC has announced the suspension of covid vaccine drive for children aged 12 to 15.
National MR campaign will be conducted from 15-27 November 2021 during which children aged 9 Months to 15 years will be inoculated. COVID vaccine administration for children between 12-15 years will, therefore, remain suspended from 15-27 November 2021.

— NCOC (@OfficialNcoc) November 14, 2021
Hopefully, the vaccine drive will lead to a healthy future for Pakistan.
Staying to Brandsynario for the latest news and updates!