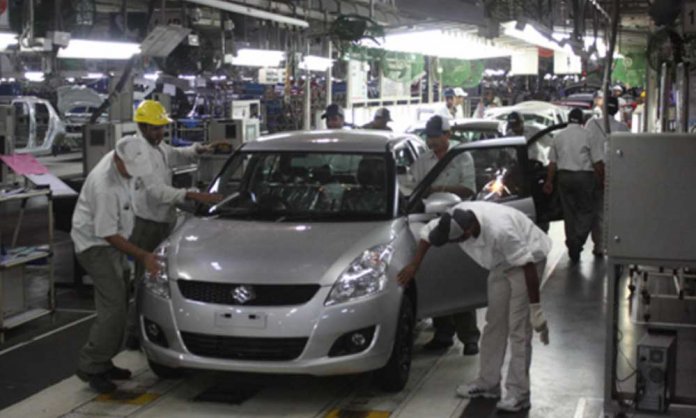 Due to the massive decline in demand for automotive vehicles, Honda Atlas and Indus Motors Company decided to cut down on the production of cars.
Pak Suzuki was expected to follow in the same direction, however, the brand has assured that they are not doing anything like that.
Suzuki has clarified that the brand has no plans to cut production units for July-December 2019.
The manufacturer has a target of producing 76,000 units in the given period. During the first 6 months of the year, they successfully rolled-out 60,000 units.
Furthermore, the brand also clarified that it has no intentions of cutting off any vendors or suppliers during this designated period as well.
However, the other two leading automotive manufacturers, Honda as well as Toyota decided to hold back on production after the introduction of higher taxes under the new Federal Budget of 2019-20.
Honda announced it will keep its plants closed for 10 days, while Toyota will close the shutters for 8 days ( 2 days a week).
Unlike these dominating auto giants, newer players like AL-HAJ FAW and United Autos will not feel the pressure as they do not have a bigger share of the market, yet.
Nonetheless, it is a positive sign for Suzuki. Not to forget, less production and days off mean job cuts for approximately 150,000 employees.
We hope the condition of the automotive industry gets back on track.
Stay tuned to Brandsynario for more news and all the latest updates.