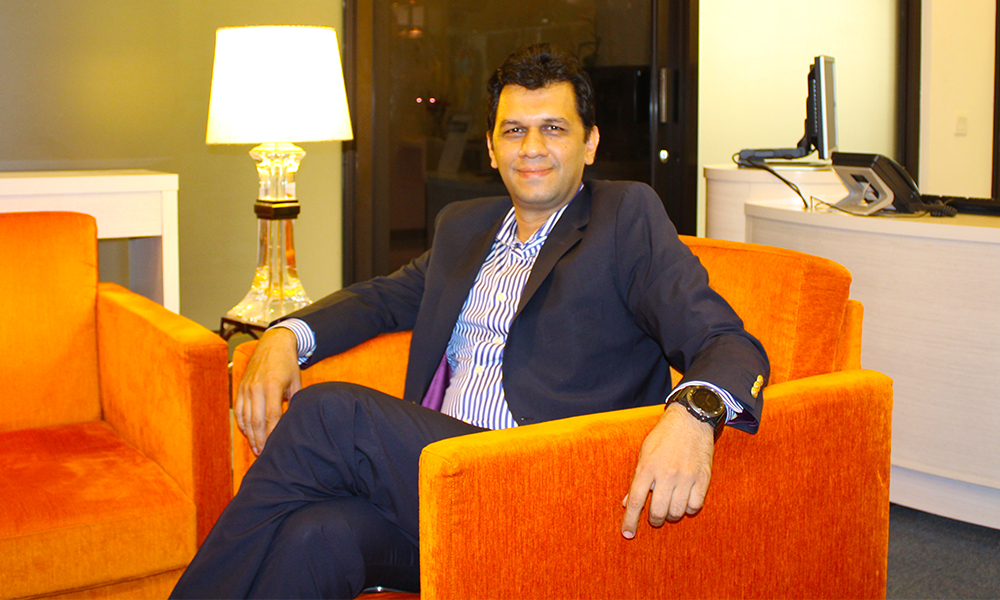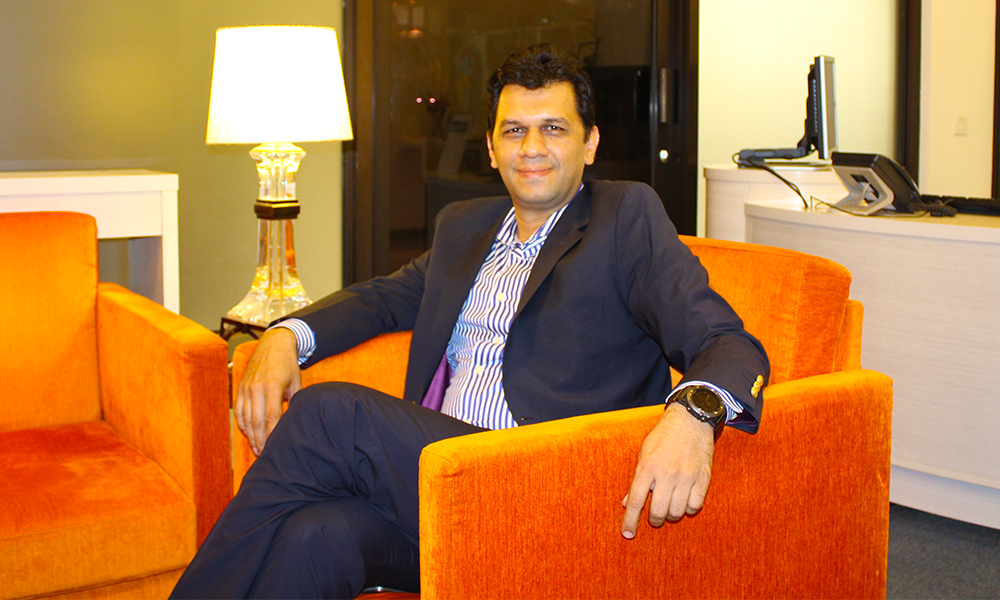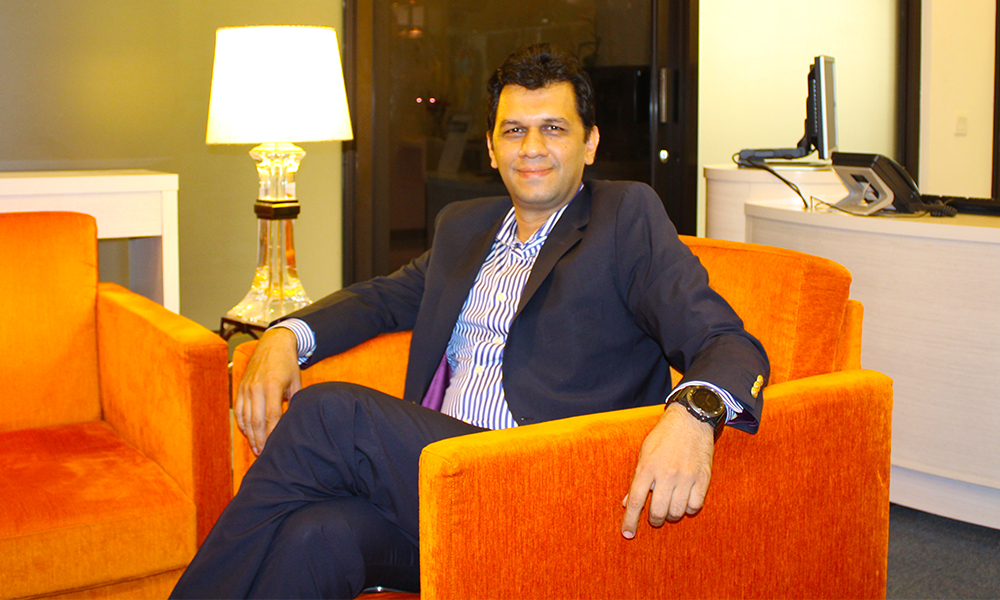 Advertising forms a major chunk of how consumers decide upon a product. With such fierce competition in the market, advertising is what helps make a difference. While the conventional forms of advertising are effective, brands are now taking a greater approach: Out of Homes or Outdoor, OOH Advertising. This medium is slightly difficult to handle as outdoors, people have a very limited attention span. To completely transfer the message in that short time, it has to create a long lasting impact.
This is where OOH Advertising comes in. Brandsynario had a tete-a-tete with the CEO of Kinetic Pakistan, the largest OOH Advertising Agency in the country. The CEO Mr. Ahsan Sheikh, gave us an insight into the world of OOH Advertising.
1) When did Kinetic Pakistan start functioning and what was its first OOH activity? 
Kinetic Pakistan was founded in 2009 and Nestle Pakistan was our first client. Our partnership with Nestle is as long as the company itself. The first campaign we did was also for Nestlé Pakistan and it is still one of our favorite campaigns.  Individually Kinetic sponsors have worked with Nestle for over 20 years as OOH media supplier however as the special OOH media specialist, we have been contracted since 2009.
2) What role has Kinetic Pakistan played in the growth and evolution of OOH in the country?
Kinetic popularized the trend of OOH agencies in Pakistan. We pride ourselves to be the first specialized OOH media agency in Pakistan and also the only one with an international affiliation.
We have made all our efforts to change the way brands view OOH as a medium.  In pre-Kinetic days, brands would consider OOH as primarily hoardings and a support medium to TV.  Over the years, we have delivered some of the most impactful and memorable campaigns in Pakistan media industry by engaging with brands at the strategic level.
Our perspective is that OOH is any touch point or consumer experience in the out of home market place.  And with the new context of digital and consumer being online when out of home the opportunities to engage with the consumer are limitless.
At Kinetic, we have invested aggressively in building capability in terms of HR, technological support, and infrastructure.  Kinetic has always been pushing the limit and hence started the Digital OOH trend in Pakistan.  We were the first ones to activate Digital OOH in totality with interactivity and contextual messaging.
Also, OOH as a medium has lacked the data support that brands critically require for media planning. We have actively supported Pakistan Advertisers Society (PAS) initiative of OOH media measurement in Pakistan. Now we are able to deliver media ROI figures to brands which are comparable to TV. Concepts like Reach, frequency, GRP's are all available for OOH as well. I strongly feel that this data will be the game changer for this medium and OOH as a medium will move to the center of media planning in Pakistan.
3) What sets Kinetic Pakistan apart from other OOH agencies in Pakistan?
Kinetic is the global leader in contextually connecting and activating audiences on the move. We create active journeys on behalf of the brands by connecting the dots between consumer journey, moving audiences & contextual planning.  OOH has evolved globally and is set to evolve in Pakistan too. As I already said, Kinetic Pakistan thinks 'Beyond Billboards'.
We don't work as suppliers with our clients, rather an extended team for our brands who wants to understand the brand challenges and provide the best solutions which may or may not include billboard but other mediums and touch points that are relevant to our brands.  Afterall 70% of an average consumer's life is spent out of home!
Besides strategic thinking capability, we have engaged specialists for all functions of OOH media. In earlier, days one person would do OOH planning, buying, execution, and financial settlement for the client. At Kinetic, we bring the specialists in strategy, innovation, planning, and execution together to service our brands. While client is served by one Account manager, there is a whole engine of specialist HR and world-class tools that support one individual to deliver the best in class campaigns for our brands.
4) What are the key factors involved in making an OOH activity successful?
An effective OOH campaign is defined by a lot of variable factors. First of we need to understand our audiences, their daily routines, media habits, their likings/dislikings. We need to understand their media habits in particular. When audiences on the move have the power to act and brands have the power to influence and convert.  For a campaign to be effective it should be holistic that leverages and integrates the appropriate touch points, locations, content and mindsets and the right time.
Our thinking is that all medium have to support each other to have a campaign that is considered successful – how we can connect to bring about an integrated campaign is the key.  The audiences should connect with each touch point and act as if the experience is relevant to them.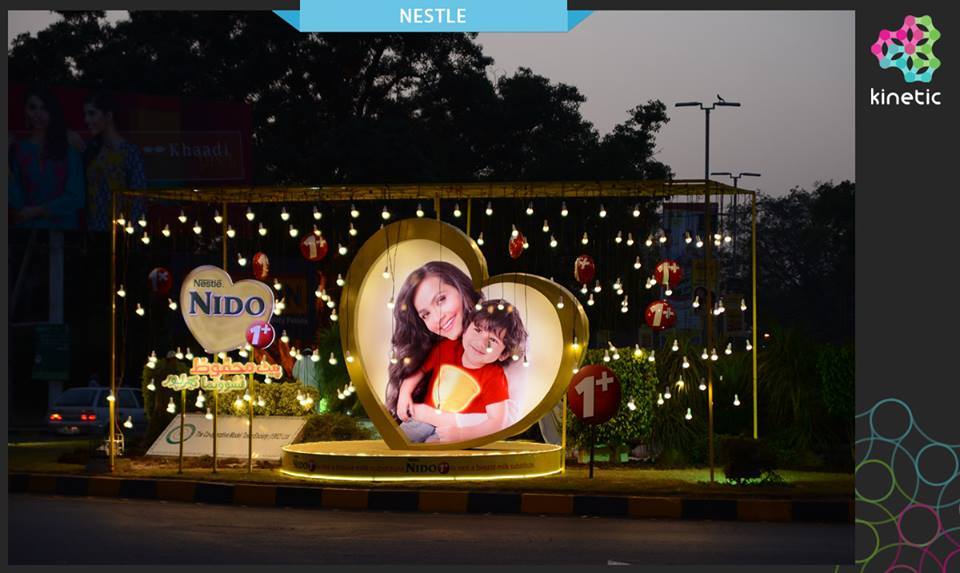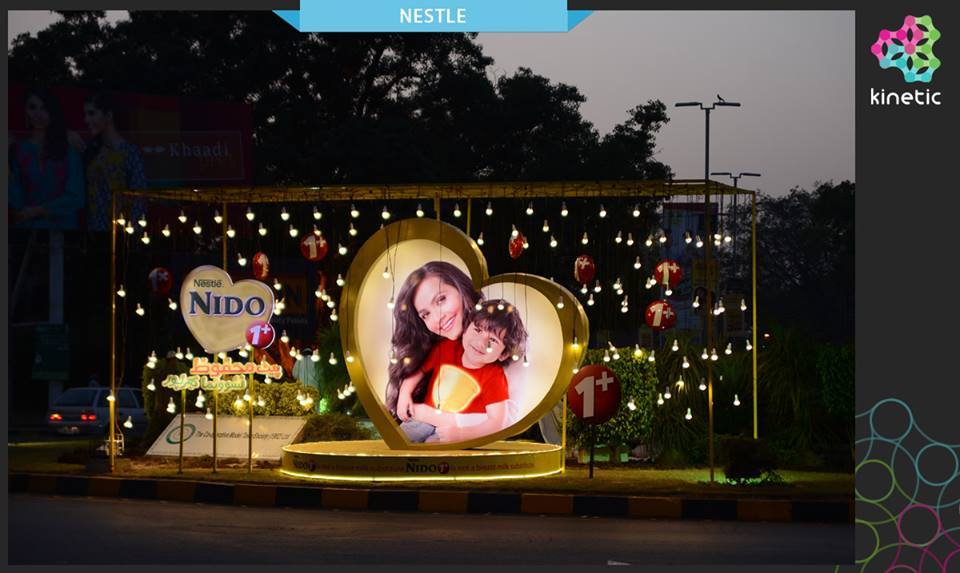 5) How efficient is OOH in targeting its audience and which agency started this trend in Pakistan? 
OOH is currently the only medium in Pakistan that one can leverage to surgically target specific geographic areas.  For example, you notice telcos targeting their consumers with unique offers for different cities.   Audience based planning is still new in Pakistan especially for OOH and Kinetic is spearheading this revolution in OOH media planning.  There is still a long way to go and we are collaborating with our brands and other media agencies to effectively integrate OOH media in the overall media mix.
6) What is the potential of OOH in Pakistan and how much do you think still lies unexplored?
OOH medium has great potential in Pakistan with ever increasing clutter in other medium, the creative potential of OOH can greatly help it in making its mark.  Brands are increasingly utilizing OOH environments and consumer experiences as critical part of their media spends.  So both in terms of unexplored OOH touch points and also integration with other mediums especially with Social Media, OOH role is expected to be more significant in the coming days.  With 3G/4G data availability and smart phone penetration increasing on daily basis, we feel we have great future for OOH to connect with consumer on the go.
7) Recently there has been a major operation to remove billboards in Karachi.  How do regulatory bodies keep a check on the number of hoardings installed in the city and maintaining its beauty?  How do you see this affecting the OOH media industry?
In my opinion, this operation will support in bringing the respect to OOH medium that it deserves.  In major metropolitan cities of the world like London, Dubai, New York, OOH medium adds to the beauty and life of the city landscape.  However, that has to be regulated and managed by authorities so as to ensure that the media adds to the beauty and not to the clutter.
We at Kinetic see this operation in Karachi as more of an opportunity.  It is expected that the new OOH media development in Karachi will be more structured and more in line with global media trends – primarily Digital.  The operation has also vindicated our pitch that OOH is beyond billboards.  We are all for greener societies. Globally we have an entire department that ensures responsibility to communities and planet. Locally we follow the guidelines in latter and spirit.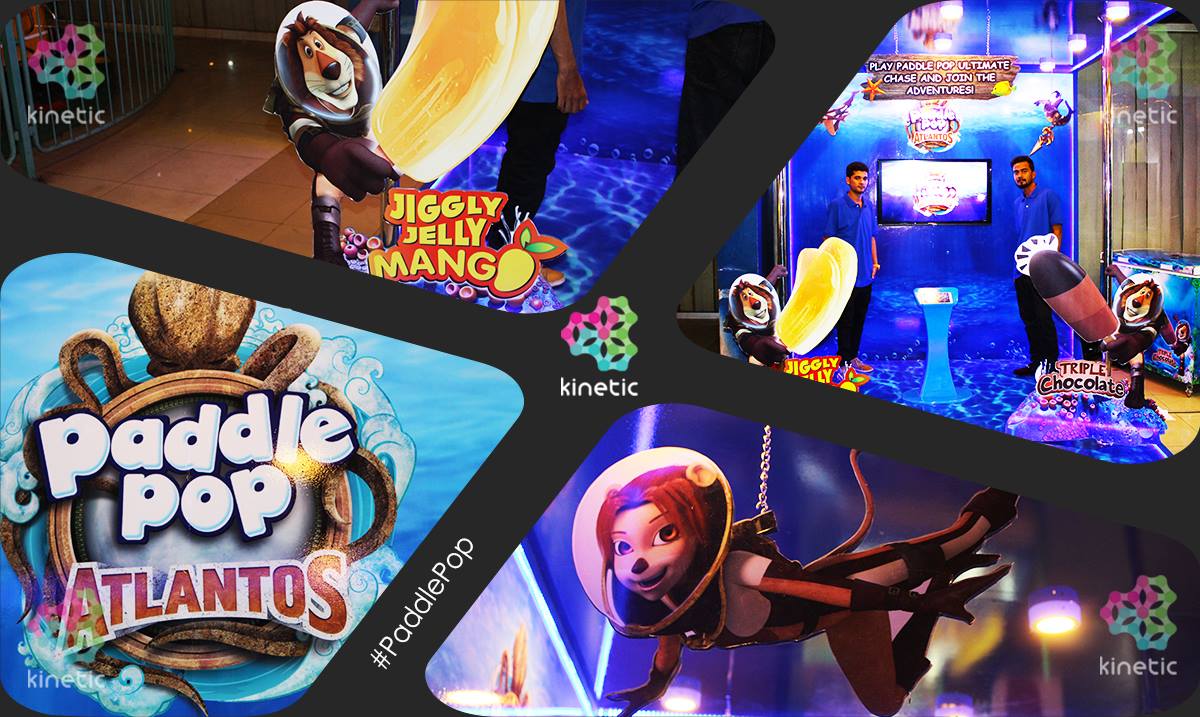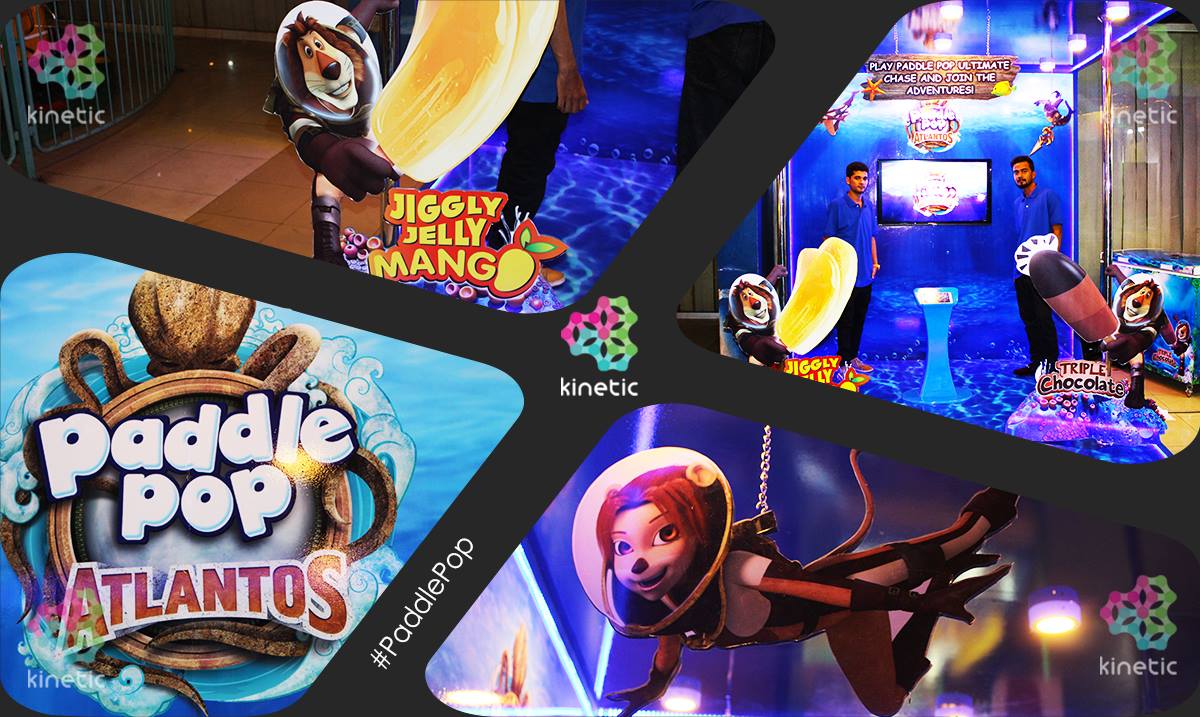 8) What according to you fuelled the need for OOH in Pakistan?
OOH is the oldest medium that has been used to advertise. The need for OOH has always been there and it's here to stay.  Unique features of OOH include always ON, last mile influencer in the consumer journey, and consumer friendly contribute to ever growing spend in OOH in Pakistan.
9) What percentage of the marketing budget goes into OOH?
Right now Around 20% of marketing budgets for FMCGs goes behind OOH.  But for some clients like apparel companies it can go up to 90% even.
10) How will budget increase for Digital campaigns affect it?
At Kinetic, we feel OOH is the perfect pivotal medium.  It can be used to integrate all other mediums especially Digital, and make the experience richer.  We are excited that Digital is picking up in Pakistan as well and Kinetic has already partnered with few tech companies for some of its interactive and experiential outdoor campaigns.  In my opinion, Digital together with OOH will be at the heart of media planning in the coming days.
Have any queries? Let us know in the comments below.