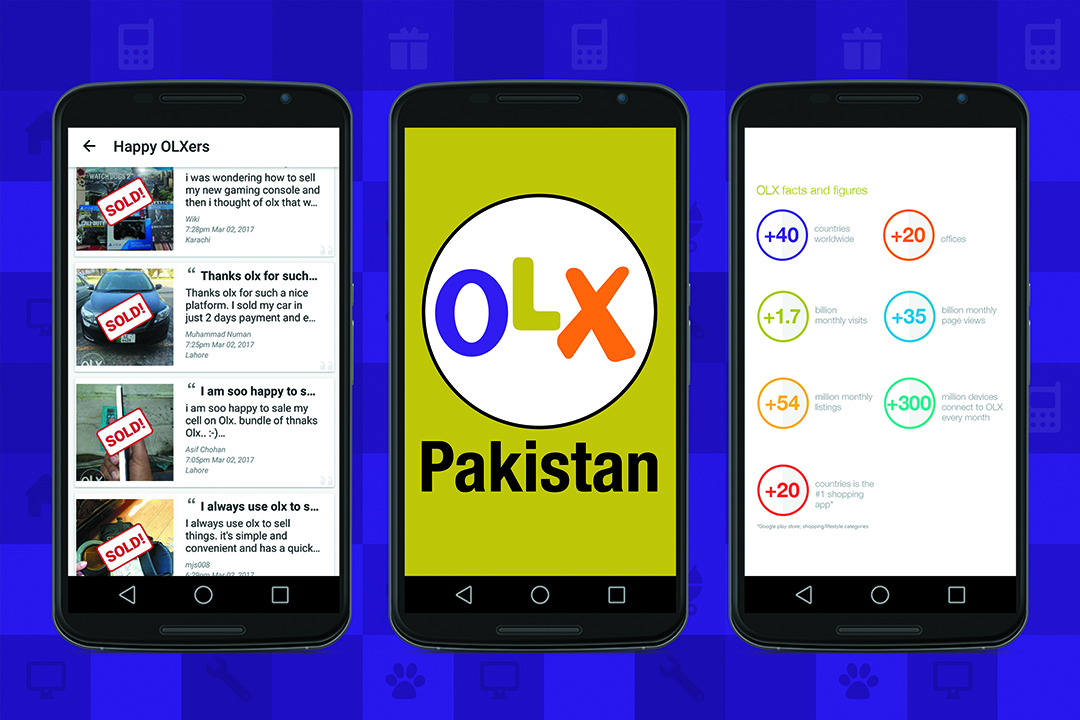 Ever since it began operating in Pakistan in 2012, OLX has revolutionized the e-commerce industry. Buying and selling has become an all-time favorite activity of everyone, be it an established shop owner or a house wife. Websites like OLX have made it possible for buyers in one part of the country connect with sellers in another.
It seems only yesterday, when people had a hard time finding the right market for their products. It would take a lot of time to sell things, often after they devalued the items a great deal. However it has been 5 years since OLX made its presence known in Pakistan. 5 successful years since when people have managed to get a great deal while both buying and selling.
What is OLX
OLX was founded in Argentina in the year 2006. Four years later it was acquired by Naspers, a global internet and entertainment group and one of the largest technology investors in the world. Since then it has established a presence in more than 45 countries, across six countries. The business model is so successful that by 2014, it gathered 200 million monthly active users, putting it in the same category as social media giants, Instagram, Facebook and Snapchat.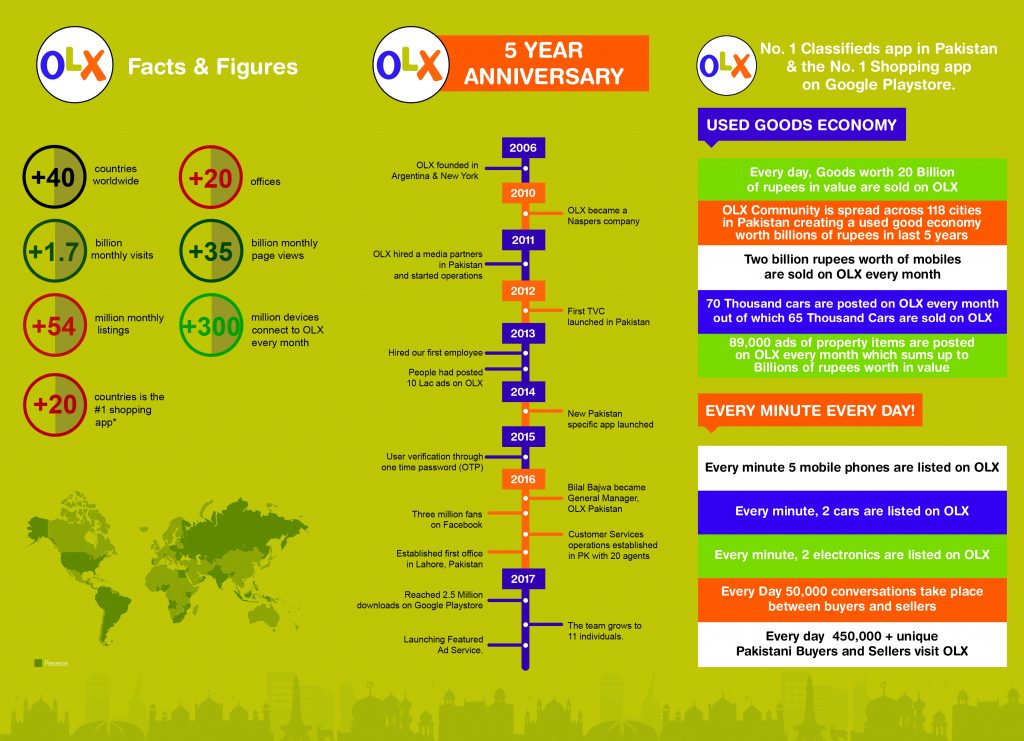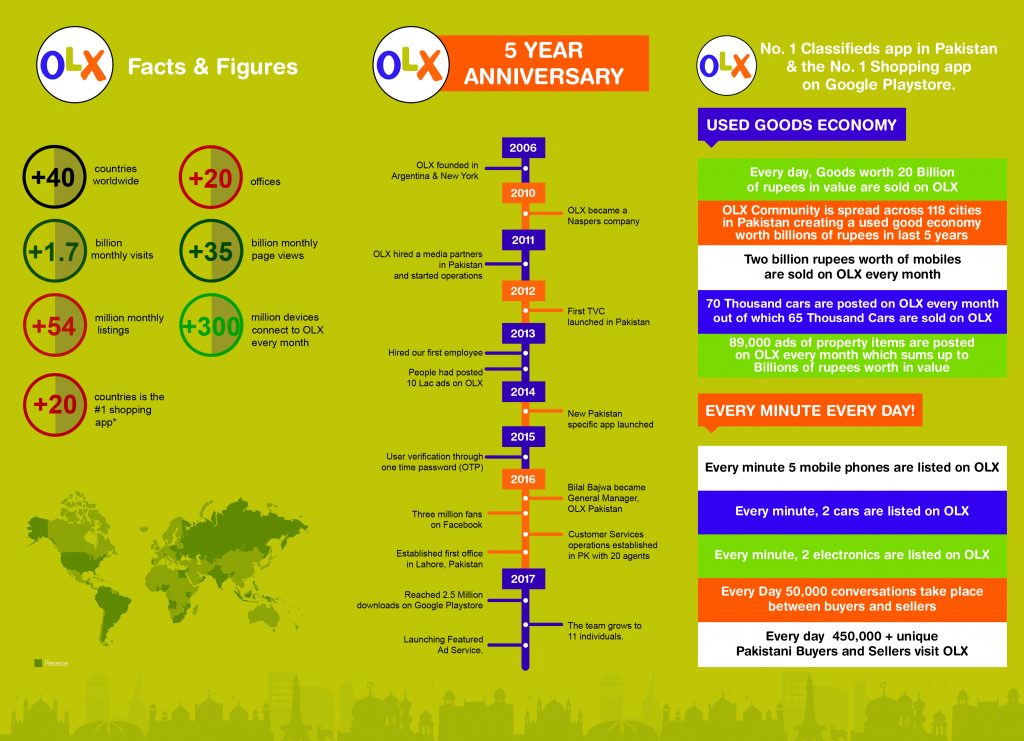 The popularity of OLX Pakistan
OLX is an online classifieds marketplace – a portal where people can advertise whatever they wish to sell, free of cost. Within 5 years of being launched, OLX Pakistan has grown to become the leading online classifieds platform in all categories. It receives millions of page views, 30,000+ new ads and 18,000+ unique sellers almost daily. The app too sees 10,000+ downloads every day.
Spread across 118 cities of Pakistan, the platform has connected people with over 50,000+ conversations taking place between potential buyers and sellers. An ad is posted on OLX every 3 seconds and 70% of them convert into sales within a week's time. These numbers are proof enough how popular the portal has become.
A boost to the economy
OLX Pakistan has had a very positive impact on the economy. With the community spanning 180 countries, the last 5 years have seen an exchange of thousands of used goods generating trillions of rupees. Everyday goods worth 20 billion rupees are sold through the portal. And this figure is excluding the sale of cars. Nearly 65,000 cares alone are sold and purchased using OLX. This gives us a pretty good idea how beneficial the business has been in Pakistan and for Pakistan.
Featured Ad Service
OLX is constantly working on innovative new ideas to make the user experience better. The latest service to be launched is the 'Featured Ad' service. With the help of featured ads, people will be able to sell items three times faster as compared to now. These ads will give sellers advantage over others, making their listing more prominent. This paid option allows users to designate the number of days they want the ad to be visible on a better vantage point so as to get more views. More views mean more offers and a higher chance of the item being sold.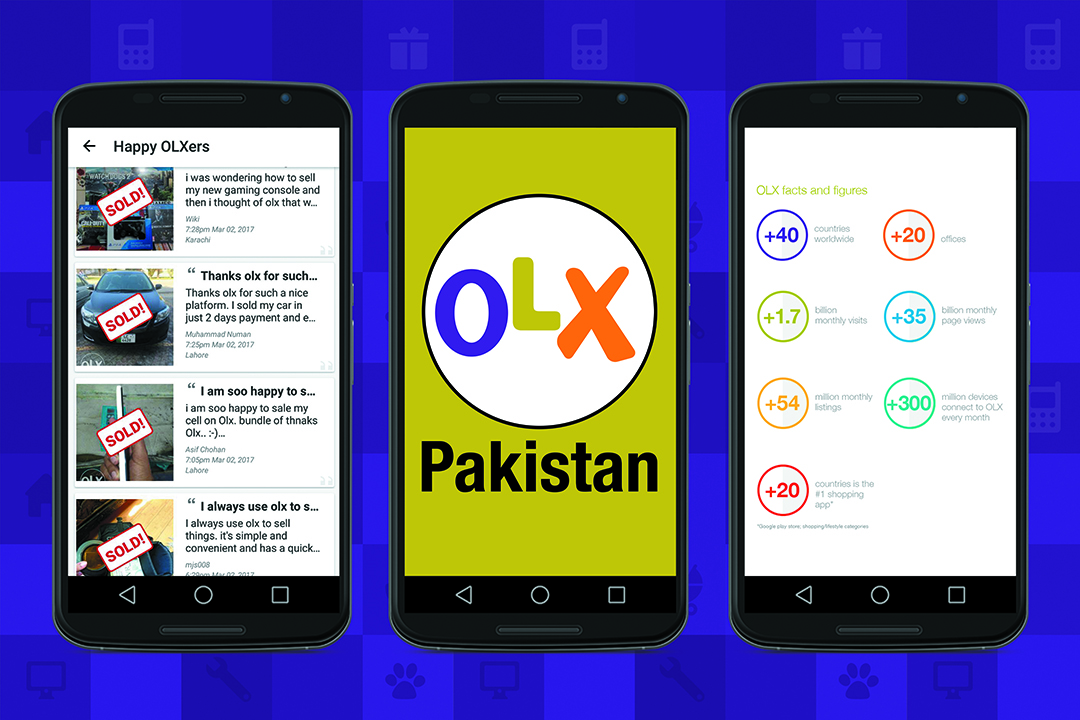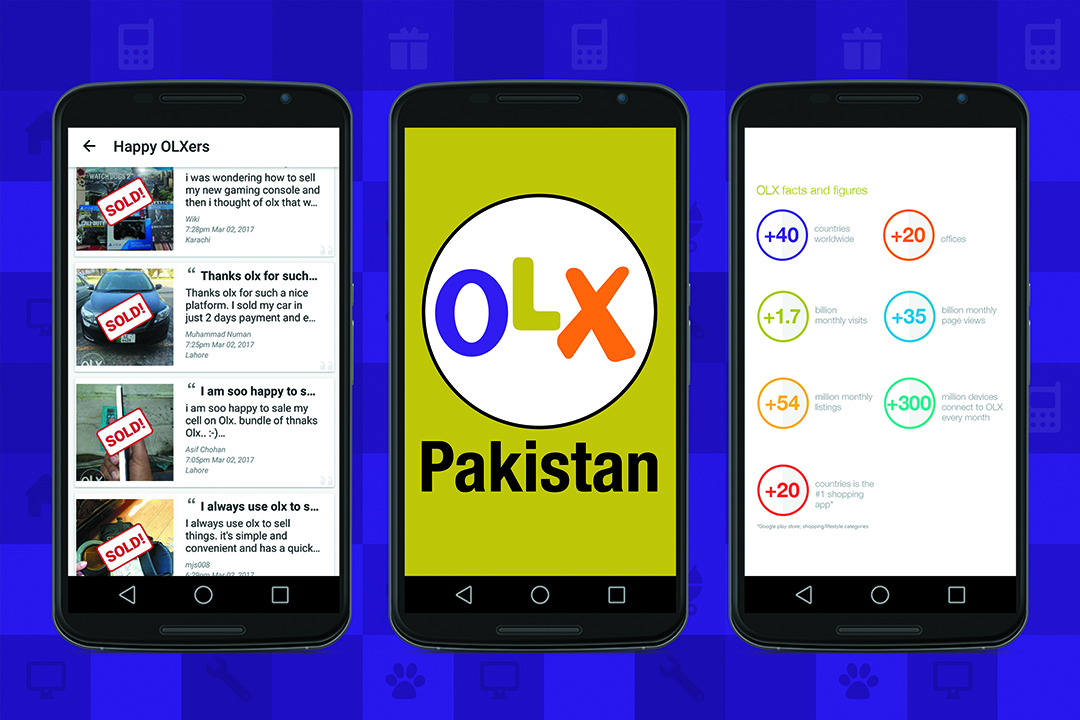 Reason of Success
OLX has given people from all facets of society the opportunity to interact without any barriers. This has led to the development of a transparent and liquid marketplace that serves an underserved sector of the economy.
OLX has brought substantial investment to Pakistan and provided employment opportunities for the local talent. It has helped develop the tech ecosystem of the country by educating the masses.
Both businesses and individual buyers benefit immensely from websites like OLX. Personalized e-ads, social media marketing, and use of SEO to reach a wider audience are just some of the perks they enjoy. A seller sitting in a remote area of Pakistan can find a niche for his crafts in a bustling city center like Karachi, all with the help of platforms like OLX.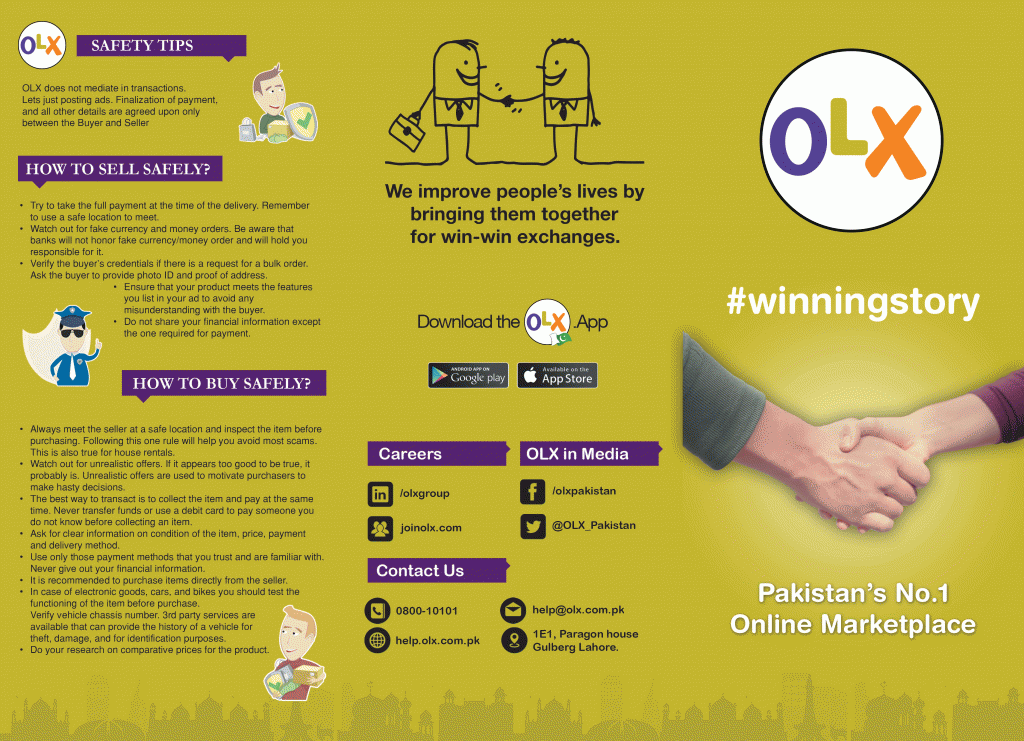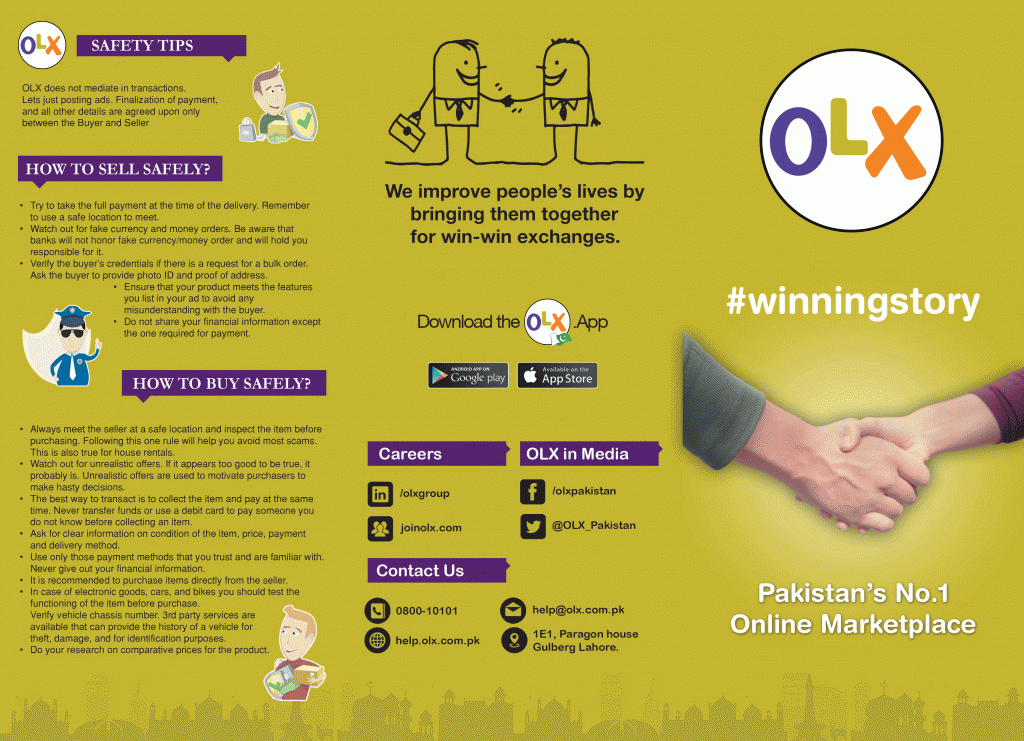 How to use OLX
With the launch of OLX in Pakistan, buying and selling has never been this easy. A seller has to upload pictures of the items he wants to sell and upload it on the website or the app with information. When someone searches that particular item, his ad pops up and if a buyer is interested, he will be linked.
OLX is aware of issues many buyers have such as scams and security risks, therefore it is taking measures to ensure safety. Many public service messages on their Facebook page teach people how to properly conduct a transaction.