[Update]: Nissan had expressed interest in the Apple Car project after the talks with Hyundai fell through. The project would have been an initiative by the tech company, Apple, to venture into the auto industry, by making an Electric car. But after Hyundai, Nissan has also backed out of it.
As per the speculations, the tech giant wants to make sure that the car is called 'Apple Car'. And, the auto companies find it degrading because due to the name of the project, their presence in it seems like that of a hardware supplier. As a result, other car manufacturers are also scared of becoming involved in the project because they think they will only be a side player in a story where Apple is the protagonist.
---
---
There was news about Apple Inc willing to invest in the electric vehicles market. The American-based global tech giant has no prior experience in building electric cars but has been focusing on expanding its expertise and collaborate with the well-reputed giants of other industries and integrate its technology into a joint venture.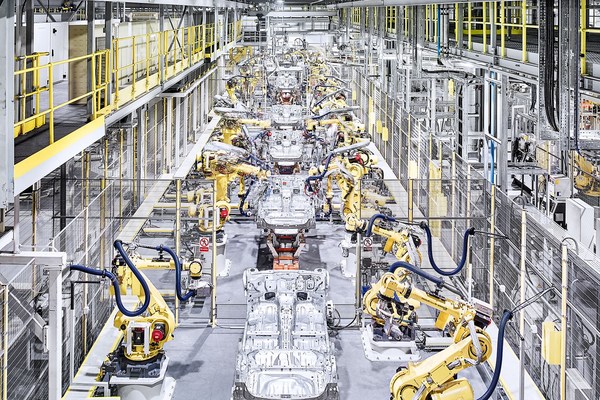 Apple And The Collaboration With Hyundai Which Could Not Go Through
Despite everything, Apple does not have the experience to manufacture cars. To tackle this issue, the company intended to collaborate with South Korean multi-national car manufacturer, Hyundai which could not be proceeded as the company was focused on releasing its own range of smart cars called "Ioniq" whose new car named "Ioniq 5" is expected to release soon.
Apple And The Collaboration With KIA Motors:
As per rumors, Apple then had talks with KIA Motors, which Hyundai also owns, and even expressed an interest to invest $3 Billion. The report published online lead to a surge in the share price of KIA, which got to the highest price after a 14.7% increase since 1997 after a report claimed that manufacturing would start in the Seoul-based multinational automotive manufacturer's plant in Georgia.
There were also rumors suggesting that a deal will go through between Apple and KIA Motors by the third week of February. The company will agree to manufacture 100,000 units of cars per year from the year 2024 as per sources who gave this information to Bloomberg.
Nissan Expressing Interest To Work With Apple:
American newspaper, The Wall Street Journal reported that Nissan is interested in collaborating with Apple Inc. CEO of Nissan Motors Makoto Uchida expressed an interest in collaborating with other companies who were better experienced and well-versed in different technologies. While the company did not specify Apple, experts say that this statement was a hint to Apple by Nissan to express their interest in a possible joint venture.
Apple has neither confirmed nor denied these rumors; however, the amount of reporting on this particular news confirms that something is undoubtedly underworked at Apple Headquarters. Last year, there were reports about Apple intending to release an electric car in 2021. Hyundai Motors denied the rumors of cars being manufactured with Apple.
It is clear that there is an eagerness from Apple to expand its ventures and go beyond smartphone manufacturing. However, only time will tell what they have in store for us in the future.
Follow Brandsynario for more news and updates.