Nida Yasir has taken over morning shows since her show started. The bubbly personality's show is always making headlines for one reason or another. However, this time Nida Yasir is in the news for putting a troll back in their place. Find out what she said!
Nida Yasir's Pictures
Nisa Yasir recently put up a number of photos on the gram to show her look for her show that day. She is first seen in a white ensemble after which there is an outfit change! We're all about this life by the way… The outfit change brings us to an emerald green outfit. It's safe to say her looks are always graceful and very charming.
View this post on Instagram
However, people were not looking at the clothes. They were looking at – as absurd as this sounds – her feet! 
Read more: Nida Yasir Shares A Horrifying Incident Of Getting Robbed In Turkey
What's Not Matching?
Many people started noticing her feet. Their observation was that her feet are not matching the colour of her hands, neck, and face! In short, they were trolling her for putting makeup everywhere except her feet. Many started jumping on the bandwagon and pointing the colour difference out.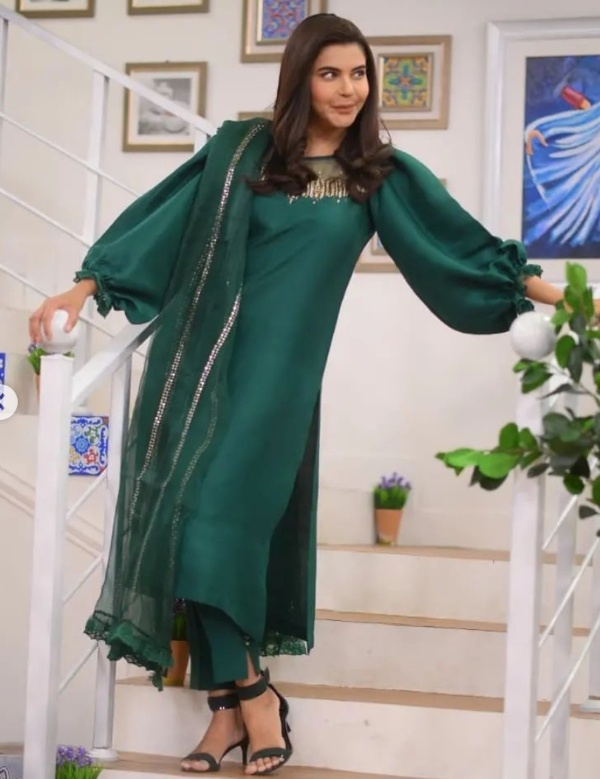 Some also started making fun of her feet for simply being a darker shade. Here's evidence of the kind of comments Nida Yasir started receiving: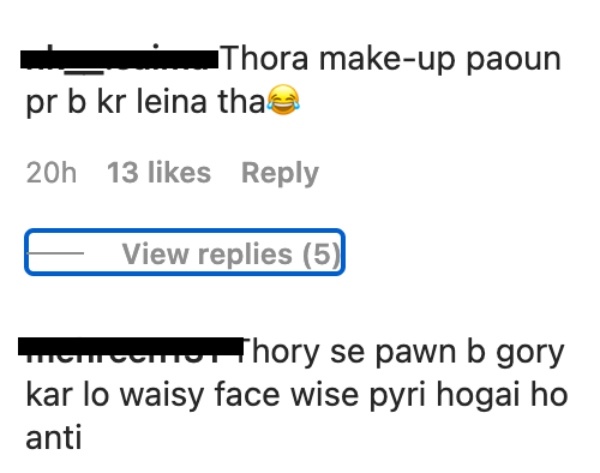 Nida Yasir Clapped Back
But that's the thing, if Nida Yasir can talk for days on the show, she can also talk back to trolls. She's not one for being quiet usually in the face of nonsensical hate and this time was no different. Nida Yasir replied to one such comment saying that she can't help it, they got tanned while vacationing! That was indeed a flex right there but who's complaining? 
Read more: #BanNidaYasirShow: Nida Yasir Apologizes To Pakistan [Watch Video]
However, that's not all. She further asked the troll, "katwa du?" which has us rolling on the floor. So take a little bit of truth with some sarcasm and you have a Nida Yasir kind of response to a troll.

Colour-Shaming in Pakistan
This sadly has become the trend in our society. Though Nida Yasir is confident with herself and did not take this to heart, many do! So what if people's feet are not the same colour? We can't pressurise people to the extent that they now put makeup on their feet too.
This obsession with all-rounded fairness must end in our society before it impacts young girls.
Stay tuned to Brandsynario for the latest news and updates.