Coca-Cola is kicking off 2022 with not only a new flavour in their product lineup but also a whole new look when it comes to their flavours line!
In January of 2021, Coca-Cola launched their newest innovation – a line of cola infused with coffee. And based on the line's popularity, it should come as no surprise that in January 2022, they are introducing a brand new flavour. The previous flavours include dark blend, vanilla and caramel.
However, Coca-Cola with its brand new flavour Coffee Mocha will hit shelves in the U.S. on Feb. 7.
Coca-Cola Introduces Its Newest Flavor: Coca-Cola with Coffee Mocha https://t.co/Mm0Q7V31fQ

— People (@people) January 19, 2022
The Launch Campaign
Meanwhile, Coca-Cola is giving fans the chance to score an early taste of the drink. Fans hoping for a chance to receive a first sip of the new beverage before its official debut can submit their address on fooji.info/coca-cola. Those who score the drink while supplies last will have they're of Coca-Cola with Coffee Mocha delivered uniquely, with Coca-Cola opting for a bit of innovation by using a mix of robotic, on-demand, and quick-turn contactless deliveries.
Read More: Adidas Jumps Into The Metaverse With Its NFT Line
The Redesigned Packaging 
In 2022, Coca-Cola is doing more than just introducing new flavours. The company is also looking to completely revamp its look. This year, Coca-Cola will be rolling out a new look across the Coca-Cola flavours platform with a new modern design. The new-look features "vibrant, colourful cans that "quickly communicate flavours and a bold, dominant script to hero Coca-Cola's branding."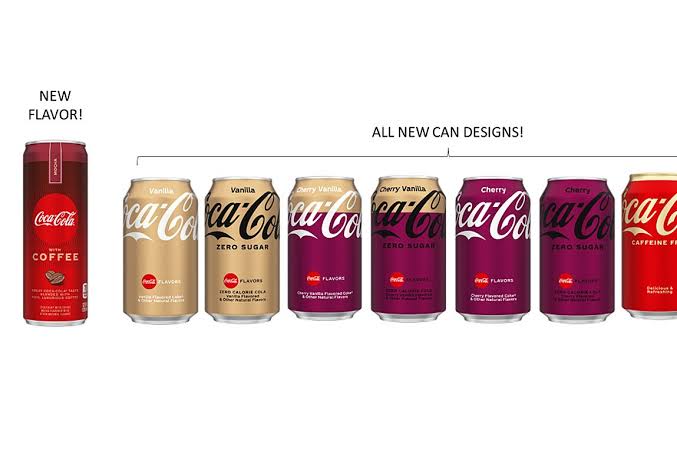 Updates to the flavoured Coke packages are designed to "modernize and simplify the look and help consumers find the flavour they're looking for on the shelf," said Natalia Suarez, senior brand manager of Coke Choice Portfolio, the company's North America operating unit.
The updated cans are supposed to "quickly communicate flavours and clearly distinguish between full-sugar and zero-sugar/calorie-free options," she added.
Read More: Role Of Online Pharmacies In The Healthcare Industry Of Pakistan
According to Chew Boom, under the revamped design, solid-coloured cans will designate single flavours like Cherry and Vanilla. Meanwhile, stacked coloured cans will signify dual flavours, such as Cherry Vanilla. Coca-Cola said that black script reinforces zero sugar and zero-calorie, and consistent gold tops reinforce caffeine-free drinks.
Stay tuned to Brandsynario for the latest news and updates.