Rumours were, Alizey Khan Feroze Khan was divorced. Thus, netizens were suspecting that relations between the ex-wife and sister-in-law would be terse as well. However, these new pictures are anything but proof of such rumours. The two look as happy as two peas in a pod– what's cooking?
The Malik Clan
It appears that Feroze Khan's household celebrated Eid Milad-un-Nabi with zeal and zest. Recent pictures have come out that show Humaima Malik and her sisters-in-law dressed elegantly for an occasion which was later revealed to be a Naat-Khwani at their house.
View this post on Instagram
For this event, the two sisters-in-law and Humaima Malik were snapped together looking every bit happy. This picture has shocked netizens because Alizey Khan was not suspected to be on good terms with her in-laws. Have a look at the picture that's going viral!
Read more: Feroze Khan Lashes Out At Tabish For Cracking 'Sheikh' Joke
Feroze Khan and Wife Drama
In 2020, rumours were ripe that Feroze Khan and his wife, Alizey Khan had parted ways after two years of marriage. The two were married in 2018 and it was the most talked-about wedding of the year. A year later they welcomed their baby boy but their marriage took a turn for the worst.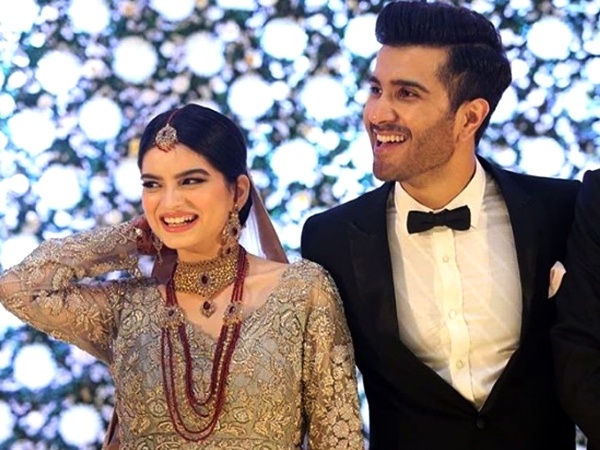 Alizey Khan also deleted her social media after Feroze Khan unfollowed her everywhere. However, only recently, Alizey Khan appreciated her husband/ex-husband's performance in Khuda Aur Muhabbat. Now, she was spotted with her sister-in-law at a family gathering. It is clear, the two are still together.
Netizen Reactions
Netizens are shocked and they're expressing it fully. People keep commenting asking whether they were wrongly informed of the couple's divorce. Others are running wild with interpretations of the pictures suggesting that Alizey Khan is expecting her second child. What are people saying? Have a look: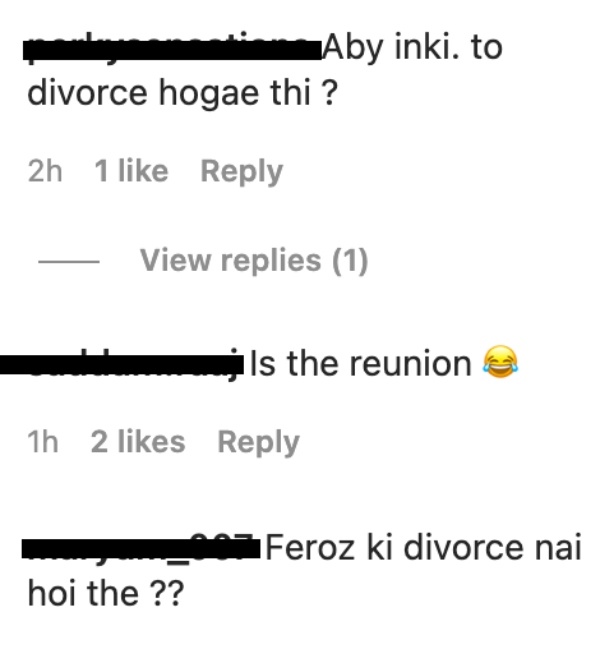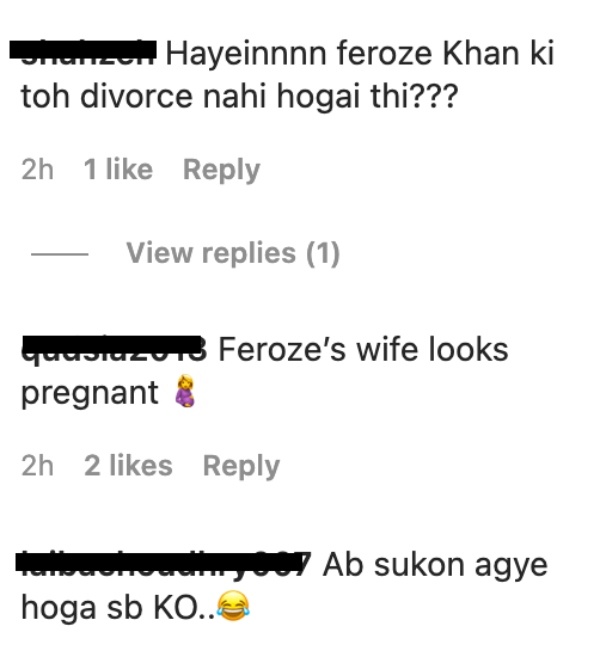 Keeping Family Private
When Feroze Khan was repeatedly pushed into a corner and asked about the divorce rumours, he said something really sensible. The actor said that family is a private matter. He has never made them public before, why would he now? He also encouraged others to stop meddling with the private affairs of celebrities for some money.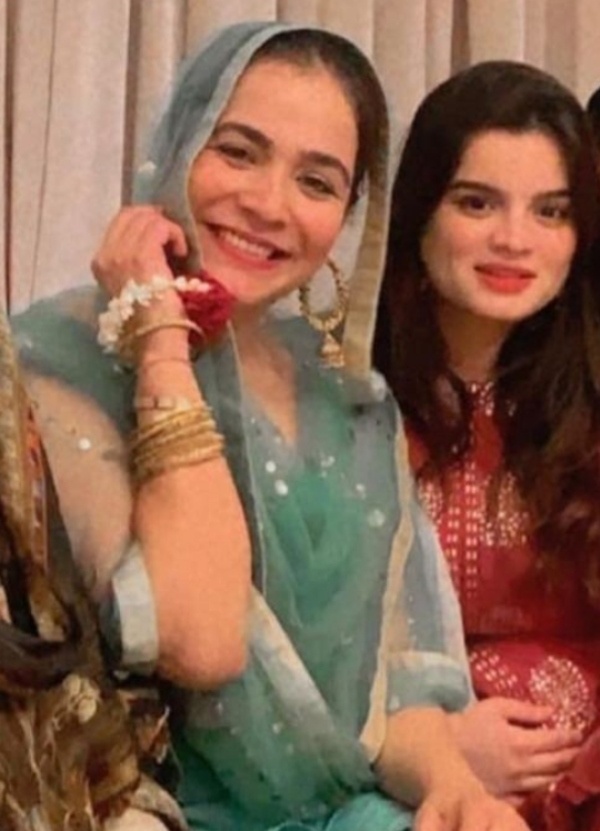 In that case, we can't hope for any official statement from the couple about their reunion. What we can get. are more pictures that confirm our belief and knowing our netizens, we know they'll be on the internet soon!
Read more: Feroze Khan Clears Separation Rumors With Wife Alizeh Sultan
Stay tuned to Brandsynario for the latest news and updates!