The stellar Feroze khan is currently enjoying all the love from his fans thanks to one of his most iconic performances on Khuda and Mohabbat season 3. As if we weren't sure about the actor's talent, we are in awe of his recent masterpiece.
Thankfully he graced our screen in a recent interview appearance with Tabish Hashmi, and safe to say that the actor clarified a lot of rumors which have been going around for quite some time now.
Feroze Khan Separation Rumors 
The rumors of Feroze and Alizeh's separation started back in late 2020. However, it was only recently that the actor clarified everything. Previously, a lot of speculations were made about the relationship between the two. However, nothing was clear as of yet.
Read More: Feroze Khan Lashes Out At Tabish For Cracking 'Sheikh' Joke
In a series of questions, Tabish moved on to ask Feroze a much-heated question about who spread the rumors about the couple's separation?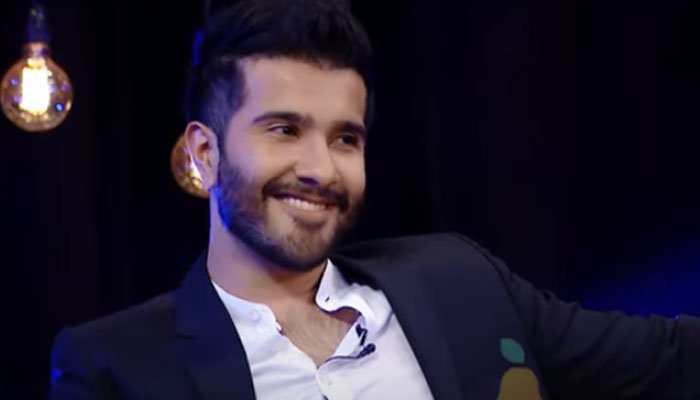 In response to a question, Feroze said;
"When someone is planning a legacy, they are thinking about a five-year career or a 50-year career. What you ask God depends on you, but no one wants this cheap publicity, right?" 
"I don't want my son to grow up and ask me whether I was the one who planned everything," he added. Much to the relief of fans, Feroze termed these rumors as cheap publicity.
Check out the complete interview below.
Cosmetic Surgery Incident 
In another follow-up question by the host, he shares a rather funny incident about a cosmetic procedure he got done after massive training for a campaign.
"I had to film a campaign underwater, and I was not satisfied with my body. So I worked out a lot. However, the result on my face was quite drastic as my face shrunk. And then I went on to get fillers done even though I was not the right candidate, according to the doctor. "
"As soon as I got the fillers and I looked at myself. I was like, how do I get this thing dissolved?" He added.
"I was like damn, this is not me. I need to get this off."
Later on, the actor added that he plans to stay in the line of work to spread a positive message regardless of the previous decision about quitting the showbiz.
Stay tuned to brandsynario for the latest news and updates.