Nida Yasir's star-studded birthday bash has people talking about celebrity looks. Meanwhile, Ayeza Khan's look didn't sit well with the netizens and they are questioning the actress's outfit.
Ayeza Khan's Outfit
While we try to break down her look, we must give credit to her for pairing up such a cute colour block outfit. The actress was spotted in a cropped cardigan paired with high-waisted pants. Her hair was tied up in a half ponytail. The look instantly reminded us of her iconic character 'Meenu' who would love to Chanel the hairstyle.
The purple and white hues of the cardigan are adding the perfect pop to the look. Meanwhile, the white pants and accessories don't only look elegant but also chic.
Take a look at her outfit details.
Read More: Lip Fillers Gone Wrong: Hareem Shah Shares A Bizarre Video
What's Wrong With The Look? 
According to netizens what's wrong with the look is the fact that as a mother of two, she doesn't look nice in such outfits. Then again what exactly is an outfit for the mother of two? These stereotypical mindsets can make even the simplest of things look bad and truth be told this is very problematic.
Besides, Ayeza is the epitome of grace and class and she sure knows how to carry the most unconventional look out there. So, who are we to judge?
Netizens React To The Look
Here are some of the comments on her outfit. People sure know how to criticise and scrutinise the celebrity looks, be it a birthday party or an award show.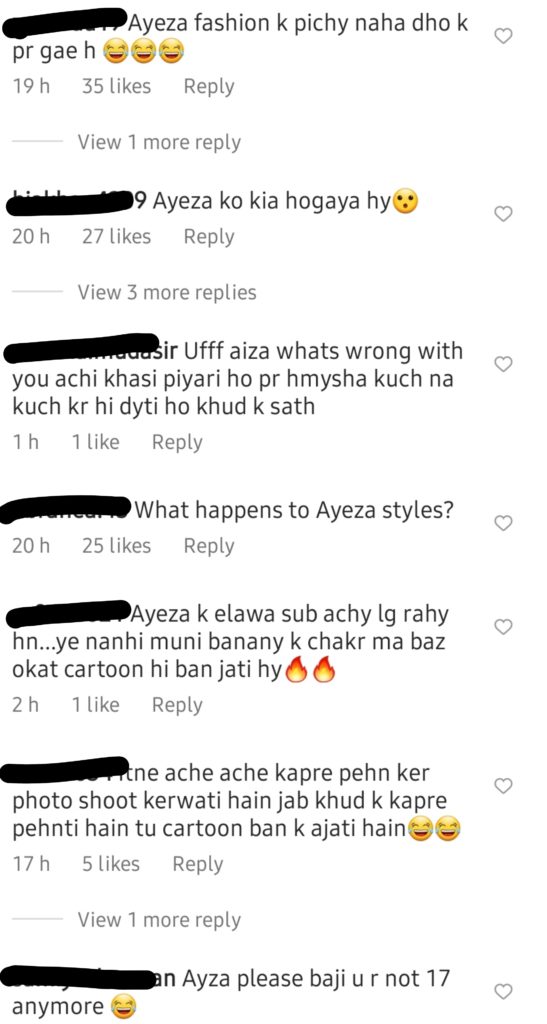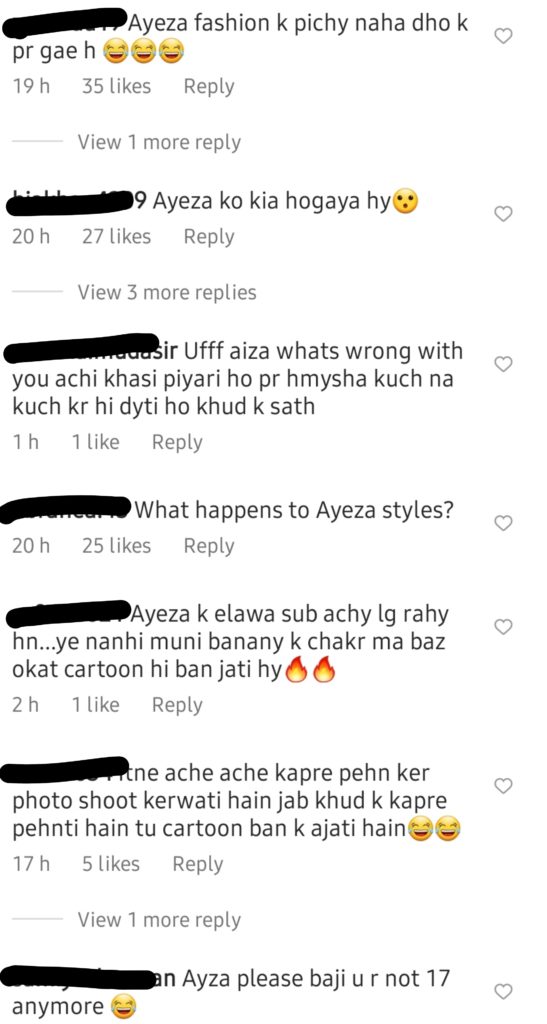 What are your views about Ayeza's outfit? Let us know in the comments below.
Read More: Should The Concept Of 'Ghar Damaad' Be Normalized In Our Society?
Stay tuned to Brandsynario for the latest news and updates.