Hareem Shah is under fire as FIA seems to have frozen her accounts. The news was shared by the Tiktoker herself on social media.
Lip Fillers Gone Wrong 
In a recent video posted on social media, Hareem Shah shared the news of FIA freezing her accounts. According to her, she received the news on her mobile phone while she was getting a procedure done i.e lip fillers.
Shah shared the video with her upper lip half swollen which seems awfully wrong. Meanwhile, she mentions that she had to stop the treatment midway because what is the point of getting a treatment done when you have no money in your account.
"I went to get my lip filler done from a specialist. As he got done with one side of the lip, I received a call on my cellphone. I got to know that FIA has issued a notice to freeze my accounts. So, I had to stop midway because it's expensive to get fillers done when you already have no money." 
Take a look at the video below. 
Read More: Hareem Shah Lands In Trouble For Flaunting A Hefty Amount Of International Currency
Netizens React To The Video 
"A filler or insect bite?" One user wrote on social media. Since it looks like a bad case of fillers gone wrong with the amount of swelling which looks absolutely abnormal.
Many mentioned how this might be another antic of her to gain social media's attention.
Take a look at how netizens are reacting to the video.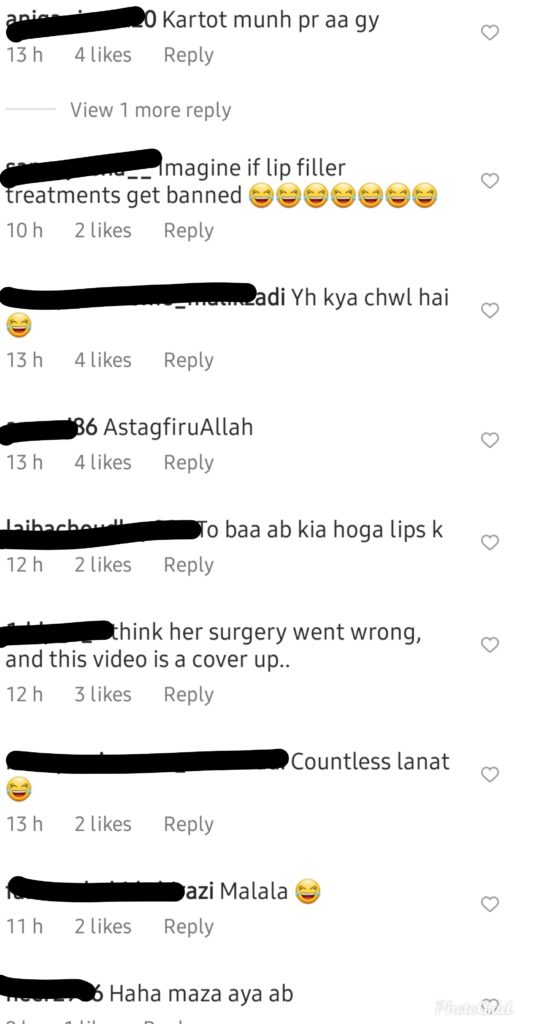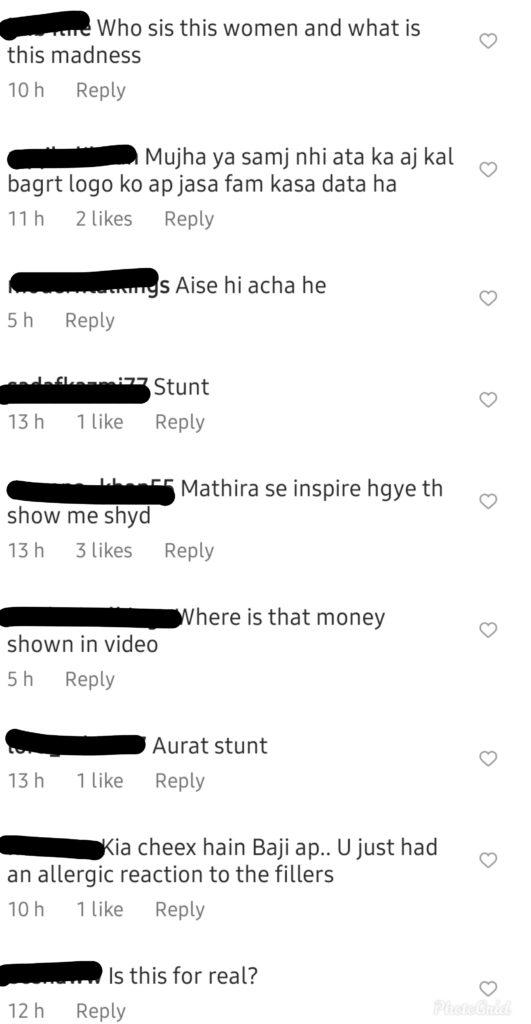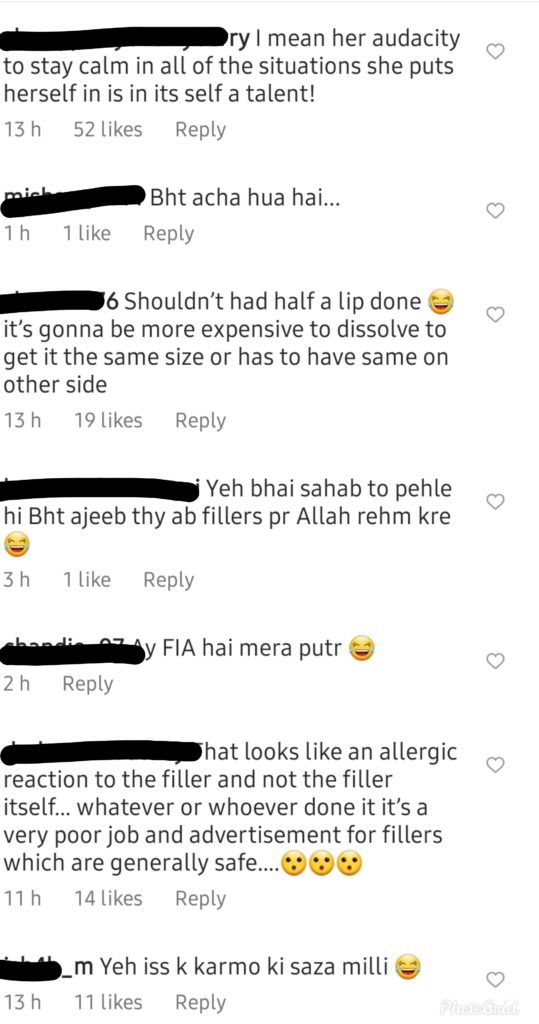 Hareem Shah Lands In Trouble 
Previously FIA took notice and a money laundering case was issued against the TikToker after a video of her carrying bundles of foreign currency went viral. Meanwhile, after landing herself in trouble shah denied all the rumours and mentioned that her statements were just a "prank".
Read More: Hareem Shah & Husband Caught Unpacking Liquor Bottles
Stay tuned to Brandsynario for the latest news and updates.