Pakistani celebrities were invited to the Filmfare ME Achievers Night and they graced the event looking dashing. When pictures started getting received by the public, there was one thing they severely hated. Posing with Rakhi Sawant! The netizens thundered down on Pakistani celebrities— read more about it here!

The Filmfare ME Achievers Night
So far, it has come to our attention that Ayesha Omar, Faysal Qureshi and Aijaz Aslam graced the event. The boys are suited in luxe and crisp tuxedos. Ayesha Omar sticks to her reputation as a fashion diva and supports an unusual outfit made with glass.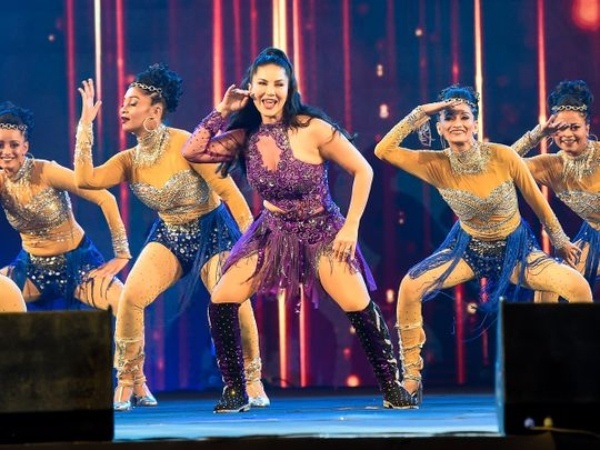 In the middle of our bright representatives, however, is none other than Rakhi Sawant. No celebrity has given India as much meme material as Sawant has. The actress has also been disliked for her crass way of speaking and brutal honesty. Is she the only celebrity Pakistani celebrities could find to pose with? Moreover, it's also interesting to note that our people are sitting at her table.
Read more: 10 Pakistani Female Celebrities With The Coolest Tattoos
What Are Netizens Saying?
Netizens went on a roasting spree in which they didn't leave space for any formalities. They dislike Rakhi Sawant and they expressed it to their heart's desire. The three Pakistani celebrities have also been targeted and criticised for choosing to pose with Sawant. Have a look at what the public unloaded on our star celebrities: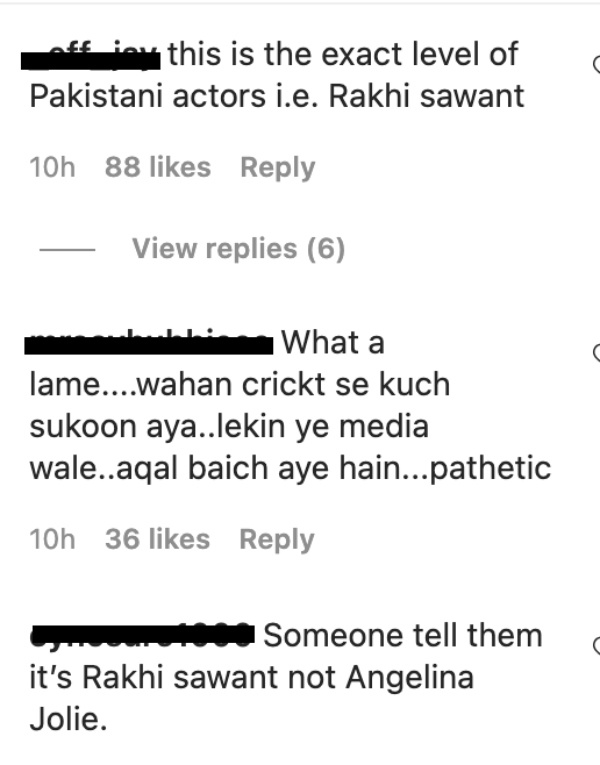 And there's this:

Why Are They Sitting With Her?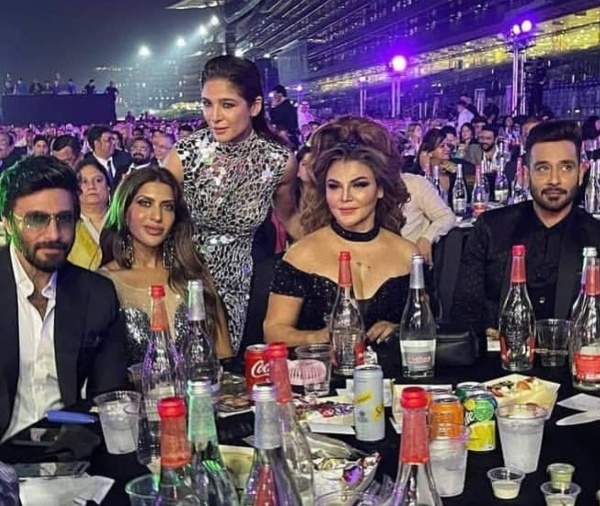 The Filmfare ME achievers night invites many top-tier Indian celebrities also. After all, it is an event of Filmfare— the biggest entertainment name in India. However, the fact that our celebrities were sitting at Rakhi Sawant's table also says a lot. Precisely because Sawant is not a top-tier celebrity, she's an undesirable one. So were Pakistani celebrities allotted her table because they have the same qualities? We also could have had a separate table!
Read more: Lipton Surprises Celebrities With Their Favourite Chai
However,  there is something we love in the picture. It's how Pakistani celebrities and an Indian celebrity sit together at an event— with no raging, political comments. These people have been brought together because of their art and have tied the two countries together in that way too. Especially after Pakistan's latest win, this picture is welcomed (if we just forget Rakhi Sawant is in it!).
Stay tuned to Brandsynario for the latest news and updates.