It seems like now everything you do is bound to get criticism, no matter how big or small. Celebrities being in the spotlight are no different, in fact, they are more prone to get backlash from the public. It seems that the netizens have made a habit of criticizing every move of celebrities they follow. Today, the dholki event of Minal Khan is one of the hot topics of discussion on social media. And she, as expected, is getting criticized for it.
Read more: Amal Muneeb's Birthday: Social Media Users Notice Something Unusual
Minal Khan And Ahsan's Wedding Festivities 
The much-awaited wedding of this year has just started, and so have the irresponsible comments. Minal and Ahsan's dholki event took place last night. However, as soon as the pictures went viral, the posts started flooding with many vile comments. The netizens couldn't help but notice even the smallest of details and comment about them.
From their outfits to photography and the number of events that might come our way in the future, the netizens can't seem to handle the wedding of Minal and Ahsan.
Some of them even moved on to make accusations about them being under the influence. The internet really has no chill when it comes to social media.
Take a look at some of the things people had to say about their event.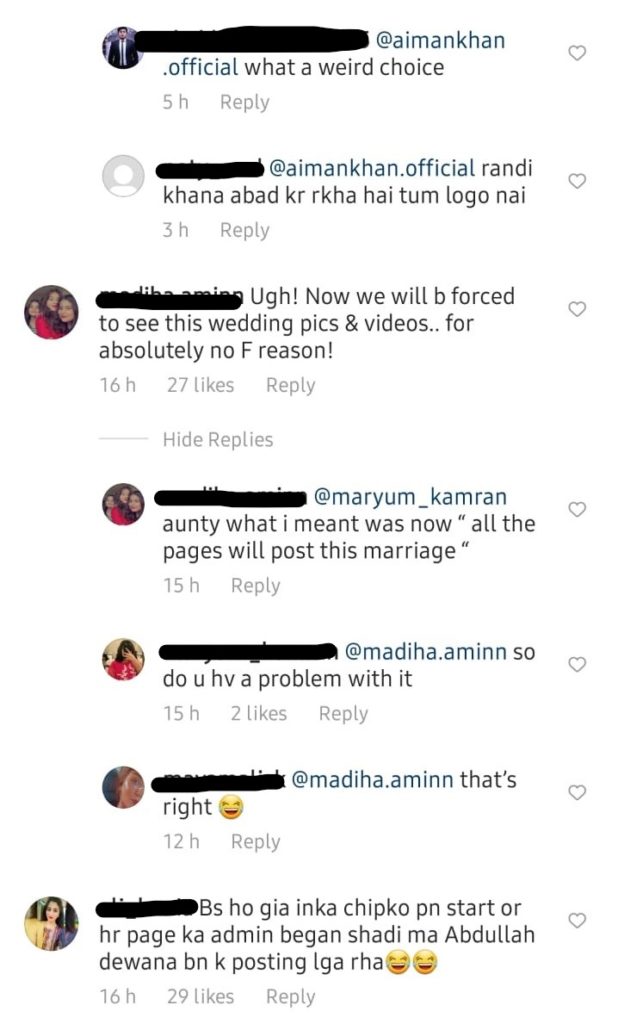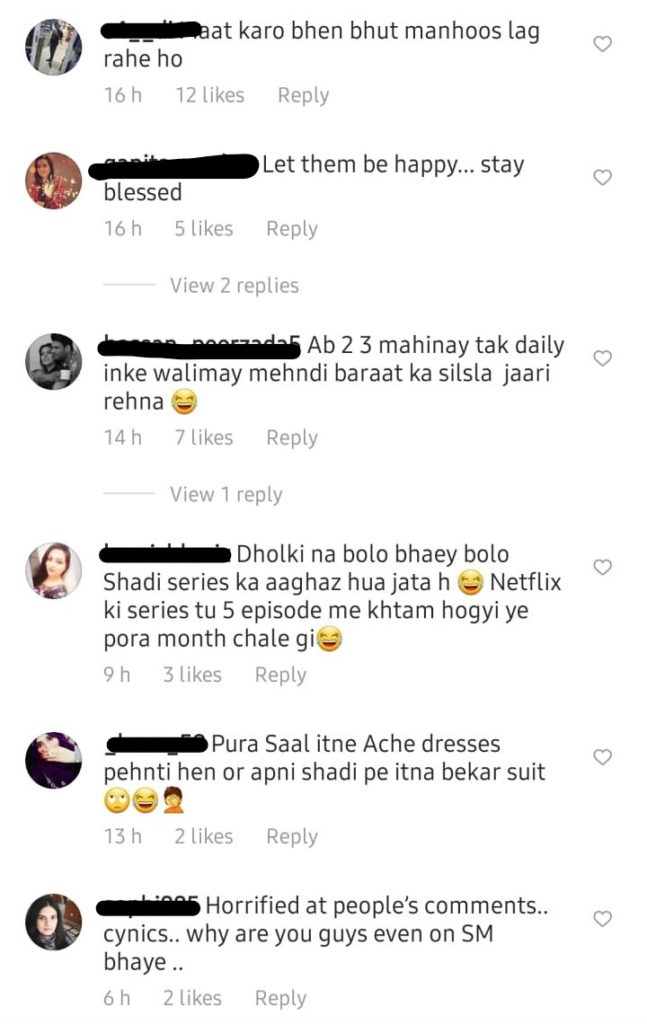 There is not a single thing that might have escaped the netizens' notice. Some people even mentioned that they had spent a hefty amount of money for a mere dholki and that money would've been put to better use.
You might have heard happy brides are the prettiest, but for Minal being happy came with a dose of criticism as some even resorted to commenting how this marriage is not going to last as she was seen singing and dancing like a boss.
Freedom Of Speach Or Judgement 
The number of judgments people tend to make over social media is getting out of hand. The public's sentiment has taken a drastic turn in the past few years. While personal opinions are crucial to engaging in a healthy debate, commenting and trolling celebrities just for their sake is really unnecessary and crude.
While this is just the beginning of a new life for Minal Khan and Ahsan Ikram, this is also the beginning of an unlimited amount of criticism and condemnation of their acts since netizens can't seem to accept that everyone has a life and no one is answerable to them. Nonetheless, the young couple looked happy, and that is all that matters.
Stay tuned to Brandsynario for the latest news and updates!