Ahad Raza Mir and his family's absence at Saboor Aly's wedding has taken social media by storm. While the wedding of Saboor Aly and Ali Ansari is going on in full swing, something seems a bit off. According to netizens, it is the presence of Ahad Raza Mir which has thrown the energy off from the wedding.
Where Is Ahad Raza Mir?
Previously, netizens were only concerned and questioned the absence of Ahad from Saboors' nikkah and dholki ceremonies. However, in the recent pictures going viral on social media, the actor is seen attending a wedding in Dubai. That too on the same day as Saboor Aly's nikkah. While it seems like the cat is out of the bag, it is still questionable as to why the family is MIA from their daughter Inlaw's family wedding.
Ahad Raza Mir Gets Hate On Social Media 
A recent post of Ahad has garnered a lot of hate from the netizens. The netizens bombarded his latest post on social media with their questions and queries. The netizens didn't react well when they saw him attending a wedding in Dubai. Meanwhile, his recent post has only added fuel to the fire and netizens are now demanding answers.
Here's the post:
Read More: Sajal Aly Turns Down A Hollywood Movie For Its Bold Scene 
Netizens React
Take a look at how netizens reacted to his post.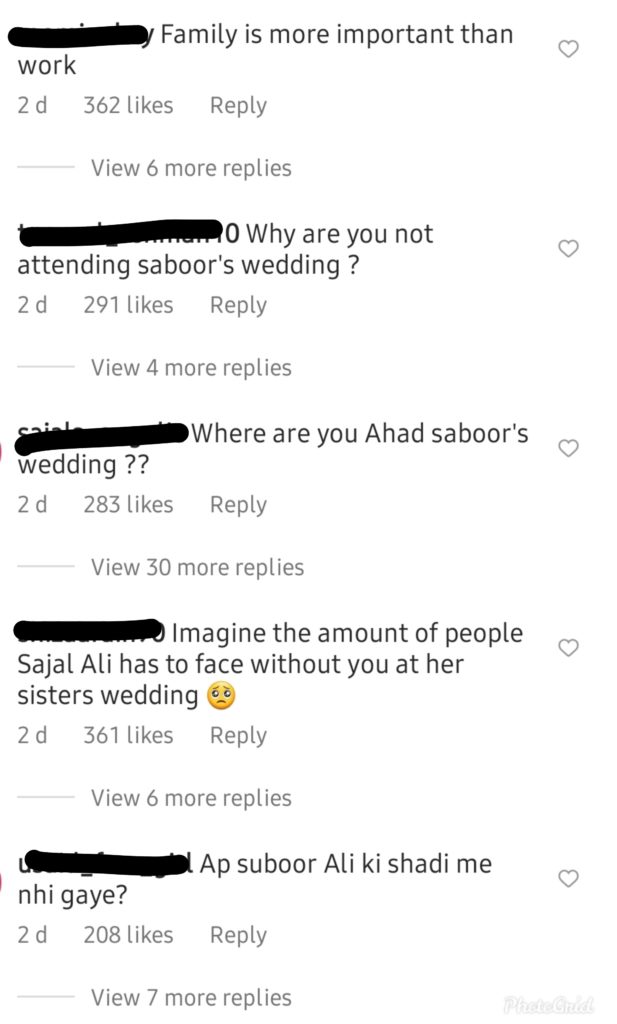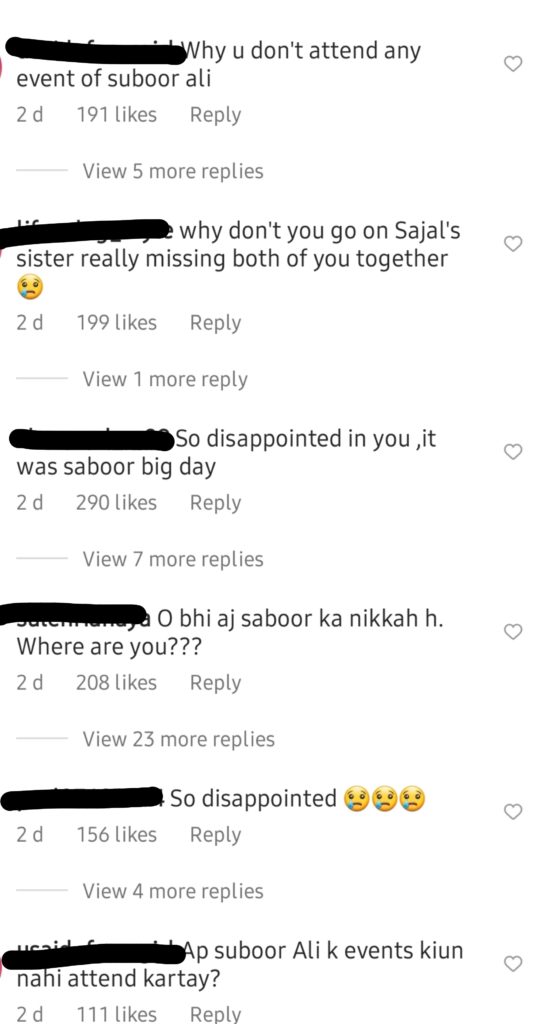 Read More: Where's Ahad Raza Mir & His Family? Netizens Question Their Absence
Every single comment is about where the actor is and why is he not attending the wedding events of Saboor Aly. Meanwhile, it seems like the couple is not ready to answer any questions regarding their marriage and the netizens will just have to wait.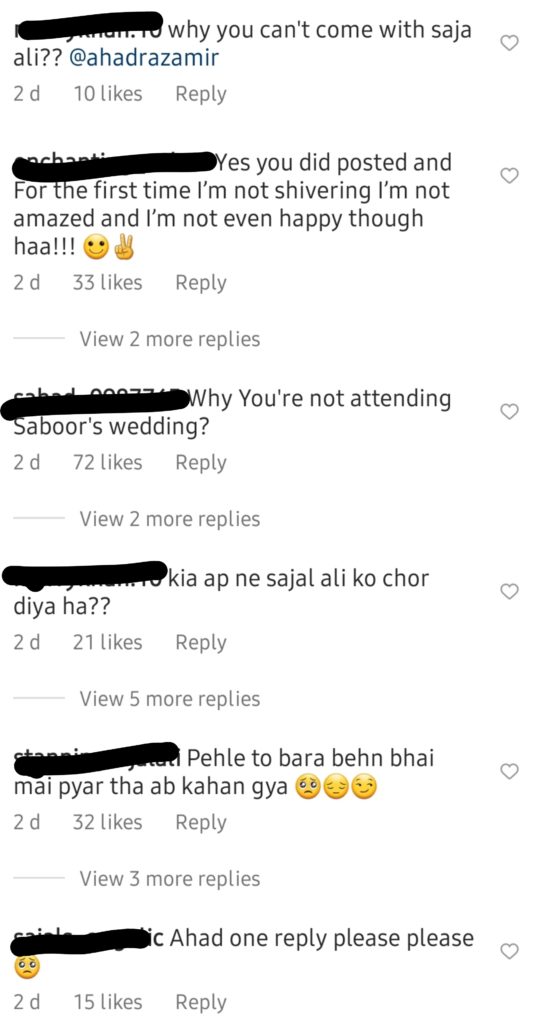 What are your thoughts on the matter? Is the couple separated for good or should netizens stop meddling with actors' matters?
Let us know in the comments below.
Stay tuned to Brandsynario for the latest news and updates.