Remember the time GenZ started leaving Instagram because the parents started signing up for it? Well, Ahsan Mohsin can't relate because he and his father have a great time socialising on Instagram! Ahsan Mohsin's father, Mohsin Ikram, is an Instagram pro and recently shared pictures from his birthday. However, netizens just have one burning question for him— can you guess what it is?
Partying with 'Bachas'
Mohsin Ikram recently turned a year wiser and he went out for a good ol' dinner with his son and daughter-in-law. The party of three was sure to take some selfies to commemorate the day and of course, share them with their fans on social media. 
View this post on Instagram
Mohsin Ikram shared pictures on his Instagram with the caption "dinner with my bachas" and they all looked super stoked, especially Minal Khan. It appears the father-in-law is no typical one, they're a happy family together.
Netizens' Burning Question
However, we all know netizens. When there is a burning question, they don't hold back. Moreover, their ability to ask the most poking questions is also incredible. A passive eye wouldn't have noticed this but they did. Where is the mother-in-law/wife? Is Mohsin Ikram on bad terms with his wife? Otherwise, it makes no sense that she did not go to the "dinner with the bachas".
Have a look at the questions:


Read more: Minal Khan Celebrates Ahsan's Dadi's Birthday, Gets Criticized
Well-wishers of Uncle
View this post on Instagram
Amongst these burning questions and other comments, there were a plethora of well-wishing ones. People seem to really love their "uncle" and couldn't help but give many duas of a happy, healthy, and long life to Ahsan Mohsin's father. Have a look at the love he receives from netizens also, something we all know to be very rare: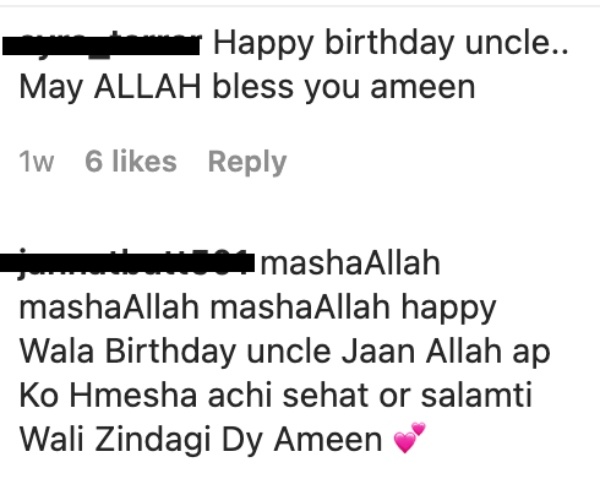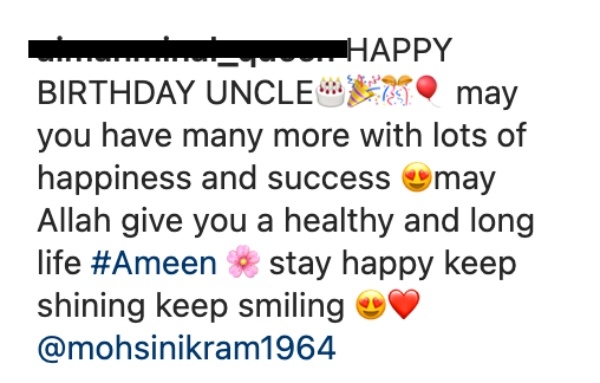 Uncle Is Not Going To Tolerate Haters
Did we mention how cute Ahsan Mohsin's father is? People are referring to him in the comments as "uncle" and don't mind if we do! Uncle is simply out here on Instagram to enjoy his life— he's not like other celebrities. He will not tolerate senseless hate. He also added a comment to ward off haters and trolls:

Read more: "I Dream Of A Liberal Pakistan," Says Ahsan Mohsin To A Troll
Stay tuned to Brandsynario for the latest news and updates.