Minal Khan took to her Instagram, posting stories of how she went to Ahsan Mohsin's grandmother's birthday. She even brought a cake for her. Ahsan's father, Mohsin Ikram, made numerous videos that he put on his Instagram account. She looked cute in simple casual wear with a jacket. The actress greeted Ahsan's grandmother, lovingly calling her 'dadi.'
Minal Khan celebrates dadi's birthday.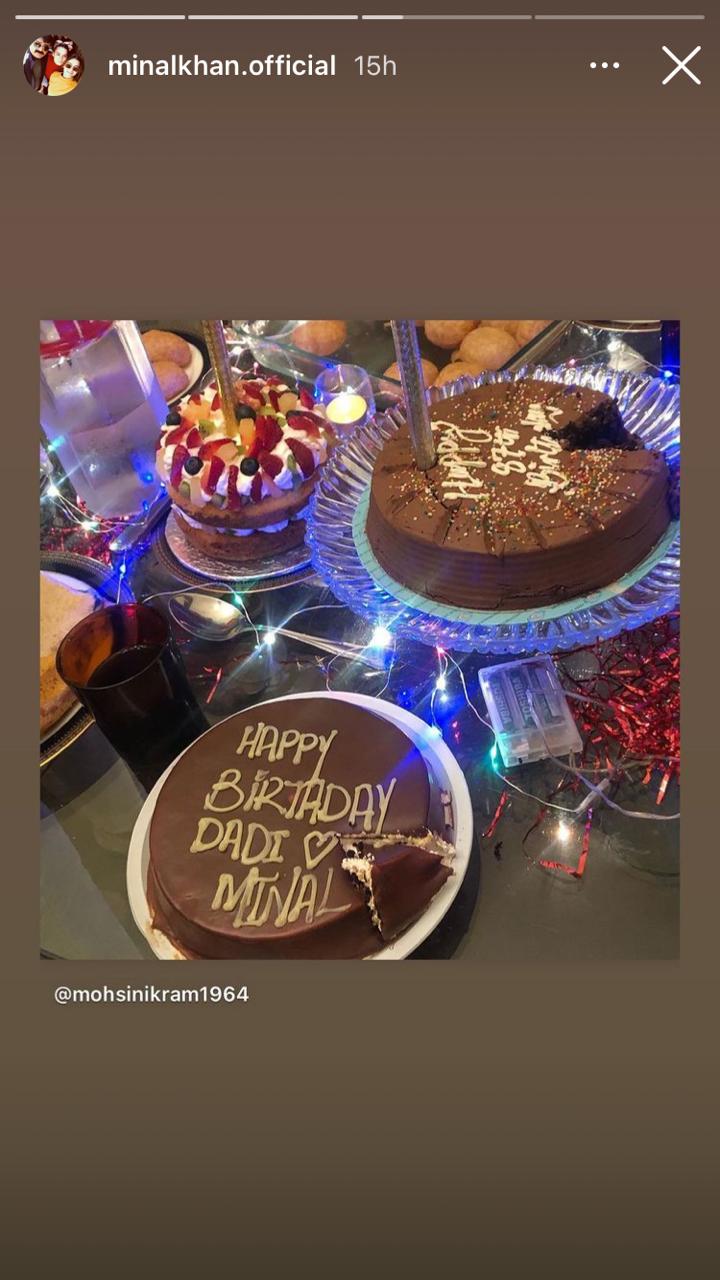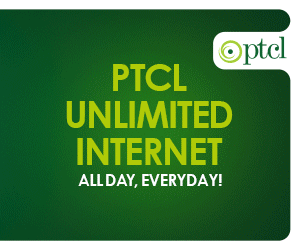 They had an assortment of dishes on the table that Ahsan's whole family and Minal enjoyed on dadi's birthday. She seemed as happy as they were to see her. With her pictures on the internet, it seems she had a friendly conversation with the dadi.
Internet trolls against the actress
But as critics are, they find reasons to criticize others. And so they saw anything and everything to criticize her over. While some people living under a stone were asking, 'wasn't she engaged to someone else?', others thought she was buttering up her future grandmother-in-law. Some wanted to answer trolls, on the other hand, by making up excuses themselves—the rumored that Minal khan and Ahsan Mohsin were known to be engaged at Aiman Khan's wedding. Well, only the invitees know the truth.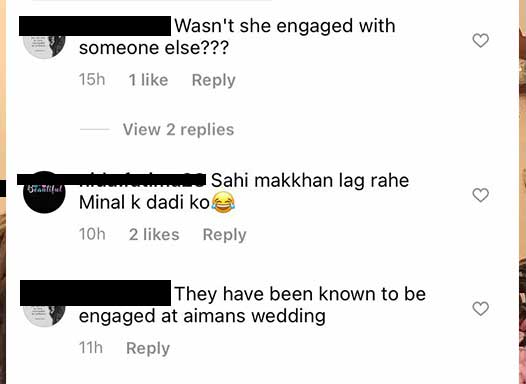 Some trolls were harsher than others. They brought up how she lost her father, and instead of mourning, she was celebrating. It just said when people remind them about their losses when they are clearly trying to move on. And losing a parent is the hardest, so instead of encouraging them to forward in life, all they want to say is that the twin sisters prioritize celebrations over mourning for the father.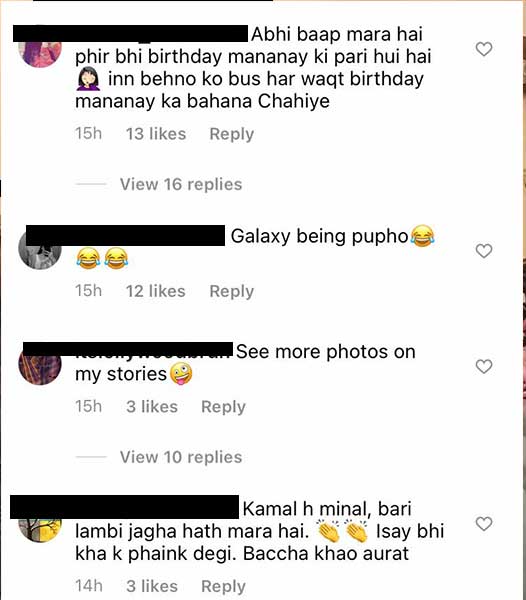 Few other trolls made it a socioeconomic class issue by saying that it is the rich who get to celebrate not just their significant other's birthdays but also their grandparents'.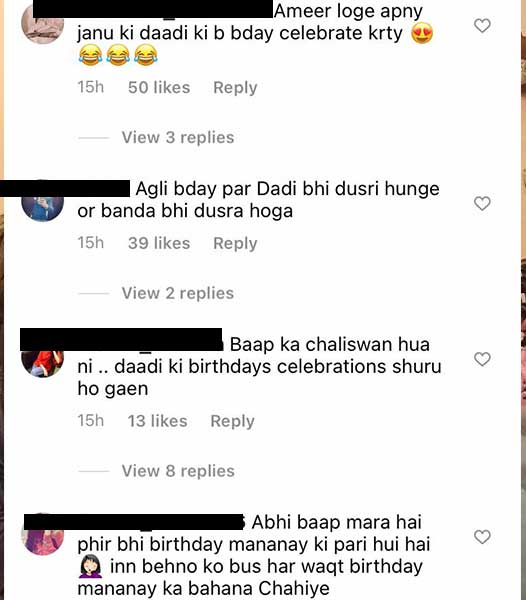 We should be more loving and caring for people because someone who has lost a loved one only knows what grief is.
Stay tuned to Brandsynario for the latest news and updates!