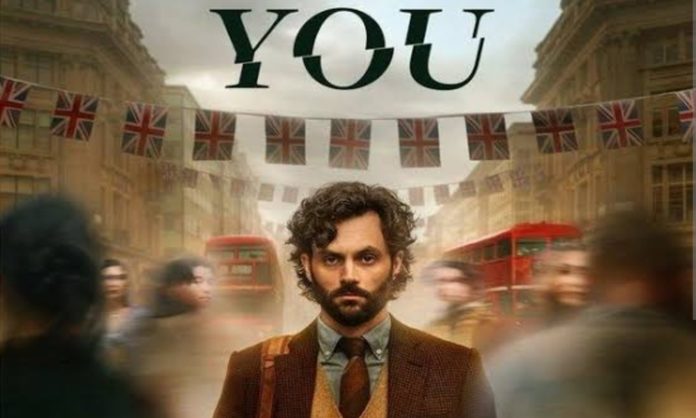 Netflix hit thriller 'You' is back with another new season and the trailer already has us hooked. Featuring Penn Badgley as Joe Goldberg, the story has been a massive hit and gathered rave reviews ever since season 1 was released on Netflix. Now that 'You' is back with another season, the streaming giant has released the trailer ahead of it.
'You' Season 4 Part 1
Season 4 of 'You' is going to be released in two installments. Part 1 of season 4 will hit the screen on February 9th, 2023 followed by part 2 composed of five episodes on March 9th 2023. Season 4 features the protagonist in a new persona named 'Professor Jonathan Moore' who has managed to leave his obsessive inclinations in the past and moved across the world to start anew. However, the trailer shows that it might not be as easy as it sounds since he finds himself in a maze from which he cannot escape.
Take a look at the thrilling trailer for the upcoming season below.
Read More: Here's Why Everyone Is Watching The New Netflix Series 'Kaleidoscope'
While Joe might have managed to push aside his old self, it seems like the ghost of his past is back to haunt him as he receives a message from someone referring to him as 'Joe'. While the latest installation features all new characters, one specific character Mariane is back from season 3 and it seems like she will play a pivotal role in treading the threads between Goldberg's past and present and before we know it the cruel psychotic murderer who Joe might have managed to bury will be back.
'You' Season 3 Recap 
Season three of 'You' ended on a high note with a shocking twist after Joe managed to find out the truth about his wife and in a series of events ended up killing her. He, then, abandons his son Henry and leaves the town of Madre Linda in a quest to find himself and his love interest Mariane.
The trailer for the upcoming season 4 is giving dark academic vibes blended with the glitz and glam of the elite society. The new spin on the series will surely bring a whim of events and suspense sequences which will keep the audiences hooked.
Are you a fan of 'You'? What are your views regarding the trailer? Share your thoughts in the comments below.
Read More: Wednesday Season 2: Release Date, Cast, and More
Stay tuned to Brandsynario for the latest news and updates.