Netflix has finally picked up Wednesday for a second season after its record-breaking debut. Here is all the information you need to know about Wednesday season 2, including the cast, possible release date, and more.
Wednesday, a The Addams Family spinoff, received a second season renewal from Netflix on January 6, 2023. Fans have eagerly anticipated this since Wednesday's season 1's original release on November 23, 2022. The recent rumors that Wednesday would be replaced by Amazon Prime Video made the news from Netflix even more thrilling for consumers.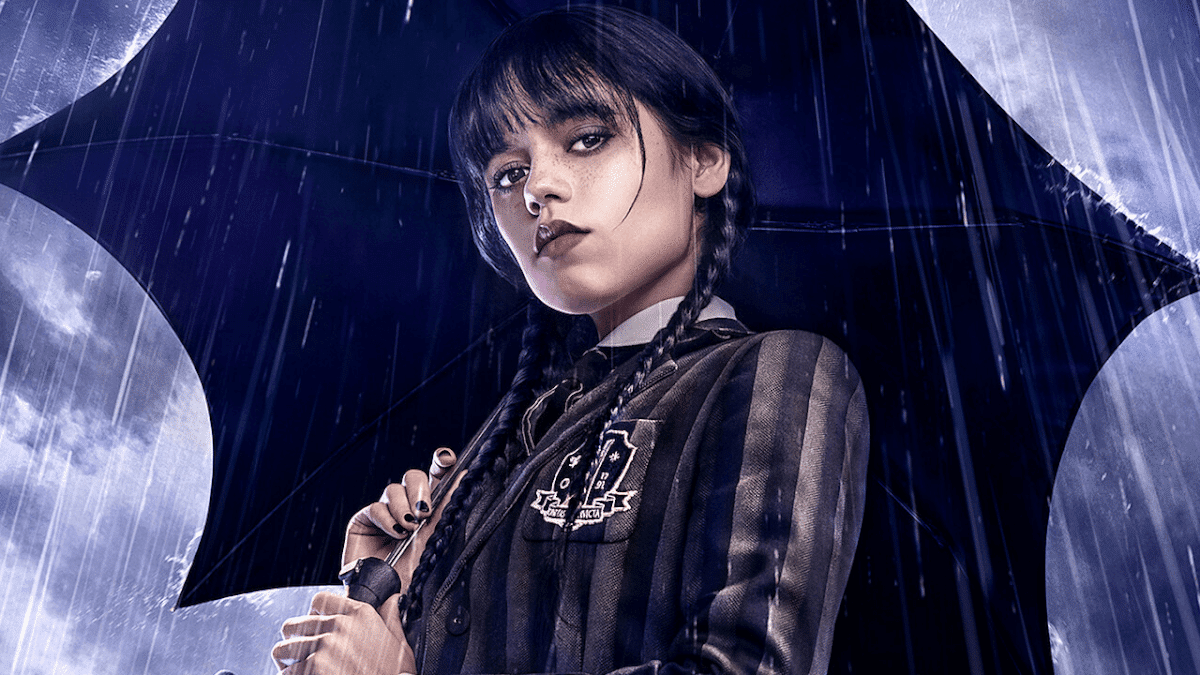 Creators confirm season 2
Netflix revealed the second season and provided a teaser as part of the announcement. But other than talking about how Jenna Ortega's character, Wednesday Addams, has been "mimicked millions of times across the internet," it doesn't reveal anything about the second season's comeback.
Thanks to everyone who made the forthcoming season possible, Jenna Ortega said in response to the news. She remarks, "This has been quite bizarre.
"So there you have it!!!!" Catherine Zeta-Jones, who portrays Wednesday's mother Morticia, said in response to the news on Instagram. The greatest news!
Season 2 release date
We do not yet know the release date for Wednesday season 2 because the Netflix trailer left many unanswered. Since there is currently no information on when season two's production will begin, no assumptions can be made about when it could be released.
Rumors about season 2 being aired on Amazon
Days before to Netflix's announcement, rumors started to spread that Amazon Prime Video, a competitor, would be taking over season 2. This is as a result of its merger with the company that created the show, Metro-Goldwyn-Mayer (MGM). Fortunately, Amazon has affirmed that the MGM-Amazon combination won't have an impact on the availability of projects on other platforms, dispelling these fears among worried fans.
Wednesday cast members
We anticipate the following characters to reprise their roles from season 1 as Wednesday plunges headfirst into a new season.
Jenna Ortega plays Wednesday Addams in the Tim Burton-directed television series, which also features the actors mentioned below.
Riki Lindhome as Dr. Valeria Kinbott
Jamie McShane as Sheriff Donovan Galpin
Hunter Doohan as Tyler Galpin
Percy Hynes White as Xavier Thorpe
Emma Myers as Enid Sinclair
Moosa Mostafa as Eugene Otinger
Joy Sunday as Bianca Barclay
Georgie Farmer as Ajax Petropolus
Naomi J. Ogawa as Yoko Tanaka
Catherine Zeta-Jones as Morticia Addams
What to expect from season 2
Fans were on the edge of their seats as the first season came to a close on a cliffhanger with the debut of Wednesday's "very first stalker." Due to her distaste for social media, the programme has made it known that Wednesday has little internet presence. She got the texts on a phone that Xavier gave her. It's strange how quickly a stalker was able to send her the threatening texts.
However, it is not surprising that the character has drawn a lot of attention from people around her given her remarkable temperament.
Who can be the new principle of the Nevermore Academy
Given that Morticia Addams is a former pupil and a Nightshade, it is quite likely that she will be chosen to lead the school now that the current principal has resigned.
If that happens, we can anticipate Wednesday's response to be a fairly amusing and ultimately unsuccessful attempt to get her mother fired from her position as principal. Morticia Addams will probably start appearing regularly in the series if she wins the election for principal.