'Wednesday' has quickly become the most-watched series soon after its premiere surpassing the number for Stranger Things. The Netflix original has managed to gather great reviews from both viewers and critics. The breaking role of Jenna Ortega as Wednesday Adams has set a pop culture phenomenon taking over social media by storm. The iconic character has managed to spew some of the most iconic quotes which will be remembered in time to come.
Meanwhile, Netflix is also taking the opportunity to market the essence of the show in a way that stirs the cold personality of the character making someone curious who hasn't seen the show. Needless to say, Netflix went all out and managed to bring dark humor to the streets.
'Wednesday' Marketing Campaign 
Wednesday's marketing campaign featured some of the most iconic quotes with a spin on the social settings. From elevators to bus stops and billboards, Netflix's buzzing character played a huge part in making the show what it is today.
Read More: There Are Hidden Netflix Movie Codes You Should Know About
Take a look at some of the Wednesday marketing placements which have left the public stunned.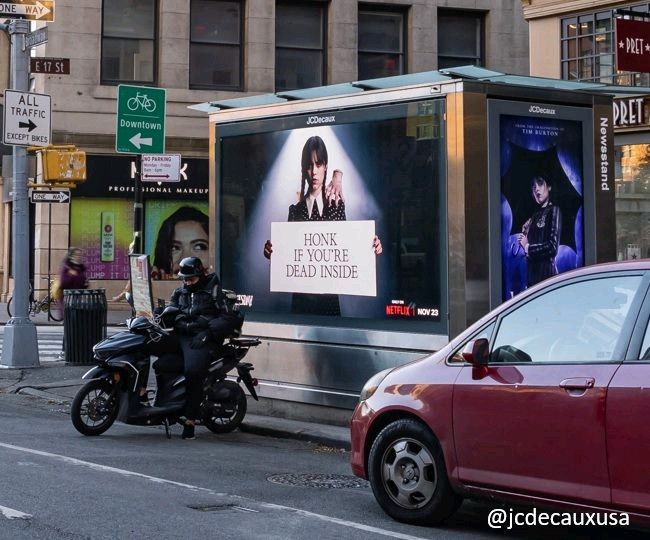 Meanwhile, 'Thing' also cut part of the promotional campaign and has become the most relatable given the current time and circumstances.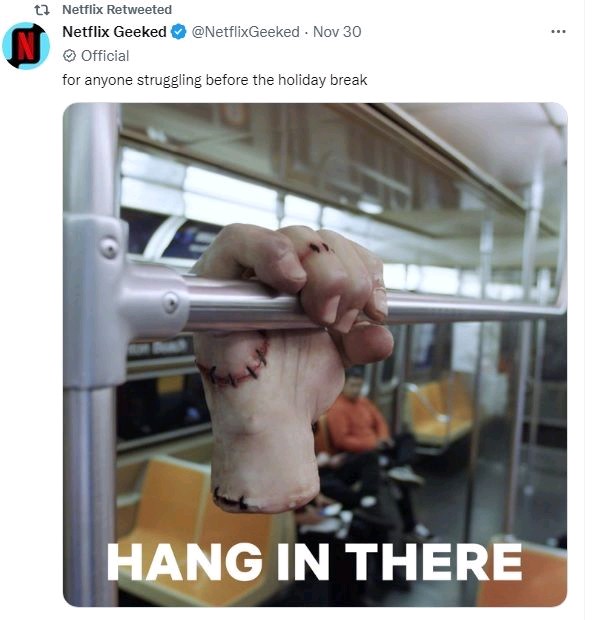 The security tray banner showing 'sharp objects' has yet to be the most captivating among all the ad placements. The relevancy and the pertinent placements made it one of the most iconic Netflix campaigns to date.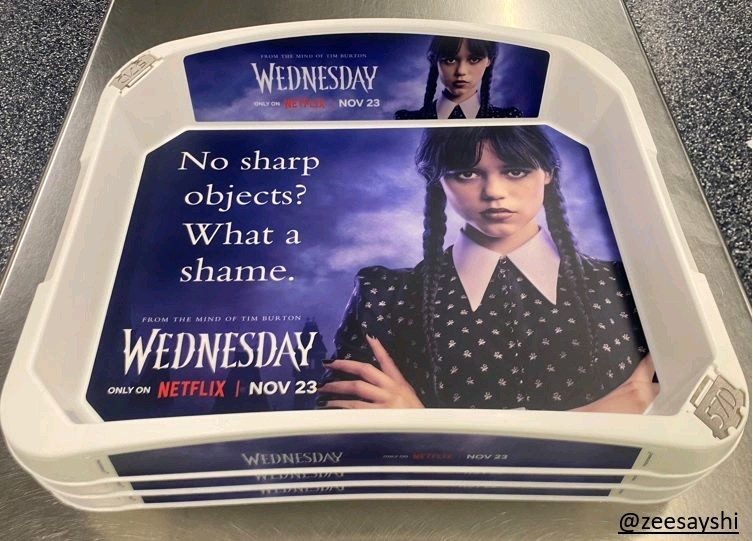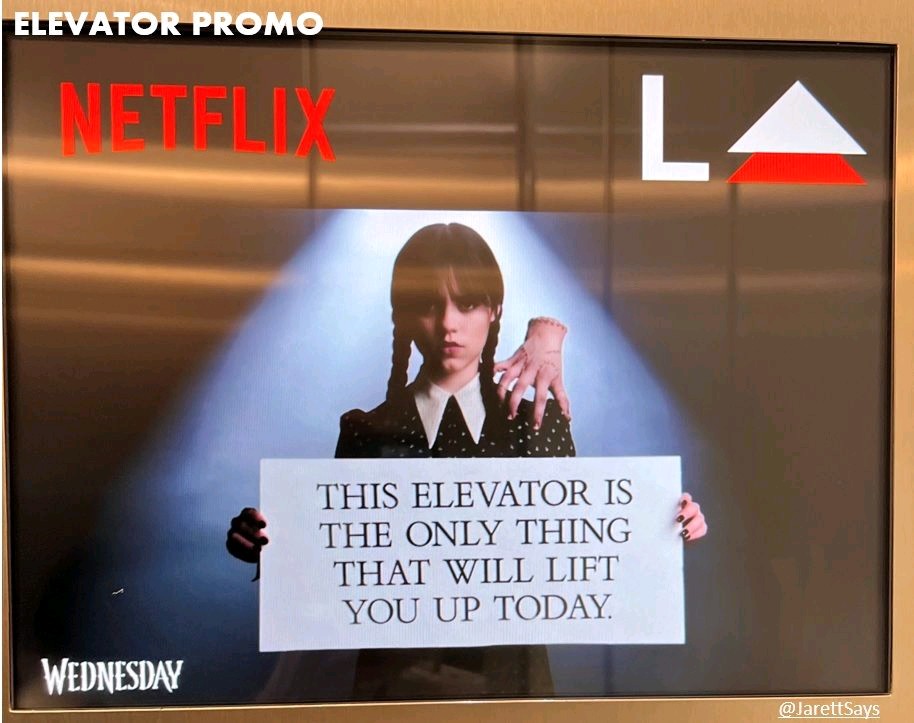 One thing missing from the banners is the Ortega's iconic dance which has made its way through the nitty-gritty of dance moves. Or maybe it is so iconic that it deserves a post of its own.
Jenna Ortega's big break will be remembered in times to come. Until then we will be binge-watching the iconic character played by different actresses in the history of the Adams Family.
Read More: 6 Trending Pakistani Songs In 2022 That Made Everyone Rock
Stay tuned to Brandsynario for the latest news and updates.