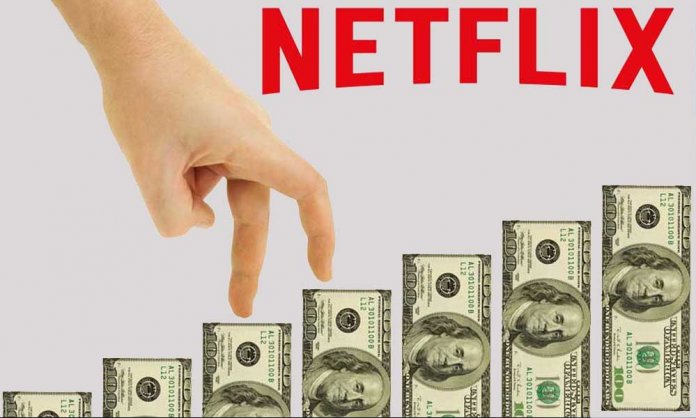 Sorry folks! Netflix has once again placed a new price-tag on your subscription bill as it has announced an increase.
According to the company, the platform wants to create and introduce more creative content to its platform, which is why they are increasing the price of their plans.
The streaming service has notified the users based in the US about the change and will implement it from the next billing cycle.
Netflix Prices in Pakistan to Increase?
Furthermore, it is expected that the change in price will be adopted by the other markets in the upcoming time, including Pakistan in the near future.
Netflix's New Price Plan
The price has gone up approximately from $1 to $2 depending on the user's plan. Reportedly, price of the basic plan will rise from $8 to $9 per month, the standard plan that includes HD streaming on two devices will go from $11 to $13 per month, and the price of its premium plan will increase from $14 to $16.
Reason Behind the Increase 
The company has been investing heavily in content and has been expanding all around the world, looping some of the biggest stars from all over the world.
Analysts have added that most of Netflix's customers are alright with the price hike, as long as the company is providing them with more content and a wide range of it.
Nonetheless, Netflix will also face several new competitors in 2019, which explains why the company is working harder and is pulling-in more talent.
Stay tuned to Brandsynario for more news and updates.