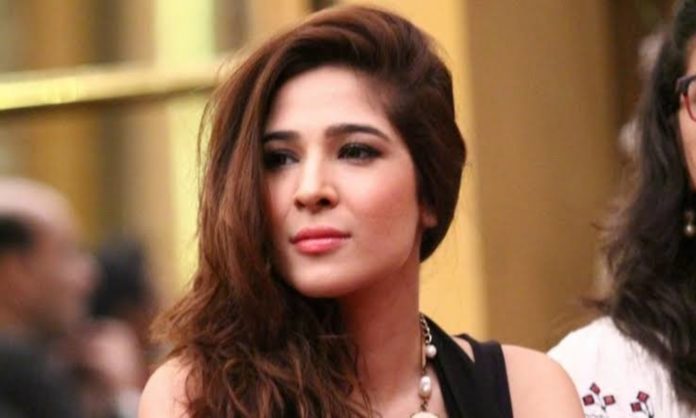 Ayesha Omer sat down for an interview with Nauman Ijaz, and truth be told, things got uncomfortable. The host and actress made an appearance on a tv show and talked about how she believes speaking up is important. She also mentioned how important it is to share your truth.
Ayesha Omer Talks About Harassment 
In a series of questions, the host Nauman Ijaz asked the guest a few questions. The questions weren't only condescending, but he also interrupted the actress on several occasions and blatantly shared that he disagreed with her. The whole interview was a disaster, and netizens questioned the hosting skills of Nauman Ijaz and how being a veteran actor, he has no ethics left.
The interview started with the host asking about certain controversies surrounding Ayesha.
"It is usually implied that you tend to do controversial things quite often. Do you want to create controversy? Sometimes it's a bold photoshoot, and sometimes it's a statement? He then quickly mentions Ayesha opening up about the sexual harassment issue and how he believes that it isn't important to speak up after watching others do the same." 
"What is the need that we tend to forget about our society and how it doesn't perceive everything as positive?"
To which Ayesha replied, "You are right" she shared, "however, I need to follow my truth, whenever and however I think I should speak up, I talk about it and not for the approval of the society, at the end of the day the matter is between you and your God." 
Read More: Alizeh Shah's Recent Post Has The Netizens Worried – Here's Why
He then asked whether she follows a movement (a movement which has become more of a taboo), to which she replied that she doesn't. Nauman Ijaz kept trying to prove her wrong for standing up for herself. Moreover, trying to neglect her narrative of the situation.
Take a look at the whole interview below.
Netizens React To The Video
Netizens took to the comments section to bash Nauman Ijaz and how his tone isn't right for someone who has served so many years in the industry. They also bashed the host for deliberately mocking the actress for her decisions and how nothing better could be expected of him.
Here are some of the comments from the post.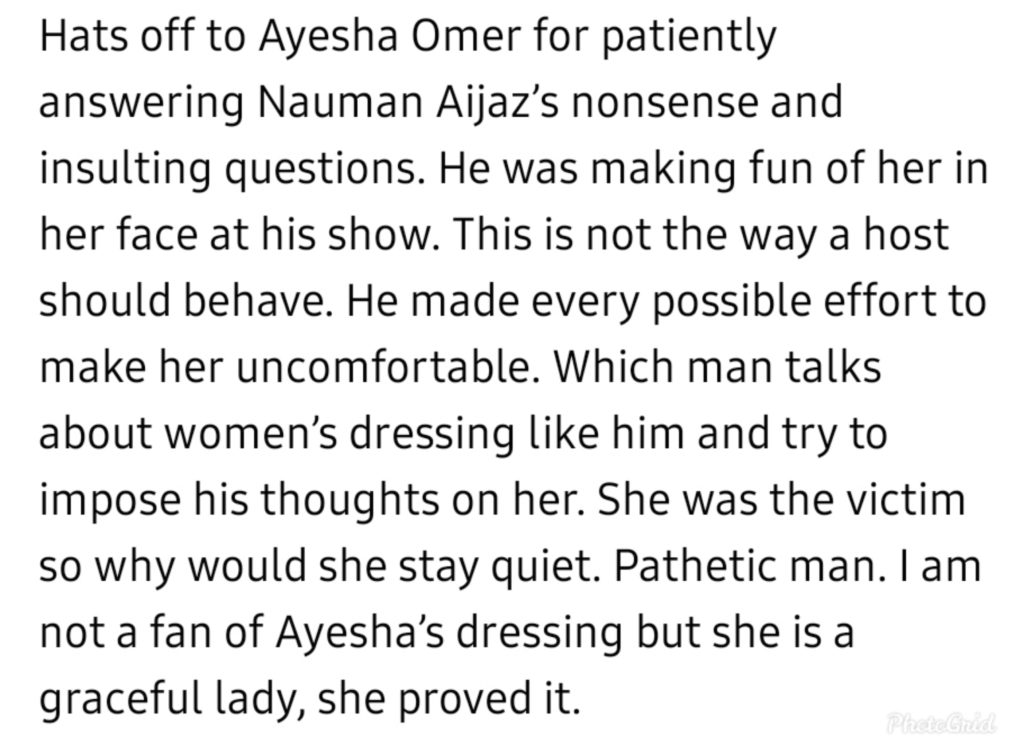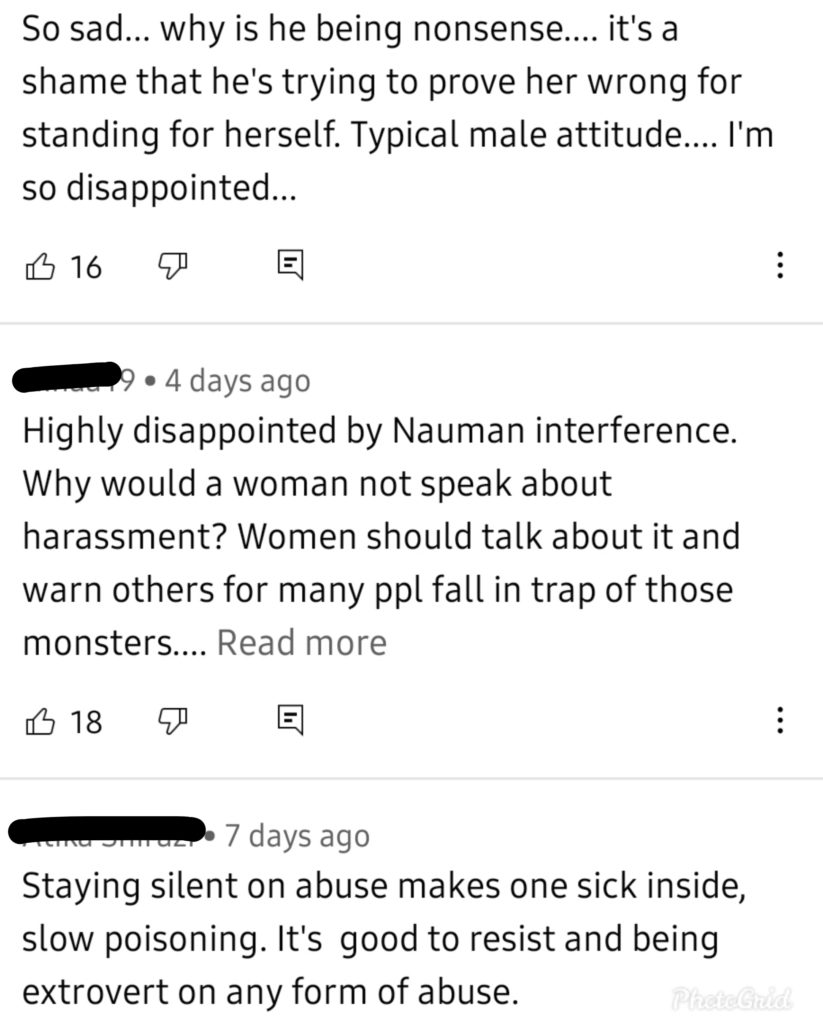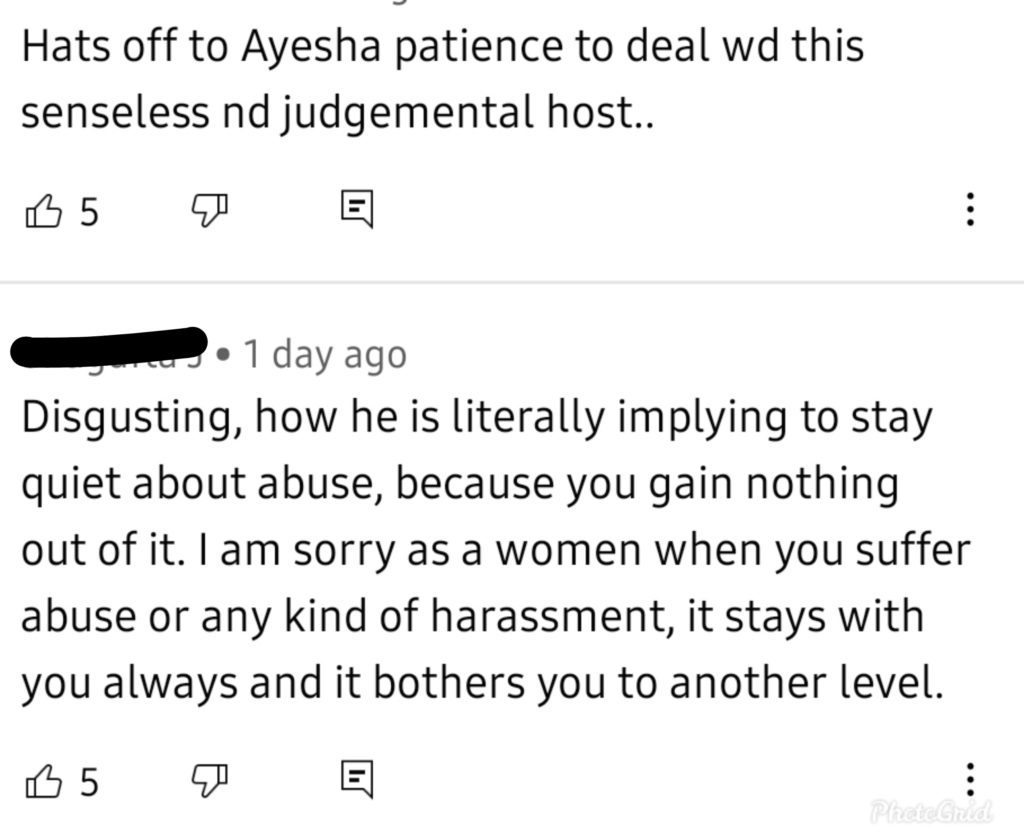 Read More: Adidas Builds 'Glow In The Dark' Basketball Court & It Is So Neat
What are your views about the interview? Share your thoughts in the comments below.
Stay tuned to Brandsynario for the latest news and updates.