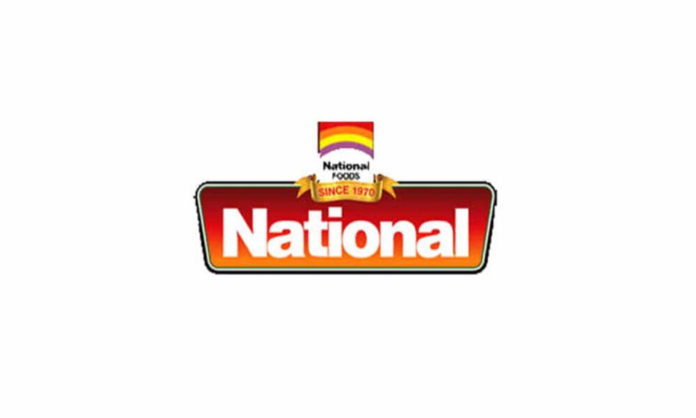 National Foods has released an official statement after a user posted a picture of National pickle alongside a foreign object claiming to have found it in the product. The post went viral after the alleged issue was shared on the Internet. Many since then have questioned the hygiene regulations followed by the food giant. Netizens were quick to get furious regarding the incident and the majority shared their own experience with the product as well.
However, National Foods has now come forward after taking immediate measure and have addressed the issue with their customers.
Read More: Kellogg's Launches Insta-Bowl Cereal & Here's What You Need To Add
National Foods Statement 
Here's what National Foods has to say regarding the controversy,
"Recently, an individual posted an image of National's mango pickle with a foreign object beside it, claiming it has been found in our product. The customer was immediately contacted in the late hours of 8 October 2022. Post our conversation with him, we would like to highlight the following. 
He informed me that he is based outside Pakistan and that the relatives who found it cannot talk to NFL on the phone. We have requested an alternate contact number but haven't received it so far.
The complainant is not sharing the product for testing.
A few other individuals have also posted the same image claiming that this incident happened to them. 
We have the utmost confidence in our manufacturing practices and have concluded that such an occurrence is impossible. National Foods hold ISO 9001, ISO 45001, ISO 22000, ISO 17025, BRC and SEDEX certifications to ensure that our customers receive the highest quality products. We export globally to several countries and comply with all relevant laws and regulations. The company takes such matters very seriously and refutes the unsubstantiated allegations. 
We thank our customers who trust us for the last five decades and look forward to creating food that enriches the lives of people everywhere."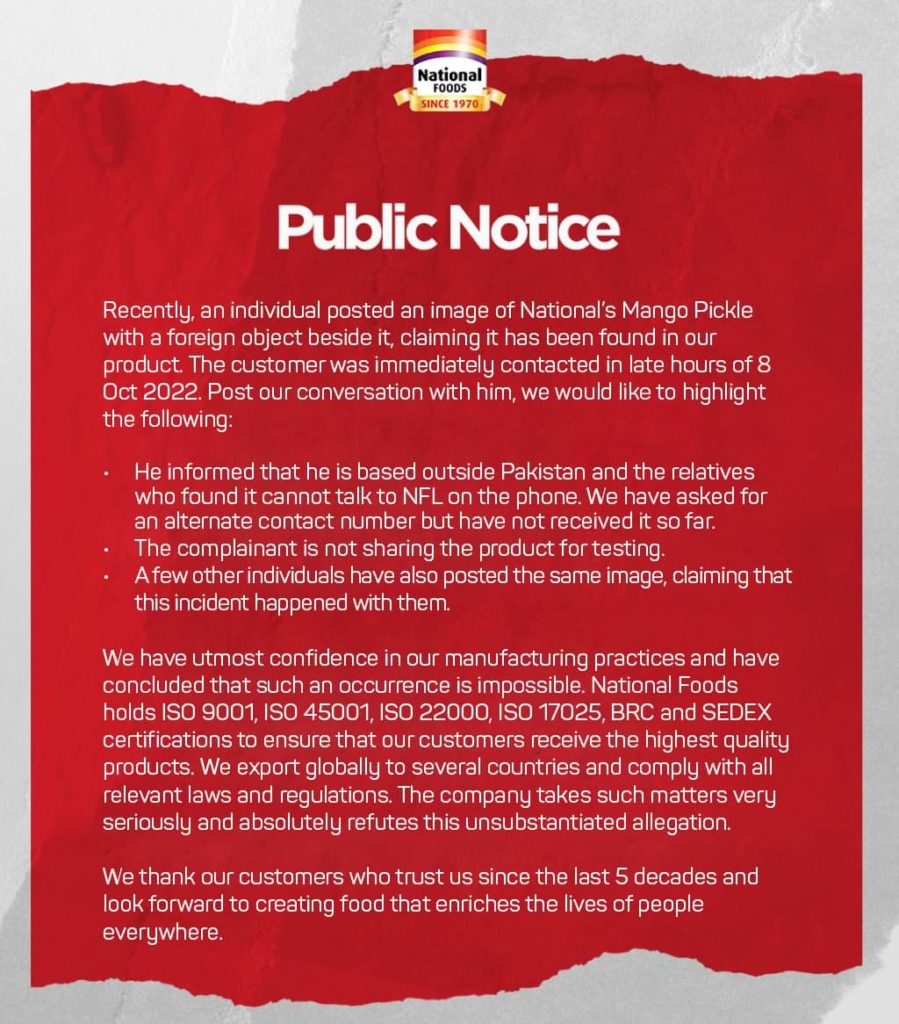 While the public's stance has been varying – it is still not sure whether the incident has actually happened or it's just a poor attempt to mal-align the company's name and brand.
Read More: 7 Healthy Chocolate Desserts You Can Trick Anyone Into Eating
Stay tuned to Brandsynario for the latest news and updates.