How many of us have grown up having Kellogg's cereals and now find our younger loved ones doing the same? The iconic cereals have been reinvented in the coolest way to fit the needs of today. Read about what they just came out with:
Read more: Nike's Latest Campaign Is Unleashing Every Child's Athlete In Them
What Did They Release?
Similar to how peanut butter and jelly go together, cereal and milk are nothing without each other. However, if you're one of the 68% of people who enjoy cereal and prefer breakfast meals that are easy to consume on the go, this is for you. It can be challenging when juggling kids in the carpool line, boarding a train, or waiting in traffic. In a ground-breaking cereal invention from Kellogg's, fans of cereal may now instantly get real milk by adding cold water to new Kellogg's® Instabowls.
View this post on Instagram
With the new lineup, you can enjoy Kellogg's Frosted Flakes®, Froot Loops®, Apple Jacks®, and Raisin Bran Crunch® anytime, anyplace, and without the need for milk.
What Was The Intention?
According to Chris Stolsky, Marketing Director at Kellogg Company, "There has been a tremendous trend toward mobility for food in recent years. Especially as hectic schedules and life's everyday curve balls hinder traditional sit-down meals." You can now take your favourite Kellogg's cereals with you wherever life takes you without worrying about milk, dishes, or clean-up thanks to Kellogg's Instabowls. They were developed as an easy solution for the "anytime cereal break."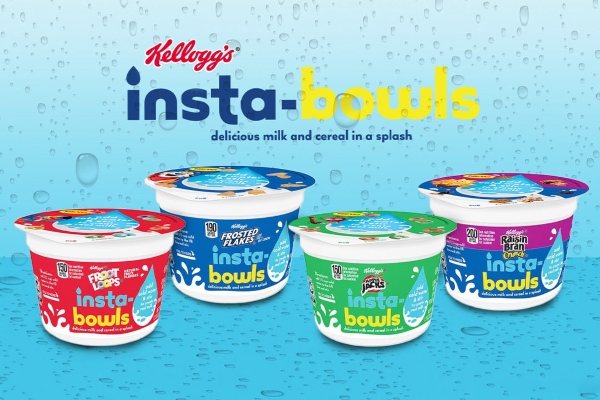 Each travel-friendly bowl is pre-portioned, single-serve, and mess-free. This is what makes it ideal for busy days. Instant milk transforms into real milk with a simple stir by just adding cold water to the fill line. Isn't it cool? Initial fan feedback indicates that they enjoy this service because they discovered it "It is [easier] to get water or pick up a bottle of water than to check that I have milk. It is simple to store and kids adore it, and it is simple to travel with." 
The Flavours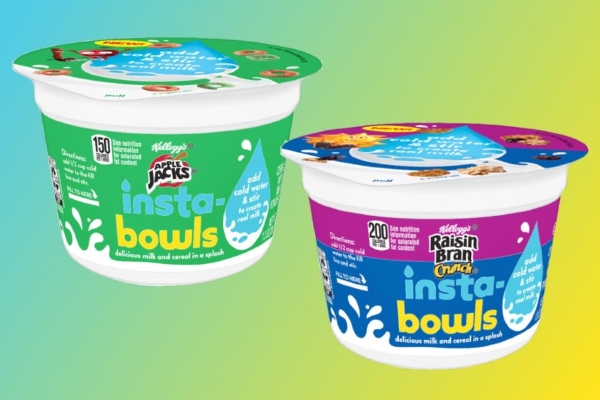 The four recognisable cereal flavours of Kellogg's Instabowls are Kellogg's Frosted Flakes, Froot Loops, Apple Jacks, and Raisin Bran Crunch. They retail for $1.98 per bowl. Walmart's cereal section currently stocks Kellogg's Instabowls. They will eventually be made available at additional stores across America.
Read more: Quality Streets Wrappers Are Getting A Makeover – Here's How!
Stay tuned to Brandsynario for the latest news and updates.